James Gunn's Favorite 90s Horror Film May Surprise You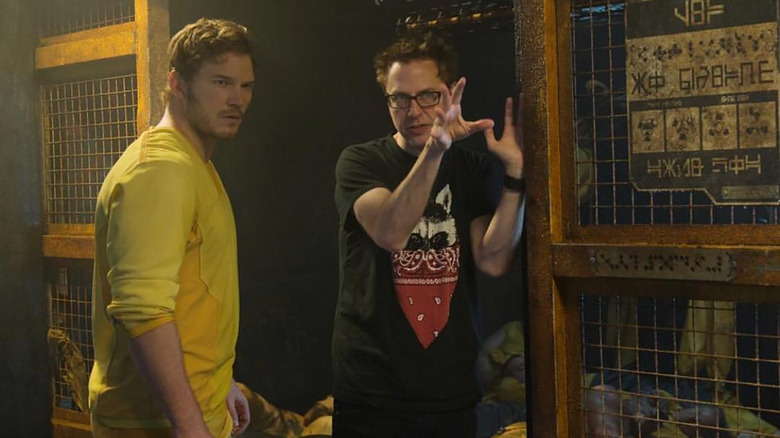 Marvel Studios
Filmmaker James Gunn has a signature style that mixes crass humor with a lot of heart. He got his start making films for the New York exploitation horror production company Troma, and his films still maintain traces of those punk-rock, juvenile roots. So when Bloody Disgusting asked folks on Twitter to share their favorite 1990s horror movie, you might expect Gunn to pick something in a similar vein, like "Tremors," "In the Mouth of Madness," or "Army of Darkness." Instead, his pick was a slightly more obscure foreign classic, and it's one with a very different kind of vibe than anything the director has made himself. 
It's a twisted Japanese classic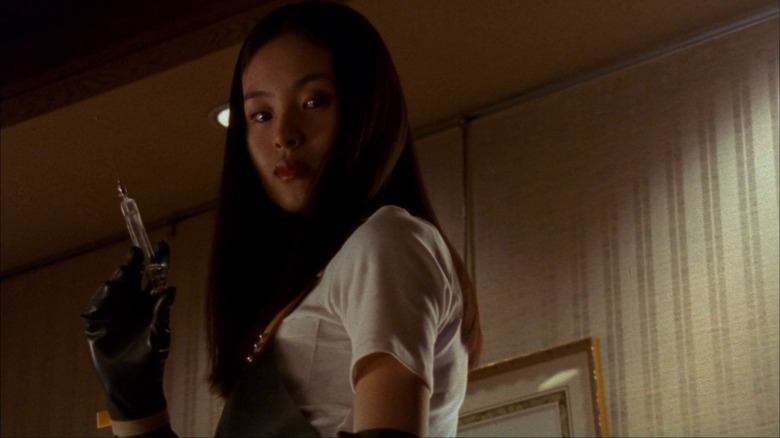 Art Port
It turns out that Gunn's favorite 90's horror movie is Takashi Miike's 1999 Japanese horror film "Audition," based on the book of the same name by Ryu Murakami. "Audition" tells the tale of Shigeharu Aoyama (Ryo Ishibashi), a lonely widower who decides to hold an audition for a fake movie role in order to find his perfect bride. He discovers Asami Yamazaki (Eihi Shiina), a beautiful and mysterious former ballerina who's closer to his son's age than his own. The two begin a whirlwind romance, but Asami isn't as sweet as she seems. By the time Shigeharu figures out that his bride-to-be is a secret sociopath with a penchant for limb removal, it's far too late. 
Gunn's proclamation of love for this twisted cult classic was simple, but effective, much like the movie itself: 
Easy. https://t.co/2KwNonoKGS pic.twitter.com/HfbTZR6Ew6

— James Gunn (@JamesGunn) March 18, 2021
"Audition" is a movie about deception, and the film itself is beautifully deceptive. Murakami's novel is similarly brilliant, and both are some of my favorite pieces of horror fiction to ever exist. Asami is a horror villain for the ages, her terrifying "kiri kiri kiri" sounds forever haunting my dreams. While seeing Gunn point this one out so definitively was a surprise, it was one that's easy to agree with, as "Audition" is among the all-time greats with films like Hitchcock's "Psycho" and Tobe Hooper's "The Texas Chainsaw Massacre." It's a slow burn that almost feels like a straightforward romance for a big chunk of its runtime, but the moments of horror are so exquisitely crafted that they're impossible to forget. 
While you can't draw a straight line from "Audition" to anything in Gunn's work, the moments of dark humor in "Audition" do remind me a bit of some of Gunn's horror output, notably his screenplays for the "Dawn of the Dead" remake and "The Belko Experiment." There's something about finding moments of dry, dark humor in the most disturbing situations that will always remind me of both directors, despite their totally unique styles. 
If you want to check out this amazing piece of Japanese horror history, it's available for streaming free on Kanopy with your library card or on Tubi with ads.