Superhero Bits: Constantine: House Of Mystery Trailer, Peacemaker Season 2 Rumors Debunked & More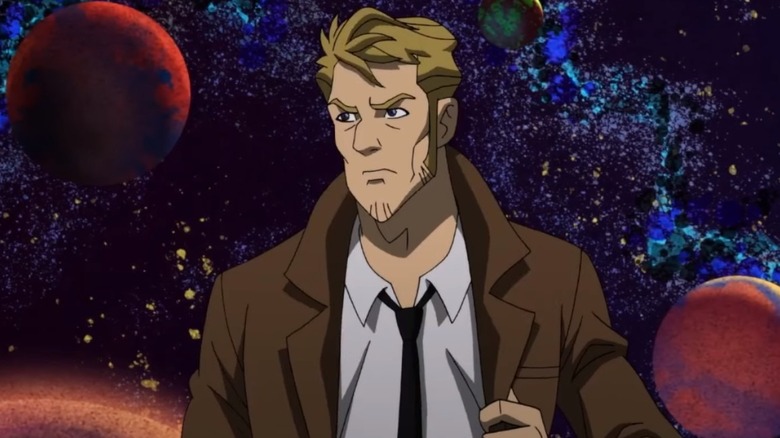 Warner Bros.
(Superhero Bits is a collection of stories, updates, and videos about anything and everything inspired by the comics of Marvel, DC, and more. For comic book movies, TV shows, merchandise, events, and whatever catches our eye, this is the place to find anything that falls through the cracks.)
In this edition of Superhero Bits:
James Gunn debunks a "Peacemaker" season 2 rumor.
A new look at an unused version of Harley Quinn from the "Suicide Squad."
The crazy cameo that almost happened in 2002's "Spider-Man."
"Constantine: The House of Mystery" trailer.
Mister Miracle: The Great Escape trailer
DC has released a trailer for the new comic book series "Mister Miracle: The Great Escape." The book comes from author Varian Johnson and centers on the classic character who got renewed life in the modern age thanks to Tom King's highly acclaimed 2018 run on the character. For those who perhaps read that and are looking for more, this might be a good way to go.
Zack Snyder pays tribute to the late David Brenner
We lost one heck of a prolific filmmaker last week when David Brenner passed, an editor who worked on some of the biggest blockbusters of the past three decades. This includes a number of Zack Snyder's films, such as "Man of Steel" and "Justice League." Snyder took to the social networking site Vero to pay tribute to his friend and frequent collaborator, calling him kind and gifted. RIP, Mr. Brenner.
Behind the Magic: The Visual Effects of Marvel Studios' Hawkeye
The folks at Industrial Light & Magic, perhaps the best in the business when it comes to visual effects, have shared a new video detailing what went into crafting last year's "Hawkeye" series on Disney+. The video peels back the curtain, showing what it takes to craft an MCU epic on the small screen in a pretty cool way. Shots one might not even think of as effects-heavy get a lot of help from VFX artists, and this featurette is a great demonstration of precisely that. Check it out for yourself above.
Stephen Amell responds to that Green Arrow joke in Peacemaker
Not to spoil anything for those who haven't yet watched the "Peacemaker" finale, but we got a reference to the hero in the DCEU and it wasn't a flattering one. Now, former "Arrow" star Stephen Amell has responded to the joke with the above tweet. As we can see, the actor is taking his own dig at John Cena, a professional wrestler in the WWE who has become one of the world's biggest actors as well. Amell, who played Oliver Queen on The CW show, also has a wrestling show called "Heels" and that is where the dig in this tweet comes from. Was it goodhearted? Or is Amell actually a little bitter about this one? Maybe it's a little from column A and from column B.
Brie Larson teases The Marvels with a set photo ... of her chair
"The Marvels," the sequel to 2019's "Captain Marvel," will be hitting theaters in just under a year on February 17, 2023. Brie Larson, who is reprising her role as Carol Danvers in the sequel, recently took to Instagram to celebrate the fact that the one-year countdown is underway. While it's not necessarily an exciting tease, the actress did share the above photo of her chair from the set. If nothing else it's a reminder that fans have this to look forward to. The sequel is directed by self-described Marvel trash Nia DaCosta ("Candyman").
Wolverine almost cameoed in 2002's Spider-Man
Hugh Jackman was supposed to cameo as Wolverine in 'Spider-Man' (2002)

Jackman actually showed up in New York to film the scene, but it was scrapped when the crew couldn't get access to the Wolverine costume from 'X-Men' (2000) pic.twitter.com/rfRD24djuC

— Marvelous Facts (@DexertoMU) February 20, 2022
While this isn't new news, the above tweet serves as a reminder of a particularly interesting bit of would-be history, as Hugh Jackman was at one point reportedly set to have a cameo as Wolverine in 2002's "Spider-Man." Fox had released "X-Men" two years earlier, and this would have created a fun bit of Marvel synergy. The whole thing supposedly failed to come together, in part, because Sony and director Sam Raimi couldn't get access to Wolverine's costume. But Jackman was on board with the idea and with the multiverse in full swing in the MCU, especially with "Doctor Strange in the Multiverse of Madness" on the way, this scrapped cameo is all the more interesting.
A new look at Harley Quinn from David Ayer's Suicide Squad surfaces
Much has been made of the so-called "Ayer Cut" of 2016's "Suicide Squad," which was recut by the studio ahead of its release. Director David Ayer had a very different movie in mind, and glimpses at what was left on the cutting room floor have surfaced over the years. Now, courtesy of the movie's military costume supervisor Owen Thornton, we have this alternate look at Margot Robbie's Harley Quinn that did not make it into the theatrical cut. As for when or how this outfit would have factored in? That's anyone's guess — but we're probably never going to see Ayer's version of the film, so all we can do is wonder and speculate.
No, Bane is not confirmed for Peacemaker season 2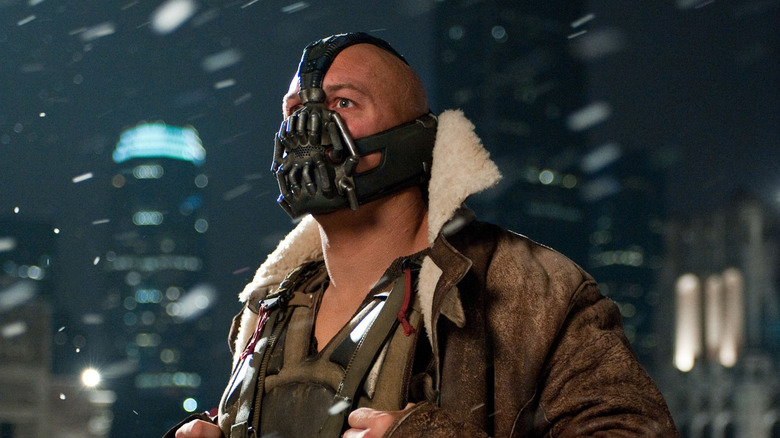 Warner Bros.
For whatever reason, there has been a great deal of speculation that Bane is going to show up in "Peacemaker." Reports surfaced ahead of the first season that series creator James Gunn had to debunk. Now, new reports have once again cropped up and Gunn is once again coming out of the woodwork to set the record straight.
Don't you know by now to make really sure of this stuff before posting? This is bullshit. No one knows what's coming but me, & even I don't fully know. https://t.co/WTSXCsWGXI

— James Gunn (@JamesGunn) February 19, 2022
A couple of things here. One, it sucks that Gunn has to step up and debunk such rumors in the first place. That said, it's kind of great that he's willing to do so publicly as to dispel any possible confusion, in addition to setting expectations. Beyond that, Gunn makes it pretty clear that he hasn't sorted out all of the second season's scripts just yet, which means that, in many ways, anything is on the table. This is not to say full-stop that Bane won't show up but, for the moment, this report is not true.
Constantine: The House of Mystery trailer
Lastly, the folks at IGN brinks us a new trailer for "Constantine: The House of Mystery," which brings back Matt Ryan as John Constantine for another paranormal adventure in the DC universe. In this case, the short will be hitting Blu-ray later this year as part of an animated shorts collection that also includes "The Losers," "Blue Beetle," and "Kamandi: The Last Boy on Earth!" There is no release date for the collection yet, but this trailer previews what looks to be a wild, paranormal adventure for Constantine, who is getting into trouble for tampering with the universe. Sounds a little like a certain STRANGE character from a certain upcoming movie sequel hitting theaters later this year, does it not? Be sure to check out the trailer for yourself above.