Life & Beth: Release Date, Cast, And More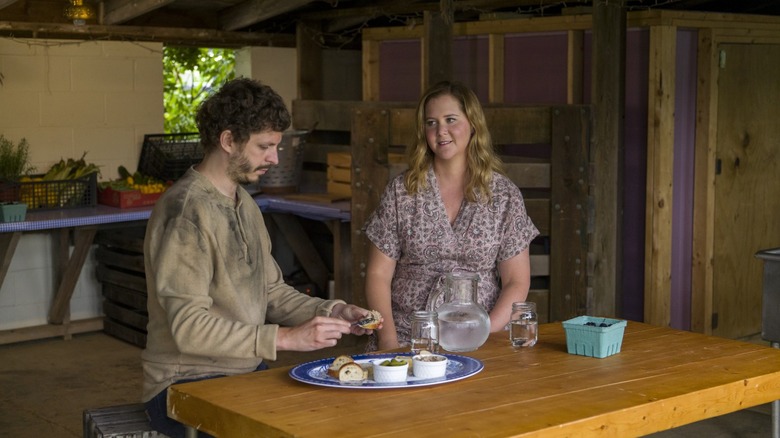 Hulu
(Welcome to ...And More, our no-frills, zero B.S. guide to when and where you can watch upcoming movies and shows, and everything else you could possibly stand to know.)
Remember Amy Schumer? Remember Michael Cera? Well, they're back baby and they're falling into vaguely twee love in Hulu's upcoming series "Life & Beth." Cera even has a beard! It's wild! And by wild, I mean this looks like a very tame if slightly sad coming-of-age story combined with a romcom that's been dragged out over a few episodes. But who knows! Life is full of surprises and maybe this show will surprise us by being deeply funny or deeply sad or maybe it'll hit that sweet spot where it's just solid across the board. Either way, let's dig into what we do know about "Life & Beth." 
Life & Beth release date and where you can watch it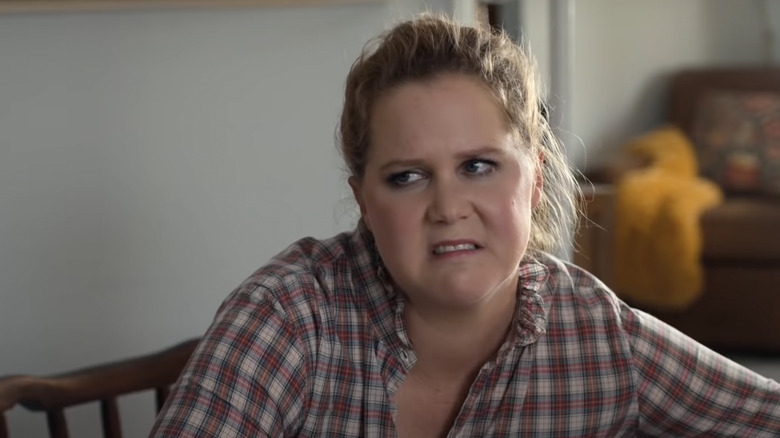 Hulu
If you read the first paragraph instead of skimming it (kudos to you), you already know that "Life & Beth" will be coming straight to Hulu, so I recommend you spiritually and emotionally get yourself ready for a subpar UI experience. The series will be available to stream on March 18, 2022 (which is right around the corner), and the show will debut with all 10 episodes, so you can binge-watch to your heart's content. After all, why watch one episode when you can watch 10 and then realize that your entire day is gone and you've done literally nothing except watch Schumer and Cera fall in love? How fun!
What is Life & Beth about?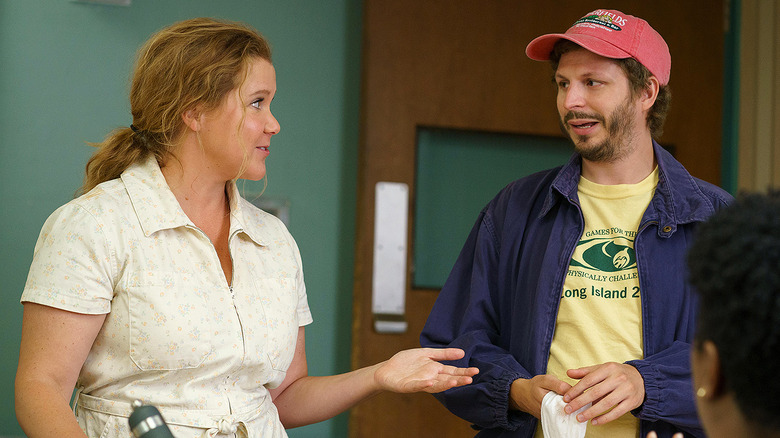 Hulu
I'm so glad you asked. "Life & Beth" has a fun dual narrative thing going on that follows Schumer's character Beth as a teenager and as an almost 40-year-old adult. Adult Beth is a successful wine distributor who isn't quite happy with the life she's ended up living, so she goes back to basics, analyzes her past, and tries to figure out what she actually wants. Along the way, she meets a farmer played by Cera who serves as a new love interest. That's all we know so far, but with 10 episodes to fill, I'm sure the story dives deeper into Beth's motivations.
The cast of Life & Beth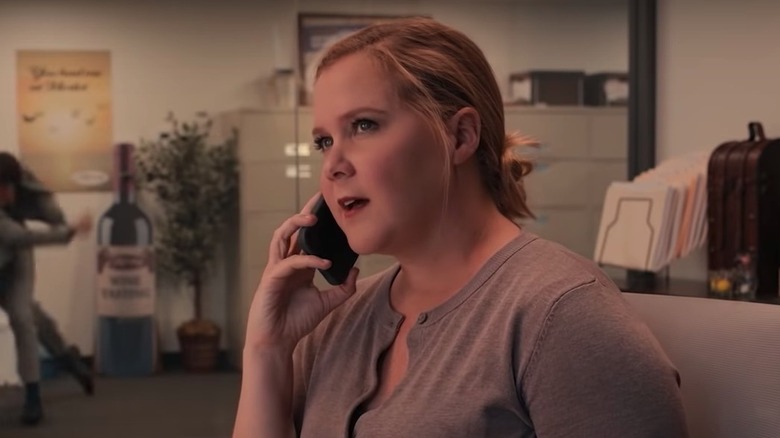 Hulu
We've already gone over the fact that Amy Schumer and Michael Cera have been cast in this show in detail, but there's more to the cast than their shining faces! The highlights include Violet Young ("Chicago P.D.") who will be stepping in to play young Beth, Michael Rapaport ("Atypical") as Beth's father Leonard, Yamaneika Saunders ("Broad City") as Kiana, as well as Kevin Kane ("Inside Amy Schumer"), Giovanni Lopes ("NCIS"), and Laura Benanti ("Supergirl"). There are lots of comics on the bill, which definitely bodes well for the show.
Life & Beth showrunners, crew, and more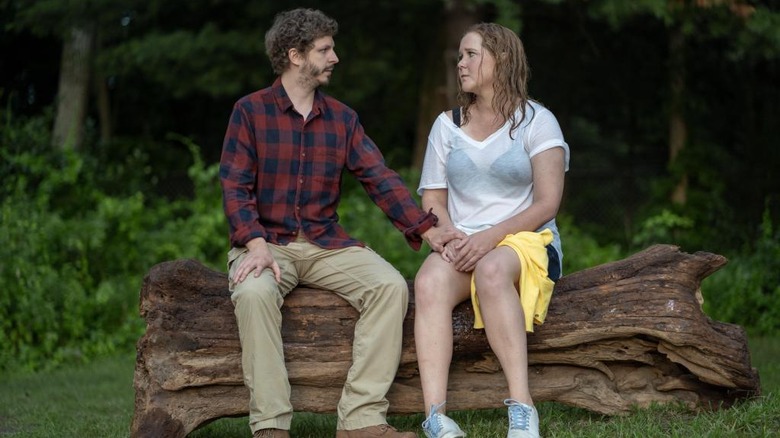 Hulu
Considering how involved Schumer was with her previous show "Inside Amy Schumer" it should come as no surprise that she's not just starring in this series, she's also directing and writing it. On top of that, Schumer will executive produce along with Kevin Kane, Daniel Powell, and Ryan McFaul. It's clear that "Life & Beth" is fully a Schumer project, and it'll be interesting to see how it breaks or follows the style and tone of her previous series.
Life & Beth trailer
Interested in what Schumer and Cera are severing? Want to laugh a little bit and enjoy something that leans a little on the lighter side? Then watch the trailer above and set an alert for March 18, 2022. Schumer and Hulu are here to take you away. I don't know where they're taking you or how you'll feel about it, but hopefully you laugh, I think that's the goal.
Beth's life would look pretty great on paper. Impressive to everyone she grew up with. She makes a good living as a wine distributor. She's in a long term relationship with a successful guy and lives in Manhattan. When a sudden incident forces Beth to engage with her past her life changes forever. Through flashbacks to her teen self, Beth starts to learn how she became who she is and who she wants to become. We'll go on her journey towards building a bigger, bolder and more authentic life. Learning to express herself and living in an intentional way. A trip down memory lane is a strong source of trauma, comedy and moving forward.