Superhero Bits: The Making Of Eternals, The Batman's Hardcore PG-13 Rating & More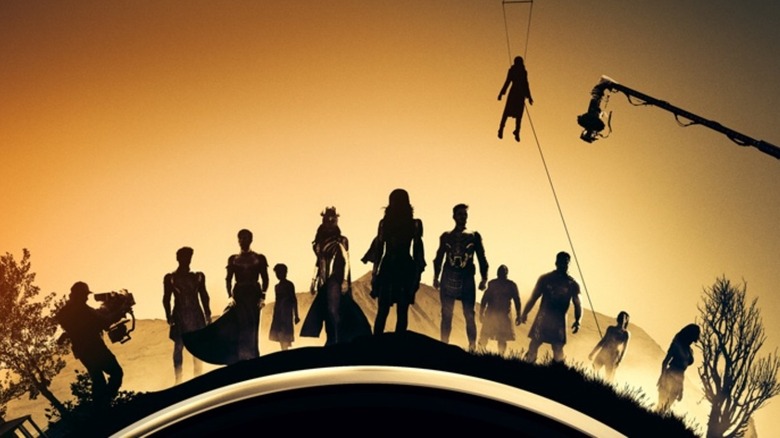 Disney+
(Superhero Bits is a collection of stories, updates, and videos about anything and everything inspired by the comics of Marvel, DC, and more. For comic book movies, TV shows, merchandise, events, and whatever catches our eye, this is the place to find anything that falls through the cracks.)
In this edition of Superhero Bits:
"The Batman" is going to be a hard PG-13.
"Doctor Strange in the Multiverse of Madness" Easter eggs.
A certain duck named Howard may be coming back to the MCU.
JLA/Avengers is getting a very limited print run.
'JLA/Avengers' is finally getting a (very limited) print run
Legendary comic book creator George Perez, unfortunately, has terminal cancer, which he revealed earlier this year. Following the news, there were many calls for Marvel and DC to set aside their differences and get a print run of "JLA/Avengers" back on shelves with proceeds going to benefit Perez. That is finally happening, which is the good news. The bad news is that it is going to be an extremely limited run through Hero Initiative, which helps comic book creators in need — limited to the tune of just 7,000 copies, to be exact. "JLA/Avengers" will be available in March from participating comic book stores. The 288-page full color, softbound volume features the original 2003 four-issue co-publishing venture between DC and Marvel, written by Kurt Busiek with art by Perez. The book carries a retail price of $29.99.
'Gotham Knights' TV show gets a bare-bones logo
The CW is gearing up for a "Gotham Knights" TV show that is not based on the upcoming video game (even though it sounds very similar). As we can see in the above Instagram post, producer Danny Cannon has revealed an early title card for the show that reveals that production will be kicking off in April. With that in mind, we should be hearing word on casting sooner rather than later, so keep your eyes open, Arrowverse fans.
Is Howard the Duck going to show up in [spoilers]?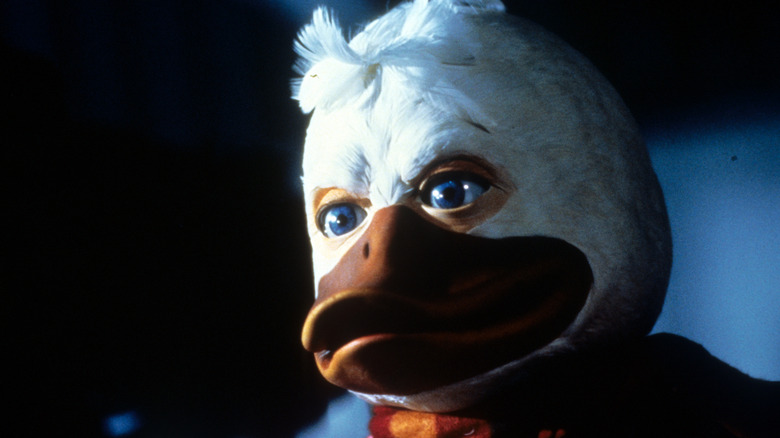 Disney
We're getting into rumor time here, but there are also some potential spoilers ahead. So those who wish to avoid that, please skip to the next item! The folks at The Direct recently translated some copy from a French magazine that has to do with the upcoming "She-Hulk." The translation (and translation is not always perfect) leads us to believe that none other than Howard the Duck may have a role to play in the show.
"A webbed future? Howard the Duck seems to be part of Marvel's plans again: in the What If...? series, he got married to Darcy Lewis...Does the duck, elected in 2009 as one of the strangest characters in the Marvel team by 'Time' magazine, have a promising bright future? In any case, the She-Hulk series, which lands this year on Disney +, could reserve some 'what the duck' surprises! This should delight lovers of this turbulent duck, determined to do as he pleases."
So there we have it. Seth Green had a cameo as the character in "Guardians of the Galaxy," but he has yet to become a fixture of the MCU, despite making several small appearances here and there. Perhaps that's about to change.
Groovy: Bruce Campbell gets added to the 'Doctor Strange 2' poster
Sam Raimi is directing "Doctor Strange in the Multiverse of Madness" and he has collaborated frequently with Bruce Campbell going all the way back to "The Evil Dead." With that, there is much speculation that the actor is going to appear in the MCU sequel. As we can see in the above tweet, a fan took it upon themselves to photoshop Campbell into the recently released poster for the film. This got Campbell's attention and he responded in a manner befitting the man we've all come to know and love. Whether or not he's actually in the movie remains to be seen, but we'll find out come May.
Matt Reeves would like a grounded Mr. Freeze in 'The Batman' sequel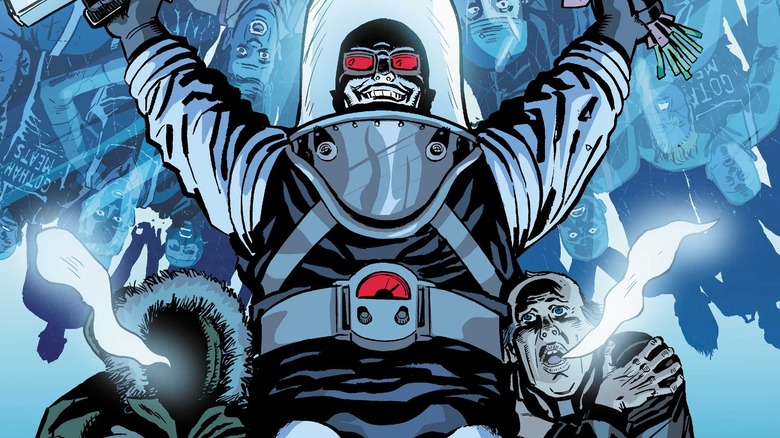 DC
"The Batman" hasn't even hit theaters yet, but there has already been much talk about a possible sequel, with director Matt Reeves building out a big world in Robert Pattinson's debut as our new Caped Crusader. In a recent interview with Collider, the filmmaker revealed that he would like to see Mr. Freeze in one of the potential sequels, but a grounded version of the character who, you know, freezes people.
"In my view, I just feel drawn to finding the grounded version of everything. So to me it would be a challenge in an interesting way to try and figure out how that could happen, even the idea of something like Mr. Freeze, that's such a great story, right? I think there's actually a grounded version of that story, which could be really powerful and could be really great. So, I love the fantastical side of Batman, but this iteration, obviously, while being, to me, I think it is very comics faithful, but I don't think that this one is necessarily, it doesn't lean as hard into the fantastical, I guess. But I think to me what would be interesting would be to try and unwind the fantastical and see, well, how could that make sense here? And so that's kind of my view, how I see it."
This would seemingly be a far cry from what we got with Arnold Schwarzenegger in 1997's "Batman & Robin." But could it really be as effective without all of the ice puns? If Warner Bros. pulls the trigger on a sequel, we may well find out. Fingers crossed.
'Doctor Strange in the Multiverse of Madness' Easter eggs video
As you almost surely noticed, we got a new trailer for the much-anticipated "Doctor Strange" sequel over the weekend and there was a whole lot going on — maybe more than any of us ever expected to actually see in a trailer for an MCU movie. It was filled with what seemed like straight-up huge reveals. That being the case, the fine folks at ScreenCrush put together a comprehensive video breaking down all of the Easter eggs in the trailer and, as you might expect, there is a lot. So for those who are interested in going over that footage with a fine-toothed comb, check it out.
'The Batman' is pushing the limits of a PG-13 rating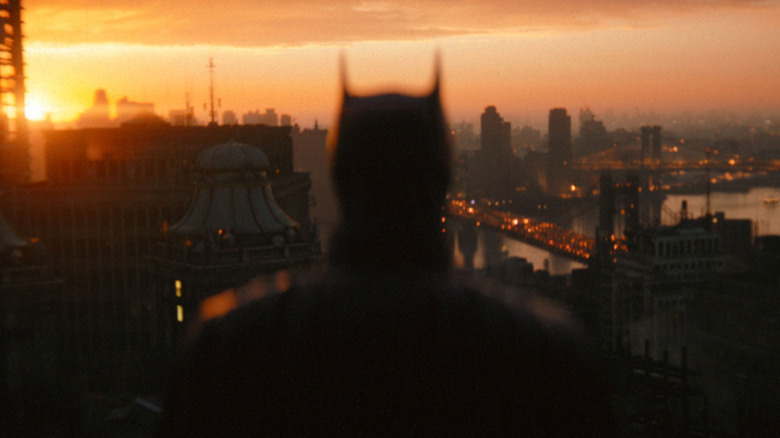 Warner Bros.
Circling back to "The Batman," some folks out there wanted to see an R-rated movie in the franchise, but it was unlikely that Warner Bros. was ever going to let that happen. That said, speaking to Den of Geek, director Matt Reeves assured that the movie he has made is going to push the limits of that rating.
"In my mind, [The Batman] was always going to be a gritty, edgy, noir, thrilling spectacle that was PG-13. That was always what it was, but I always knew that we'd be pushing the limits of what that could be, and so we didn't really have to cut anything. The promotional materials that you're seeing, they're fully reflective of the tone of the movie."
It sounds like Battinson is going to get as hardcore as humanly possible without getting into "Logan" territory. We'll see what that looks like in practice on March 4, 2022.
'Assembled: The Making of Eternals' trailer and poster
Lastly, today brings a brand new trailer for "Assembled: The Making of Eternals" which is now available to stream on Disney+. As the title implies, this is a making-of documentary that offers viewers a window into what it took to bring director Chloé Zhao's ambitious sci-fi epic to life. Divisive though it may have been, the movie has a gigantic scope, a huge cast, and some impressive effects, so this could be well worth the watch even for those who didn't out-and-out love the movie. Below, we've also included a poster for the documentary, which is available for subscribers to stream as we speak.
Discover the making of Marvel's first Heroes in Marvel Studios' Assembled: The Making of Eternals, an Original special. 🎥💫 Now streaming on @DisneyPlus. pic.twitter.com/hXwEFVzuXk

— Marvel Entertainment (@Marvel) February 16, 2022