Our Flag Means Death: Release Date, Cast, And More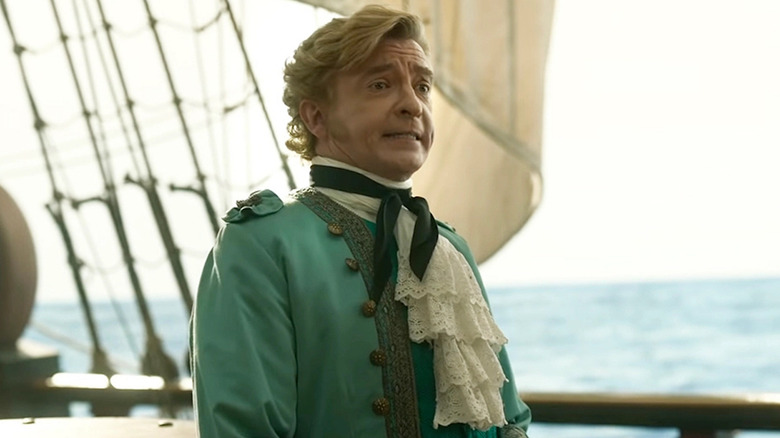 HBO Max
(Welcome to ...And More, our no-frills, zero B.S. guide to when and where you can watch upcoming movies and shows, and everything else you could possibly stand to know.)
As 2022 continues much in the same vein as the two years that preceded it, it seems safe to say we could all use a laugh! The full trailer for "Our Flag Means Death" recently dropped and not only does it prominently feature Heart's "Crazy on You," but it also looks hilarious. If you need something to fill that "What We Do in the Shadows"-shaped hole in your heart while waiting for season 4, the new swashbuckling pirate comedy from creator/showrunner David Jenkins and executive producer Taika Waititi seems up to the task. So, what do we know about "Our Flag Means Death" thus far?
Our Flag Means Death release date and where to watch it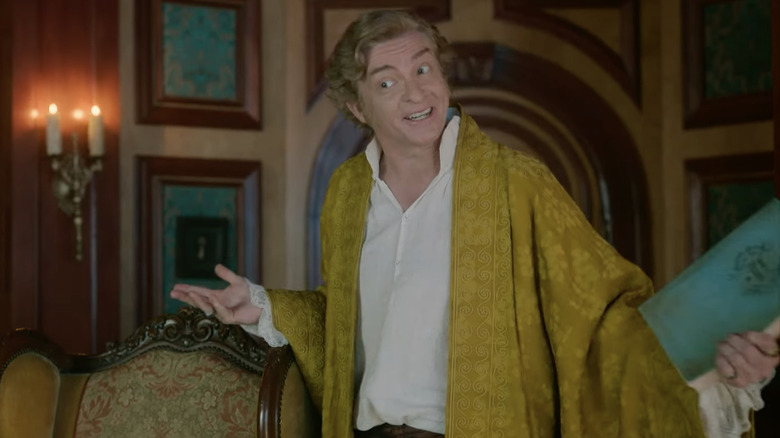 HBO Max
We won't have to wait too long to catch "Our Flag Means Death," which is set to premiere exclusively on HBO Max on March 3, 2022. According to Variety, the first three episodes will drop right away, then three more will air the following week on March 10. Following that, the remaining four episodes will drop in batches of two on March 17 and March 24. If you don't have HBO Max, you'll likely be waiting quite a while to catch the series. I know the sheer volume of streaming options can be overwhelming. However, considering the platform's vast and rotating library, which includes everything from DC movies and shows to the films of Studio Ghibli, plus its original programing such as "Station Eleven," "The Flight Attendant" and "Hacks," HBO Max has proven itself a worthy addition in a sea of streamers.
What is Our Flag Means Death about?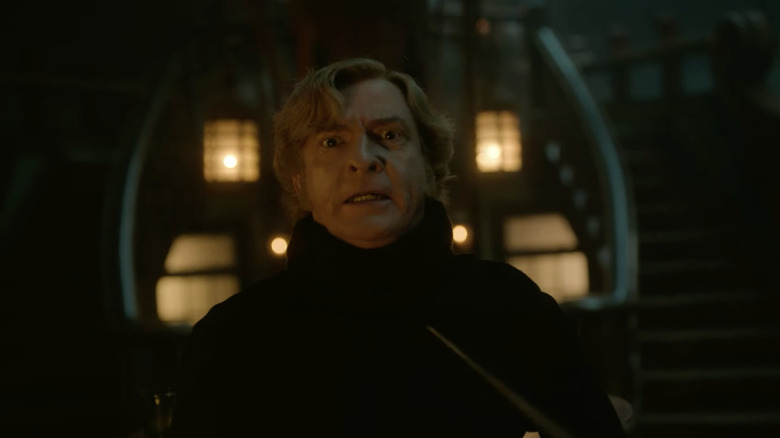 HBO Max
"Our Flag Means Death" draws inspiration from the story of real-life early 18th century aristocrat-turned-pirate Stede Bonnet. Bonnet chose to abandon his life of luxury in favor of captaining the pirate ship Revenge. He may have left the comforts of his old life behind, but that doesn't mean he chose to forgo his manners, which is how he became known to some as "The Gentlemen Pirate." However, just because you call yourself Captain doesn't mean you earn the respect of your crew, and Stede's is on the verge of mutiny when he runs into the infamous Blackbeard, which causes the tide to change — no pun intended. I'm sure the show will have a lot of fun reimagining Bonnet's journey, since there is certainly much humor to be mined from this premise.
Our Flag Means Death cast and crew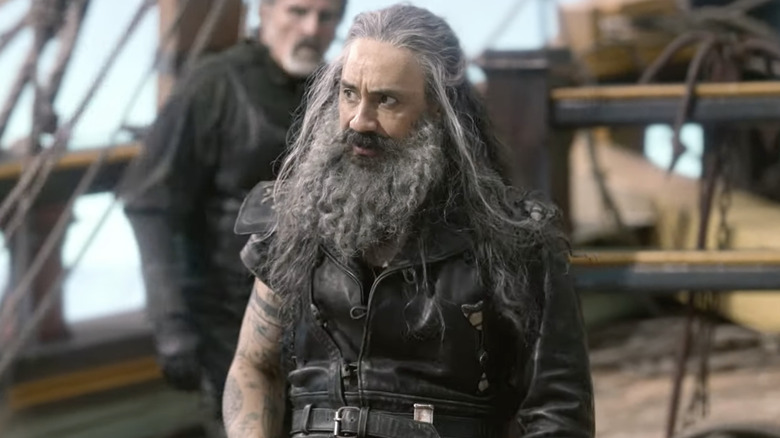 HBO Max
"Our Flag Means Death" will star Rhys Darby as Stede Bonnet. While Darby has frequently collaborated with Taika Waititi, some fans might recognize him as Nigel Billingsley from the most recent entries in the Jumanji franchise. As for Waititi, he will not only serve as executive producer, but will also direct the show's pilot and star as Blackbeard. Creator and showrunner David Jenkins, who is also a playwright, is known for creating the TBS show, "People of Earth." The series will also star Kristian Nairn, who viewers will remember as Hodor from "Game of Thrones," and "Saturday Night Live" alums Fred Armisen and Leslie Jones. Also included in the cast are Ewen Bremner ("Trainspotting" and its sequel), Rory Kinnear ("Penny Dreadful: City of Angels"), and Nat Faxon ("Disenchantment"), as well as Samson Kayo, Vico Ortiz, Nathan Foad, David Fane, Samba Schutte, Matthew Maher, Joel Fry, Con O'Neill, and Guz Khan.
After seeing Waititi put his unique stamp on both the vampire genre and Norse mythology, I personally can't wait to see what he brings to the table here.
Our Flag is Death trailer and synopsis
The unique new comedy is loosely based on the true adventures of 18th century would-be pirate, Stede Bonnet, played by Rhys Darby. After trading in his comfortable life for one of a buccaneer, Stede becomes captain of a pirate ship, but struggles to earn the respect of his potentially mutinous crew. Stede's fortunes change after a fateful run-in with the infamous Captain Blackbeard, played by Taika Waititi.