How To Watch Deep Water At Home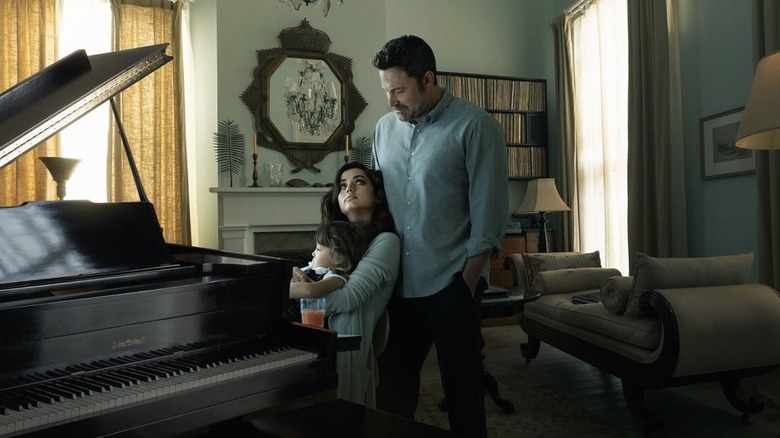 Hulu
The internet had a solid fascination with Ben Affleck and Ana de Armas for a spell, and we have the upcoming movie "Deep Water," an erotic thriller from director Adrian Lyne ("Fatal Attraction," "Indecent Proposal"), to thank for that. And after being caught up in a major media merger, suffering several delays, and getting shelved during the pandemic, the film is finally making its way out to the world very soon, and you'll be able to watch it from the comfort of Home. Here's the how and when of it all.
Deep Water Hits Hulu In March 2022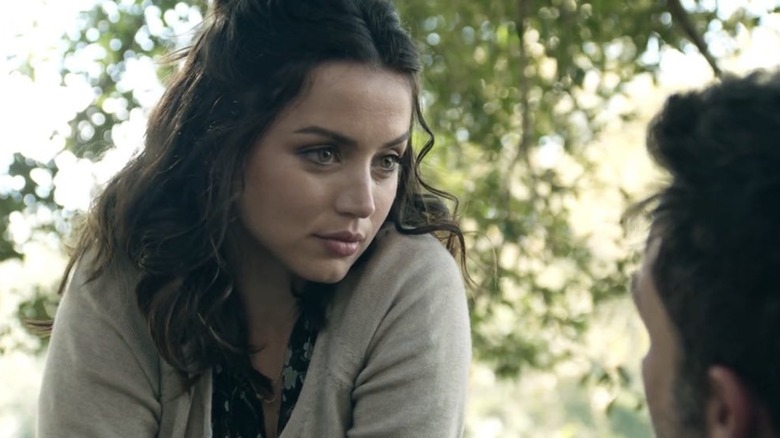 Hulu
"Deep Water" is set to arrive on Hulu on March 18, 2022. As it stands, the movie is going to be exclusive to the service so it won't be available to rent/stream elsewhere. Fortunately, Hulu is pretty easy to come by these days since you can get a standalone subscription or as part of the Disney+ bundle. As such, those who want to watch it should have an easy time doing so.
As for those holding out for a physical copy? There is no word yet on whether or not it's going to get a Blu-ray/DVD release, but given that it's being billed as a Hulu Original, that seems highly unlikely, though not impossible. Currently, there is no release date for such a thing and no indication that we're going to get one. So if you're feeling eager to see the film, don't hold out. Streaming is your best (and likely only) bet.
What Is This Movie, Exactly?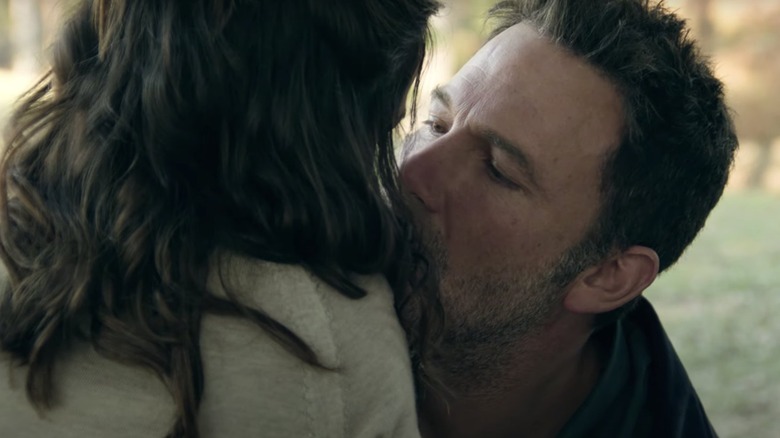 Hulu
"Deep Water" is (if you'll pardon the pun) a watershed moment, as it mark's Lyne's return to the erotic thriller genre, one that he's had a ton of success with in the past, crafting hits such as "Fatal Attraction," "Indecent Proposal," and "Unfaithful." This is his first feature directorial effort in 20 years, so it's no small thing. So, what's it about? Here's the official synopsis:
The film takes us inside the marriage of picture-perfect Vic (Ben Affleck) and Melinda (Ana de Armas) Van Allen to discover the dangerous mind games they play and what happens to the people that get caught up in them.
Beyond that, the behind-the-scenes business is pretty interesting as it was originally set up at 20th Century Fox. Then the whole Disney merger happened, with the massive, multi-billion dollar deal going into effect in early 2019. Lots of Fox's slate moved around the calendar as a result and this one was no exception, especially once the pandemic came into play. It was originally viewed as a theatrical release and its most recent date had been set for January 14, 2022. But then the Disney brass ultimately decided that streaming was a better fit, as is so often the case these days.
"Deep Water" arrives on Hulu on March 18, 2022.