Upcoming Ben Affleck Movies To Keep On Your Radar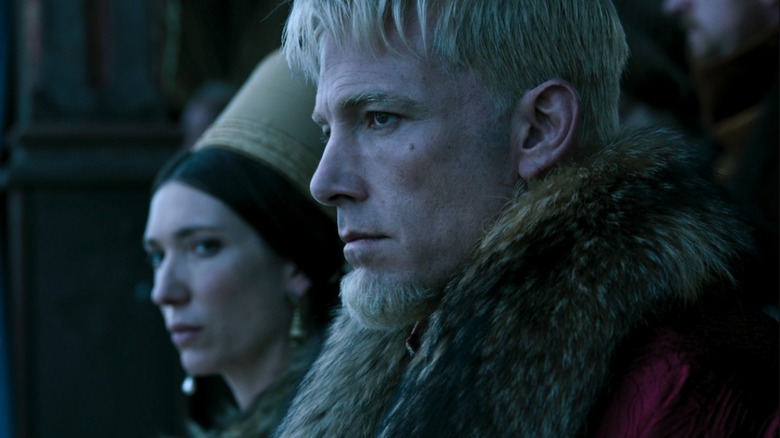 20th Century Studios
(Welcome to On Your Radar, a series where we take a look at what's next for the biggest actors and filmmakers, and why you should be excited...or not.)
Superhero fans are familiar with Ben Affleck for taking on one of the darkest and most violent comic book characters known for having a tragic backstory, a pretty awesome suit, and kick-ass superhuman abilities ... but we all know how "Daredevil" turned out. In all seriousness, folks, Affleck has completely reinvented himself from his earliest roles (remember all those derisive "Gigli" quotes on social media when he was first cast as Batman?) to the in-demand actor and filmmaker that he's become. He hasn't quite hung up the Bat cowl and cape just yet, leaving fans excited for at least one more appearance of his distinctive spin on Bruce Wayne, but he also has plenty of non-franchise projects in the coming months that should be well worth checking out.
His schedule promises to be a busy one on both sides of the camera for the foreseeable future, so here's every Ben Affleck project you need to keep on your radar.
The Last Duel
20th Century Studios
Part of the responsibilities that come with being a serious actor is the fearlessness to look a little silly on occasion, if that's what the role calls for. We're not entirely sure what's happening with Affleck's facial hair and hair style in "The Last Duel" (not to mention that Affleck has a face that looks like it knows what a cell phone is), but the latest historical epic from acclaimed director Ridley Scott looks to be a must-watch anyway. With a highly subjective, perspective-shifting plot taken straight out of Kurosawa's playbook, "The Last Duel" is based on Erig Jager's novel, "The Last Duel: A True Story of Trial by Combat in Medieval France" and follows the true story of Jean de Carrouges (Matt Damon) and Jacques Le Gris (Adam Driver) entering into a duel in response to the charge that Le Gris raped de Carrouges' wife, Marguerite de Carrouges (Jodie Comer). Notably, the sensitive subject matter of the film led Scott to hand over the female-centric sequences to writer Nicole Holofcener so she could help bring a sense of authenticity. Affleck and Damon wrote the sequences concerning their respective characters, and all three share final writing credits on the film overall.
"The Last Duel" opens in theaters on October 15, 2021.
Deep Water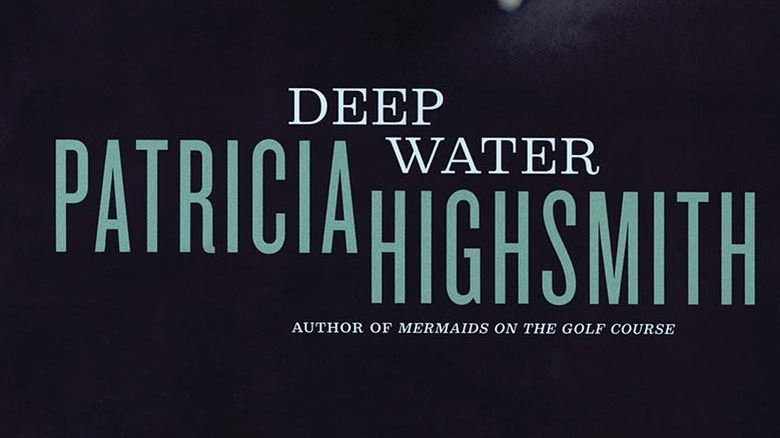 W. W. Norton & Company
How long has this pandemic lasted? Let's put it this way: Ben Affleck and Ana de Armas first met on the set of "Deep Water," an adaptation of the erotic thriller written by Patricia Highsmith where the actors play a married couple "whose mind games with each other take a twisted turn when people around them start turning up dead." Naturally, the actors' subsequent real-life relationship caught social media by storm and led to a months-long saga that included Ana de Armas blocking a prominent fan account (and sometimes movie insider?) that openly criticized their lack of masks in paparazzi photos, the pair splitting up, and the bizarre, still-unsolved mystery concerning a life-sized Ana de Armas cardboard cut-out ending up in Affleck's trash. Got all that? Well, the actual movie that started all this still hasn't released yet. That's good news for those of us looking forward to this "Gone Girl"-esque film (and for those asking for a resurgence in the erotic thrillers that used to populate prudish American cinema) and probably awkward news for a certain celebrity ex-couple who probably doesn't want to relive that period of their lives anytime soon. Stay tuned for the press tour, I guess?
"Deep Water" will be directed by Adrian Lyn ("Fatal Attraction," "Indecent Proposal," "Unfaithful") and release in theaters on January 14, 2022.
The Tender Bar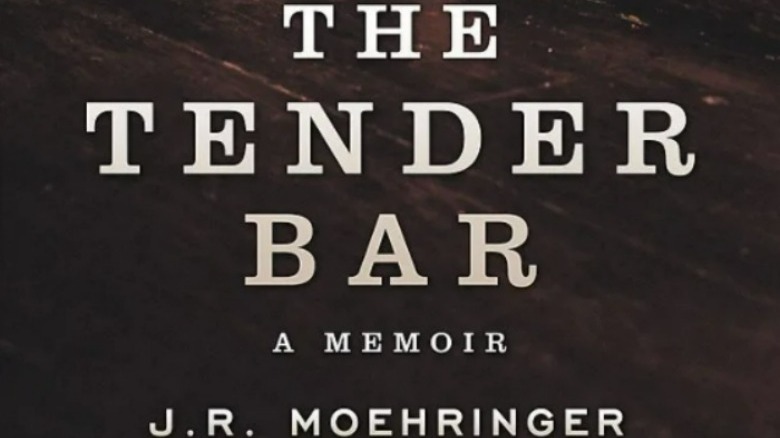 Hachette Books
George Clooney and Ben Affleck are reteaming for another project after the former served as producer on the award-winning "Argo." This time, Clooney will be directing an adaptation of "The Tender Bar," the memoir by J.R. Moehringer about growing up in a Long Island bar and his search for a father figure. Affleck is coming off the well-regarded "The Way Back," which tapped into many of Affleck's own struggles with alcoholism. Clooney's last film was "The Midnight Sky," a somewhat inconsistent attempt to tell the story of the last man left on Earth after nuclear holocaust and his attempts to communicate with the astronauts who were off-planet at the time. The two have spent years attempting to work with one another and it appears that "The Tender Bar" will serve as their first real collaboration. The film also stars Tye Sheridan as Moehringer, Lily Rabe, and Christopher Lloyd.
Filming in Massachusetts took place from February 22, 2021 and wrapped on April 14, 2021. No release date beyond a 2021 timeframe has been set at this point.
The Flash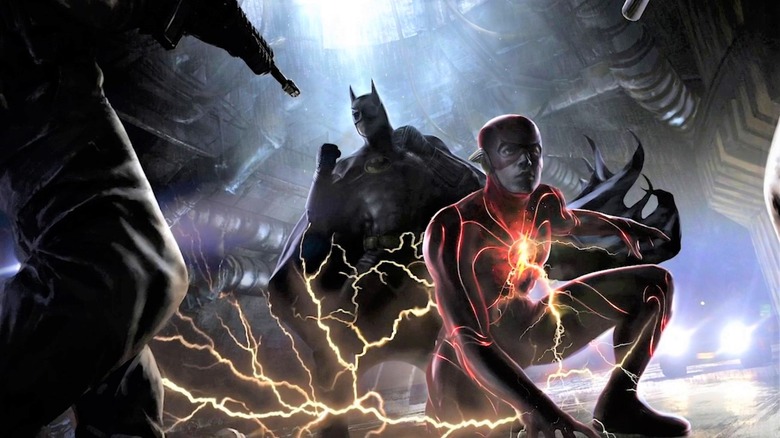 Warner Bros.
It's probably easier to ask who isn't in "The Flash," at this point. The cinematic adaptation of the famous "Flashpoint" storyline from the comics will feature a truly multiversal cast that stretches from Michael Keaton's Bruce Wayne from the Tim Burton "Batman" movies, to the introduction of Sasha Calle's Supergirl, to Ben Affleck's return as Bruce Wayne. That last bit of casting came as a surprise to many who assumed that Affleck's turn in the role was officially over after director Zack Snyder parted ways with the DC Universe. Though fans might balk at how cluttered the once-standalone "Flash" movie has become, there's something fitting about Affleck's Batman making at least one more appearance alongside Ezra Miller's Barry Allen. Snyder memorably included a sequence in "Batman v Superman" where Allen traveled back through time to warn Bruce Wayne about the future threat of Superman. We aren't likely to see those plans fulfilled, but seeing the two heroes come together once more in a time travel-heavy plot would be a nice way to put a bow on their intertwining storyline.
"The Flash," directed by Andy Muschietti, will hit theaters on November 4, 2022.
Hypnotic
Affleck has a knack for choosing some of the most exciting creative talent to work with, and Robert Rodriguez is next on his list. The filmmaker behind "Sin City," "Alita: Battle Angel," and an episode of "The Mandalorian," is writing and directing an original detective thriller, starring Affleck and Alice Braga. The film underwent delays stemming from the pandemic (which pushed back filming from April 2020 to September 2021) as well as insurance issues, but all systems seem to be go and production can finally begin to ramp up in the coming weeks. "Hypnotic" has been described as a "mind-bending action thriller" that focuses on the exploits of "a detective who becomes entangled in a mystery involving his missing daughter and a secret government program –- while investigating a string of impossible high-end crimes." Rodriguez most recently spoke to Collider and described the project as:
"It's like a Hitchcock thriller on steroids. That's all I can say. As soon as you see the first trailer, you'll go 'I got it. I'm there.' It's that kind of a movie. A lot of twists, a lot of turns. Very exciting. It's a not everything you see is real-type movie and it's got a great cast. It'll be very energetic. It's one of my favorite stories. I started writing it back in 2002. So it's one of the ones I've had the longest that I've been wanting to do. I'm very excited that we finally might be making it."
Keep an eye out for more details when the precise release date is finalized.
Ghost Army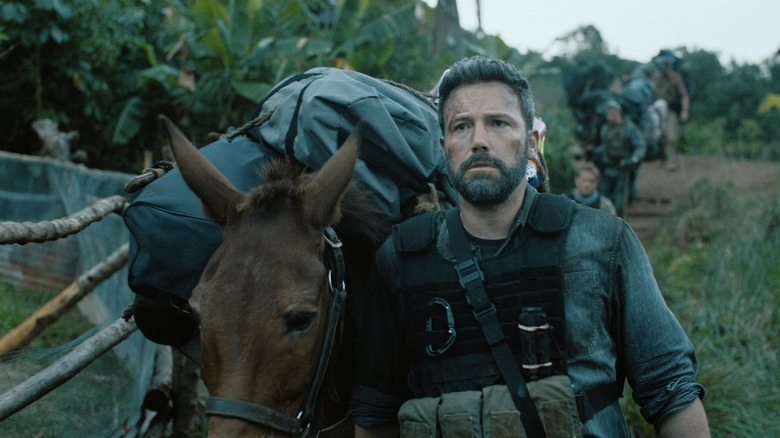 Netflix
2016's "Live by Night" was the last time Ben Affleck directed a film of his own, debuting to mixed reviews despite its compelling gangster-themed plot and Affleck's impressive leading performance. He's been a little busy in the intervening years in front of the camera, but "Ghost Army" will mark his return to the director's chair. Based on the Rick Beyer and Elizabeth Sayles book that's breathlessly titled, "The Ghost Army of World War II: How One Top-Secret Unit Deceived the Enemy with Inflatable Tanks, Sound Effects, and Other Audacious Fakery," the feature film adaptation will be written by Nic Pizzolatto ("The Magnificent Seven," Galveston," "True Detective") and Affleck will also star. 
Interestingly, it seems to follow in the footsteps of "Argo" with a plot that "tells the story of a secret force that relied on sleight of hand and illusion to trick the Nazis in 1944. A group of soldiers ... landed in France to conduct a secret mission... Armed with truckloads of inflatable tanks and a massive collection of sound-effects records, they created the illusion of troop strength on European battlefields to trick the Germans into deploying forces in the wrong places." 
"Ghost Army" is still in pre-production.
Witness for the Prosecution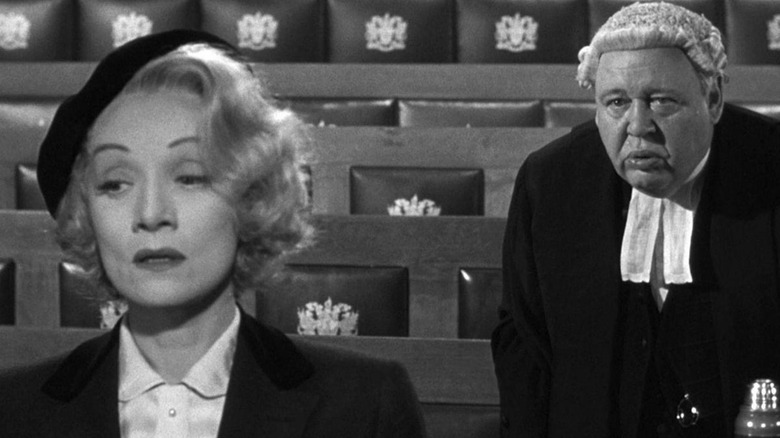 United Artists
Agatha Christie was one of the most prolific murder-mystery authors to ever live, best known for creating the character of detective Hercules Poirot and inspiring countless admirers of the genre. "Witness for the Prosecution" was originally adapted by Billy Wilder in 1957 and is now set to be remade by Ben Affleck. Originally announced years ago with very little in the way of tangible updates since, Affleck was set to produce (along with longtime friend Matt Damon) as well as star. For those who haven't read the original story or watched Wilder's film, the synopsis is as follows:
When wealthy spinster Emily French is found murdered, suspicion falls on Leonard Vole, the man to whom she hastily bequeathed her riches before she died. Leonard assures the investigators that his wife, Romaine Heilger, can provide them with an alibi. However, when questioned, Romaine informs the police that Vole returned home late that night covered in blood. During the trial, Ms. French's housekeeper, Janet, gives damning evidence against Vole, and, as Romaine's cross-examination begins, her motives come under scrutiny from the courtroom. One question remains, will justice prevail?
Keeper of the Lost Cities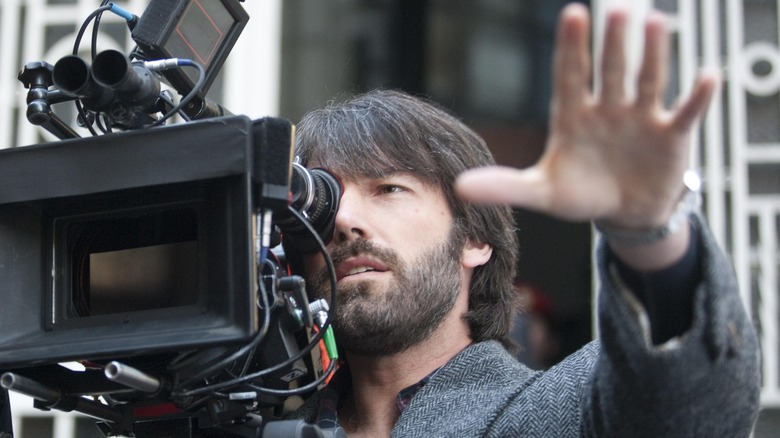 Warner Bros.
If we had to guess, "Keeper of the Lost Cities" stands a better chance of actually coming to fruition than his "Witness for the Prosecution" adaptation. Slated to direct (it remains to be seen if he will also star), the film is another adaptation of a best-selling book about a girl with telepathic abilities, making this Affleck's first foray into the world of sci-fi as a director. The film is based on the bestselling series of books from author Shannon Messenger, described as "...a telepathic girl must figure out why she is the key to her brand-new world before the wrong person finds the answer first. When 12-year-old Sophie finally discovers where her secret telepathic ability comes from, she learns she's actually not human but is from another world that exists side-by-side with ours." It's not yet known when this will start rolling, but it's notable that Affleck will be working alongside Disney on this project rather than Warner Bros.
King Leopold's Ghost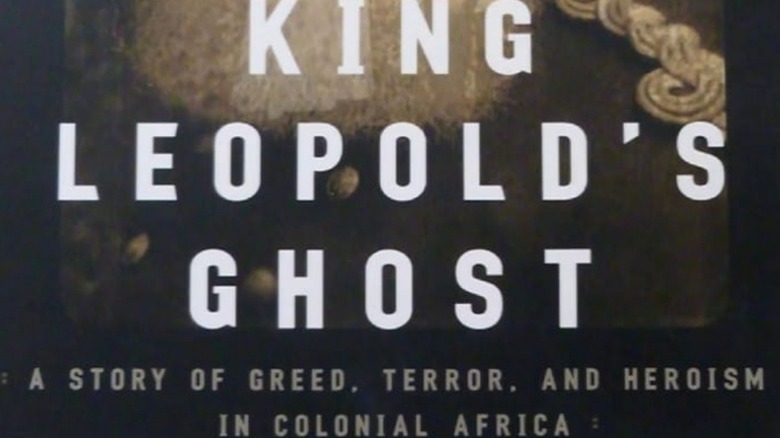 Mariner Books
The amount of in-development projects on Ben Affleck's desk are piling up, but one has to be impressed by the wide-ranging movie ideas that we'll hopefully get to see. This next one is called "King Leopold's Ghost" and it will serve as Affleck's team-up with producer Martin Scorsese to tell the true story of rebellion in response to a late 1800s genocide in the Congo. Affleck's penchant for directing adaptations of novels continues here, as the original book also ended up inspiring Joseph Conrad when he, in turn, wrote "Heart of Darkness." This might seem like a bit of a left-field turn for Affleck, but we previously reported that this stems from his passion for the region in general, having founded the Eastern Congo Initiative, "an advocacy and grant-making initiative focused on working with and for the people of eastern Congo to spur economic and social development and increase the quantity of public and private funding to support those goals."
The Big Goodbye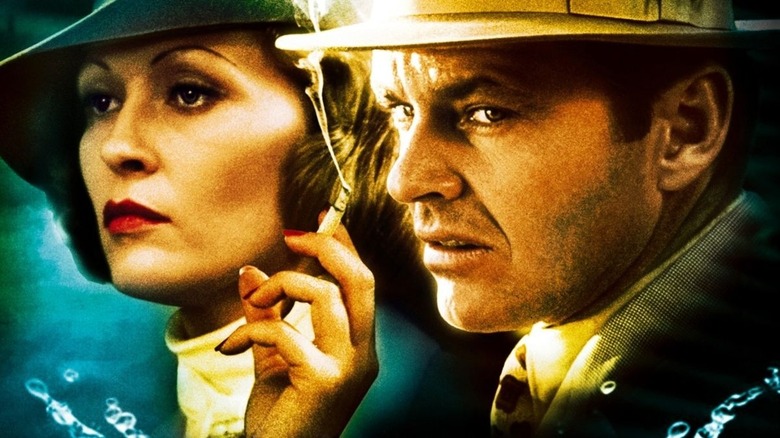 Paramount Pictures
The last one on this list might just be the most intriguing, as Ben Affleck is set to write and direct the adaptation of the recently-published book that details the making of 1974's "Chinatown." Written by Sam Wasson, the behind-the-scenes look at the production of the classic neo-noir film will feature main characters like Jack Nicholson, Faye Dunaway, Roman Polanski, Robert Evans, and Robert Towne, and is sure to receive plenty of attention and possibly even awards buzz (and perhaps a fair amount of controversy, given the inescapable specter of Polanski). The book's synopsis is as follows:
In Sam Wasson's telling, it becomes the defining story of the most colorful characters in the most colorful period of Hollywood history. Here is Jack Nicholson at the height of his powers, as compelling a movie star as there has ever been, embarking on his great, doomed love affair with Anjelica Huston. Here is director Roman Polanski, both predator and prey, haunted by the savage death of his wife, returning to Los Angeles, the scene of the crime, where the seeds of his own self-destruction are quickly planted. Here is the fevered dealmaking of "The Kid" Robert Evans, the most consummate of producers. Here too is Robert Towne's fabled script, widely considered the greatest original screenplay ever written. Wasson for the first time peels off layers of myth to provide the true account of its creation.