The Morning Watch: Designing The Dune Sandworm, Best Guest Stars In Friends & More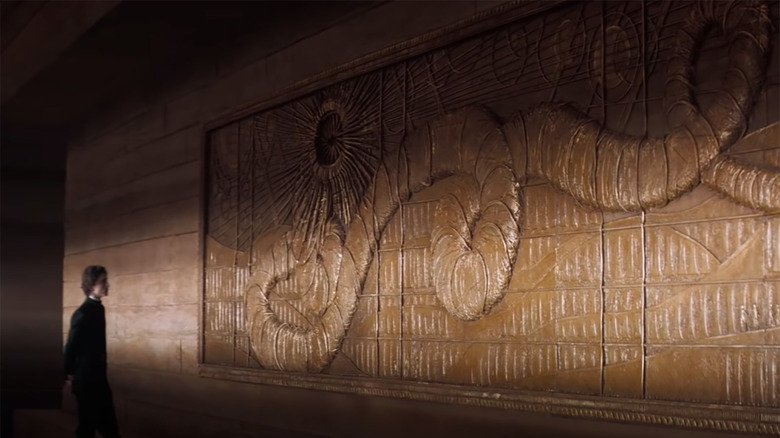 Warner Bros.
(The Morning Watch is a recurring feature that highlights a handful of noteworthy videos from around the web. They could be video essays, fan-made productions, featurettes, short films, hilarious sketches, or just anything that has to do with our favorite movies and TV shows.)
In this edition, find out how the massive sandworm from Denis Villenueve's first chapter of "Dune" was designed for the big screen. Plus, take a look back at some of the best guest stars throughout all 10 seasons of the beloved sitcom "Friends." And finally, watch as "I Want You Back" stars Charlie Day and Jenny Slate take a lie detector test and see how honest they are about a variety of topics.
Designing the Dune Sandworm
First up, Warner Bros. Pictures has released a new featurette for the Best Picture-nominated sci-fi blockbuster "Dune." Director Denis Villeneuve says, "I think that as soon as you say, 'okay, let's make Dune,' you go back home and the first thing you ask is, 'okay, what about the worm?" Learn everything that went into the design of the massive creature that lives in the deep desert, which is revered as a god-like figure called Shai Hulud by the Fremen. 
The Best Guest Stars on Friends
Next, Warner Bros. Television takes a look back at some of the biggest and best guest stars across the entire series run of "Friends." Helen Hunt was one of the earliest big name guest stars, creating a link to "Mad About You," but that was just the beginning. "Friends" also saw appearances by the likes of Robin Williams, Billy Crystal, Jeff Goldblum, Bruce Willis, Reese Witherspoon, Brad Pitt and more. That's quite a roster!
Charlie Day and Jenny Slate Take a Lie Detector Test
Finally, with "I Want You Back" available on Amazon Prime Video just in time for today's Valentine's Day festivities, Vanity Fair brought in stars Charlie Day and Jenny Slate to take a lie detector test. Does Charlie Day regret passing on the opportunity to play Charles Manson in "Once Upon a Time in Hollywood?" Does Jenny Slate believe in ghosts? Has Day ever been mistaken for another actor? Does Slate think she's smarter than most people in Hollywood after going to an Ivy League school?