Better Call Saul Season 6 Teaser: At Home With Gus Fring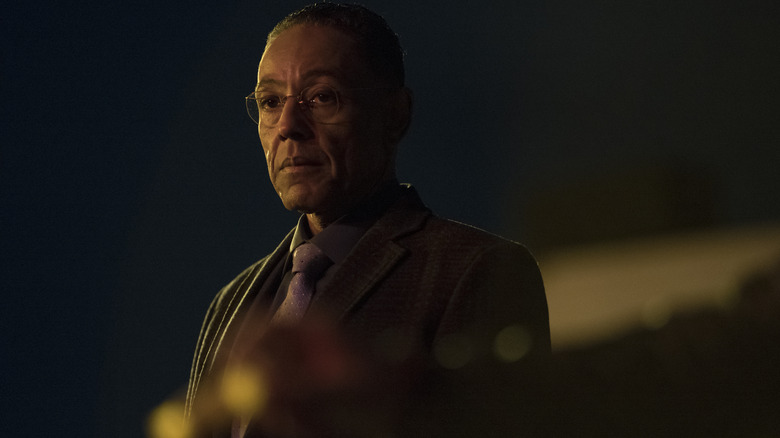 AMC
When it comes to great television shows, doesn't the fact that we have so many options to pick from these days feel like both a blessing and a curse? On one hand, at least our long wait for the final season of "Better Call Saul" hasn't felt quite as excruciating as it might have if we didn't have so many new and returning shows to keep us busy. On the other, well, is anyone else having trouble remembering every important detail of the previous season(s) when we've become invested in and been kept occupied by all these other stories for the last several months? Granted, in the grand scheme of things, this is an incredibly minor "problem" to complain about, but I'm sure I'm not alone here!
None of that is to say that I'm any less excited for the return of Slippin' Jimmy McGill (Bob Odenkirk) in "Better Call Saul," arguably one of the best ongoing series at the moment. Though it's been almost two whole years, I do remember the finale of season 5 leaving us on a cliffhanger, with Nacho's (Michael Mando) attempted hit on the increasingly unhinged Lalo Salamanca (Tony Dalton) gone terribly awry. Even more gutting for fans, however, just may have been Kim Wexler's (Rhea Seehorn) continued slide towards, well, breaking bad after years of Jimmy's damaging influence on her. Thanks to "Breaking Bad," we know the ultimate fate of certain characters from the original show, but Kim's destiny still remains entirely up in the air. Whatever happens in the upcoming final season, the entire fandom is probably united in the hopes that nothing bad happens to Kim.
Speaking of which, we've recently started receiving promotions for the final season premiere. The first teaser earlier this week didn't give us much to go on, and that's definitely the case here, as well. This newest teaser is similarly short on footage, but high on menace due to the return of one of the original show's most potent big bads — Giancarlo Esposito's Gus Fring. Check out the footage of the "chicken man" below!
Better Call Saul Season 6 Teaser
Well, who among us can't relate to coming home after a long day's work, picking up your mail, and heaving a giant, resigned sigh after closing the door behind you? This otherwise mundane exercise in domesticity takes on a slightly different meaning, however, considering that the character at the center of it all happens to be a fast-food manager carefully hiding his secret double life as a crime lord. The latest teaser comes from AMC and the official "Better Call Saul" Twitter account, which recently posted this on social media.
#BetterCallSaul returns. When, you ask? Stay tuned. pic.twitter.com/MiLKpvm0TC

— Better Call Saul (@BetterCallSaul) February 10, 2022
The final season of "Better Call Saul" will surely bring Jimmy, A.K.A. Saul Goodman, closer and closer to the edge of the precipice that marks his transformation into the heartless, remorseless criminal lawyer who stole his every scene in "Breaking Bad." But along the way, he and Nacho are guaranteed to have to deal with obstacles posed by the fearsome Salamanca Cousins, Lalo, and Gus Fring, among others. Of course, this final stretch of episodes — now confirmed to air in two split parts, as we learned just the other day and much as the groundbreaking original series "Breaking Bad" did in its final season — takes on even greater importance for reasons outside the actual story. Actor Bob Odenkirk, you may remember, suffered a frightening heart attack on set while filming episodes for the concluding season last year. Thankfully, he made a full recovery and continues to post updates on his social media channels, most recently bidding a fond farewell to the cast and crew of the show as production finally wrapped on the final season.
Season 5 of "Better Call Saul" will premiere on AMC with a special two-part episode on April 18, 2022. The second half of the season will subsequently air starting on July 11, 2022.