Norman Reedus Is Creating A Fantasy-Adventure Series With The Jim Henson Company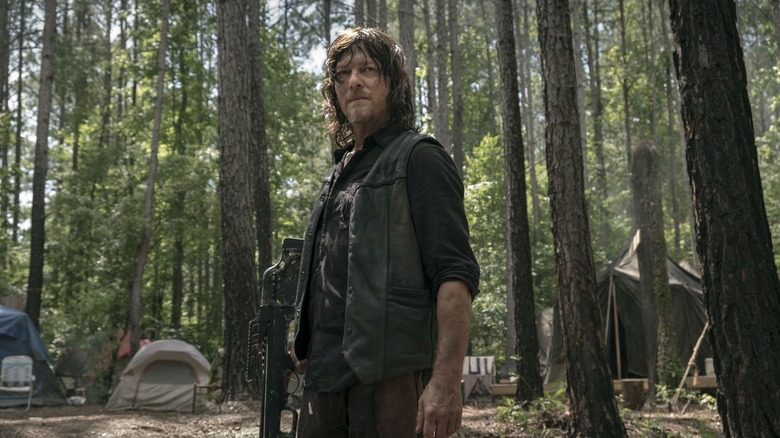 AMC
Norman Reedus is finally breaking away from "The Walking Dead," a show I google once a year just to see if it's still running. For the last 10 years I've been thoroughly shocked to discover it is still on TV, but when it officially ends in 2022, his curse will be broken and he will be free to pursue literally anything else. In what I would call a smart move, Reedus has already begun tackling his next creative project, and it could be considered the exact opposite of the eternal zombie TV series. And by that, I mean it's puppets. He's breaking away from zombies and into puppets. 20 years from now reading this man's wikipedia page will be such a wild ride. Good for him.
And if you're going to make your way in the puppet world, there's one company that stands above the rest, and thankfully for Reedus, he's already got them on lock. According to Variety, he'll be working with Brian and Wendy Froud (of the childhood nightmare fuel "The Dark Crystal") at the Jim Henson Company and it sounds like everyone involved is just thrilled about it, including Halle Stanford, the Jim Henson Company's president of TV:
"Norman Reedus, the Frounds and the Jim Henson Company coming together to create a show is the mashup of my dreams ... Norman is an artist, and when I suggested to him, what if we create a series with the Frouds together that explores his love of magical creatures, he was so excited."
I Think We Can All Agree That Puppets Are An Upgrade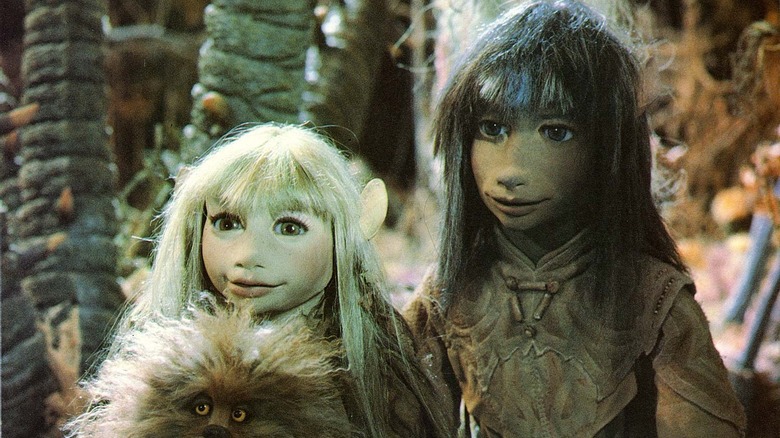 Universal Pictures
While Reedus and the Frouds' project doesn't have an official name or synopsis, it's gearing up to be an adventure TV series that will be fun for the whole family. I guess those words could maybe also describe "The Walking Dead," but the vibe here is clearly very different — and again, good for Reedus. I would say I can't imagine how thrilled he is to work with some of the biggest names in puppetry, but thanks to Variety, we know exactly how excited he is:
"They are masters in the fantasy world-building space. I mean, a show about goblins, trolls and otherworldly creatures? There's nobody in the universe better suited for that than the Henson Company."
And speaking of the show's vibe, Stanford describes as "hope punk," which would be very corny coming from another c-suite exec in the film industry, but coming from the eternal delight that is the Jim Henson Company, it feels a little more genuine. Stanford is hoping their collaboration with Reedus will be in the same vein, saying:
"We want to make hope cool ... It is an urban fantasy. It will be a magical world. But I feel like Norman is going to help us bring the 'punk' back in 'hope punk.' I also think that people kind of like that punk in Henson's legacy. The Muppets were the underdogs, our ['Labyrinth'] Goblin King with David Bowie was so cool...
You can take the boy out of the creature TV series, but you can't take the creature TV series out of the boy.