The Beauty And The Beast Prequel Series Has Been Delayed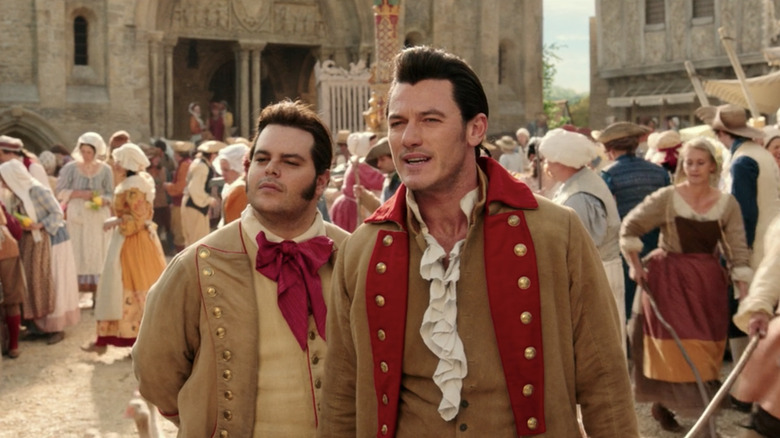 Walt Disney Pictures
Just days after singer and actress Rita Ora joined the cast, Disney's "Beauty and the Beast" prequel series has done an about-face and is now indefinitely delayed. Variety reports that the series "is being postponed for an undetermined amount of time due to creative and scheduling issues."
It's been almost two years since we heard that Josh Gad, who played the sidekick, LeFou, in Disney's 2017 live-action remake of "Beauty and the Beast," was developing a prequel series that would reunite him with his costar Luke Evans as the musclebound, blunderbuss-wielding villain, Gaston. Since then, we've heard steady updates on the series, which is/was set to explore their origins on Disney+. Last summer, it seemed everything was official and the series was actually happening, while in January, "Hawkeye" actor Fra Free joined the cast, bringing it closer to fruition.
Now, it seems the series has hit a snag. It was reportedly ready to start shooting this summer but needed more time to get all of its creative components in place, which would have affected the show's scheduling. Rather than interfere with the cast's other acting gigs, Disney has elected "to hold off and revisit the show at a later date," per Variety. Whether this truly is just a simple delay or it's code for the project now being dead in the water is anyone's guess, but don't expect to see this series anytime soon.
"No one fights like Gaston / Douses lights like Gaston / No one's prequel crashes harder than Gaston..."
Do We Really Need a Gaston and LeFou Prequel Series?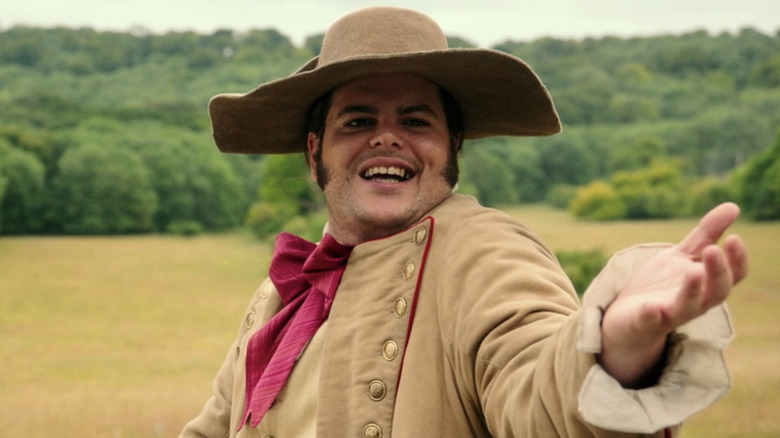 Walt Disney Pictures
The "Beauty and the Beast" prequel series would have introduced LeFou's stepsister, Tilly, played by Briana Middleton, and it would have followed them as they embarked on a proverbial, "Hobbit"-style "unexpected journey" with Gaston after a surprising revelation from Tilly's past came to light. Disney executives teased that we would learn how Gaston and LeFou became friends in the first place and how a mystical enchantress came to cast the spell that transformed the Beast from a prince into a hairy monster.
I'm not trying to be cynical, but I'm not really sure who, if anyone, was calling for this series. Was there really any kind of fan demand for it? Or was it just that Gad — who was set to be co-showrunner here with Edward Kitsis and Adam Horowitz and also voices Olaf in "Olaf Presents" and the "Frozen" series — had an idea for further LeFou adventures that he was passionate about?
Composer Alan Menken, who provided new and old songs for the live-action "Beauty and the Beast" remake, was also set to return for this prequel. Personally, I found the remake, starring Emma Watson and Dan Stevens, a chore to sit through and vowed that it would be the last one of those live-action Disney remakes that I ever saw (a vow I've managed to keep until now). However, the movie made over a billion dollars at the box office in 2017, so maybe Disney just thought it could milk that cow for a little more cash with this series.
Whether it has now given up on that idea or will resume development on the series later remains to be seen.