Rita Ora Boards The Beauty And The Beast Prequel Series At Disney+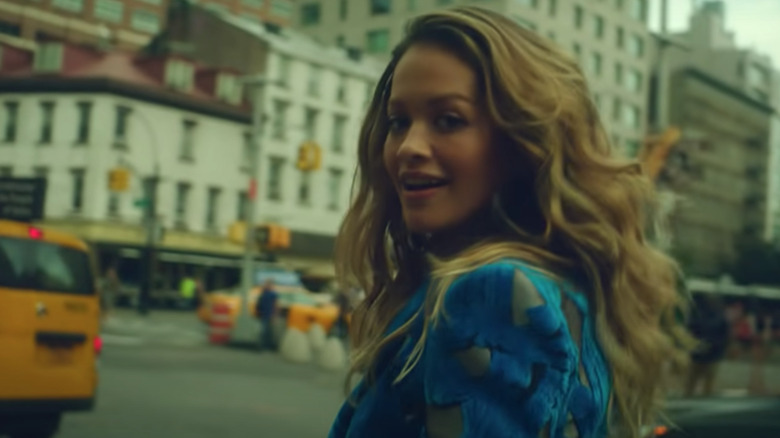 Black Dog Films
The tale as old as time is getting the royal prequel treatment and added a cinematic queen to the cast this week. TV Line announced British singer/songwriter Rita Ora is the latest actor on board for Disney+'s "Beauty and the Beast" series which starts production this spring. 
Returning to the small French town of Villeneuve, the series will take places years before Beast and Belle fall in love. The story primarily focuses on Gaston and LeFou (played by Luke Evans and Josh Gad). The mischievous and selfish duo discover a surprising revelation that leads them and LeFou's stepsister, Tilly (Briana Middleton), on a whirlwind journey filled with the typical Disney buffet of romance, comedy and adventure. 
Last June, Disney Branded Television CCO Gary Marsh stated, "For anyone who's ever wondered how a brute like Gaston and a goof like LeFou could ever become friends and partners, or how a mystical enchantress came to cast that fateful spell on the prince-turned-beast, this series will finally provide those answers ... and provoke a whole new set of questions."
Gaston notoriously despised the Beast because he was vying for Belle's affection. He gathered an entire village with pitchforks to burn his castle down all because his crush rejected him. The new series may explore a stronger backstory between the prince-turned-beast and Gaston. Perhaps he also had a previous relationship with the enchantress as well. Both would make sense given how vile Gaston's character is and his deep resentment was never fully explored in the original animated film or 2017 live-action adaptation.
The series will be produced by Josh Gad and Edward Kitsis and Adam Horowitz ("Once Upon a Time") will serve as showrunners. Other cast members include Fra Fee from "Hawkeye" as Prince Benoit Berlioz and "The Walking Dead: World Beyond"'s Jelani Alladin as Jean-Michel, a talented and witty artist. Ora herself will play a fugitive with "surprising abilities," and who harnesses a secret that could affect the entire kingdom's fate. Ethereal beauty aside, Ora has proved to be a triple-threat with her acting, singing and dancing capabilities. Her addition to the show seems like a wise choice and can potentially provide some more modern music to the film's classic storyline.
No One Whines Like Gaston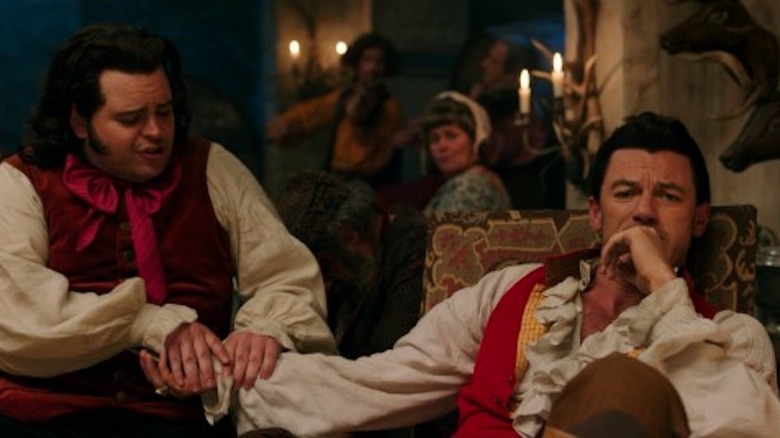 Walt Disney Pictures
Despite his embellished muscles, chiseled bone structure, and good hair (in spite of the indicative low-rise ponytail which represented a typical bad guy back in the '80s and '90s), Gaston is kind of a little b****. He's arrogant, selfish, vain, rude, and one-dimensional. He is the quintessential colonial bro that you don't want to party with because he will beat you up or try to steal your girl. Also, you don't want to date him because he might murder you, your love interest, or your family out of spite. As someone who truly does love a villain origin story, this one does not entice me. Maybe it's because I've just encountered too many narcissists and don't care to figure out how they got that way, even if they are a part of a beloved story that was a big part of my childhood. 
I can appreciate the cast and crew behind the series though. They're all extremely talented, have worked within the fantasy genre before and can contribute some stunning visual and auditory talent. I'm also curious about the secondary characters and what kind of background or magical powers they posses. There's also LeFou who is the goofy sidekick and loyal friend but also had a big breakthrough with LGBTQ representation in the 2017 live-action film. I'm curious about exploring his origin more than Gaston, honestly. However, I could just skip the prequel all together and do a sequel instead. That may not be everyone's cup of tea, but I would love to see Belle flourish and all of the castle staff thrive in human form now that they are no longer depressed and sexually frustrated inanimate objects. Also, what's Belle's life like after the first film? I've always been jealous of that girl's library so maybe she opens one up in her home village and the antagonist would be another magical being or Gaston just being Gaston.
It'll be interesting to see how Disney + approaches an origin story for a character that is reminiscent of an incel. I'm not sure how they will pull off any redeemable qualities with this character. Unlike "Maleficent", I just don't think this villain has the ability to garner any empathy from its audience. The series may be beautiful to look at but it seems like a lot of the show's success will rely on dialogue, storyline, and character development.