The Morning Watch: The Matrix Resurrections VFX Breakdown, The Costumes Of West Side Story & More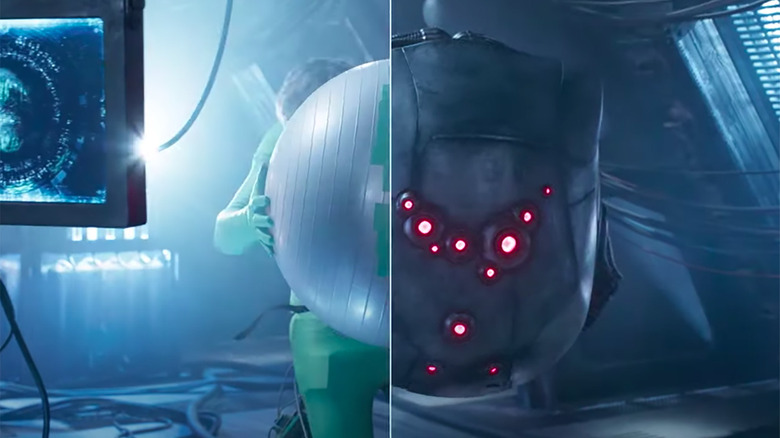 Warner Bros. Pictures
(The Morning Watch is a recurring feature that highlights a handful of noteworthy videos from around the web. They could be video essays, fan-made productions, featurettes, short films, hilarious sketches, or just anything that has to do with our favorite movies and TV shows.)
In this edition, check out a VFX breakdown for "The Matrix Resurrections" to see how a plethora of the film's sequences were brought to life. Plus, take a closer look at the Oscar-nominated costume design done for Steven Spielberg's remake of "West Side Story." And finally, watch as "Jurassic Park" scene stealer and soon-to-be "Jurassic World: Dominion" star Jeff Goldblum reviews travel gadgets.
The Matrix Resurrections VFX Breakdown
First up, the visual effects house DNEG has provided a breakdown of some of the work they completed for "The Matrix Resurrections." Have a laugh at the guy in a green screen unitard holding an exercise ball with red lights on it in place of Cybebe, see Keanu Reeves and Carrie-Anne Moss splash around on a soundstage before being surrounded by machinery, and see all the details of the machine city. 
The Costumes of West Side Story
Next, fresh off an Oscar nomination, a new featurette from 20th Century Studios has costume designer Paul Tazewell talks about creating the look of the wardrobe for each and every character in Steven Spielberg's remake of "West Side Story." Tazewell hadn't worked with the iconic filmmaker before, but Spielberg was impressed with his work on "Hamilton" and couldn't think of anyone better to bring his first musical to life with such an amazing color palette.
Jeff Goldblum Tries Out Travel Gadgets
Finally, Wired was able to get Jeff Goldblum to take a break from trekking across the globe in his docuseries "The World According to Jeff Goldblum" to check out a variety of travel gadgets. From a voice translator to a tiny vaccum and even a camera that's made out of paper. Goldblum might be a little too liberal with his high ratings, but you can't help but be amused by his interaction with these items.