Tom Holland's Dream Video Game Adaptation Is A Live Action Jak And Daxter From A24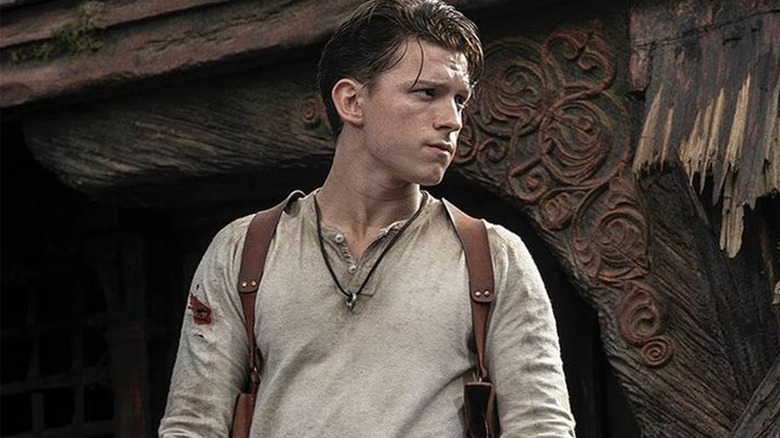 Sony Pictures
Tom Holland hasn't had his fill of video game movies and he's not afraid to ask for what he wants. With his upcoming role in the "Uncharted" movie slipping into theaters February 2022, Holland mentioned in an interview with GameSpot that he'd love to star as Jak in a feature film adaptation of "Jak and Daxter," quickly adding that he'd want it to be "weird and dark" and that his dream would be to collab with A24. Here's how Holland put it:
"I would like to make a Jak and Daxter movie, and I would play Jak. I would make it at A24, so it was really weird and like dark... I would do like a really weird, live-action version of Jak and Daxter."
How fun, how sweet, how ... possibly nefarious?
Considering that just a few hours ago Ruben Fleischer, the director of "Uncharted," confirmed that he was working with Sony to try and adapt "Jak and Daxter", there's a lot to unpack here. Was this some sort of weird undercover marketing? Was this Holland's way of petitioning for the role by getting us accustomed to the idea of him staring in a "Jak and Daxter" movie? And why isn't anyone using the game's full name, "Jak and Daxter: The Precursor Legacy?" We don't know (yet), but at least we're asking the questions.
Jak Who? Daxter Why?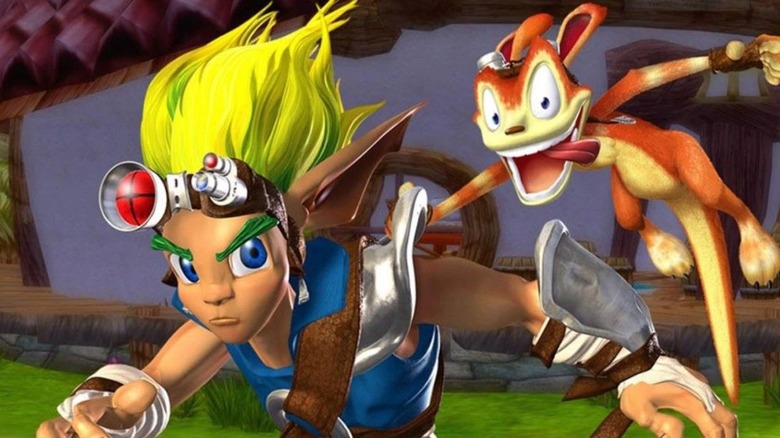 Sony
If you're reading this and wondering who the hell Jak and Daxter are and why do they sound like two dudes who would corner you at Burning Man, welcome to your crash course. Debuting in the salad days of 2001, "Jak and Daxter: The Precursor Legacy" was a Naughty Dog platformer made for the Playstation 2. The game tells the story of a young blond/green-haired man named Jak and his friend Daxter, who is accidentally transformed into an otter/weasel (an ottsel technically) after falling into a pool of some evil magic substance called "Dark Eco." 
Jak and Daxter spend the rest of the game learning about this dark magic, stopping evil people from using the dark magic, and trying to find a way to change Daxter back into a real boy. Part of the game's charm comes from its two diametrically opposed characters, who also happen to be best friends. Jak is essentially silent throughout the entire series, while Daxter is a real jokester with a flair for getting the duo in trouble.
I'm Sorry, Tom Holland Doesn't Have a Dark Eco Vibe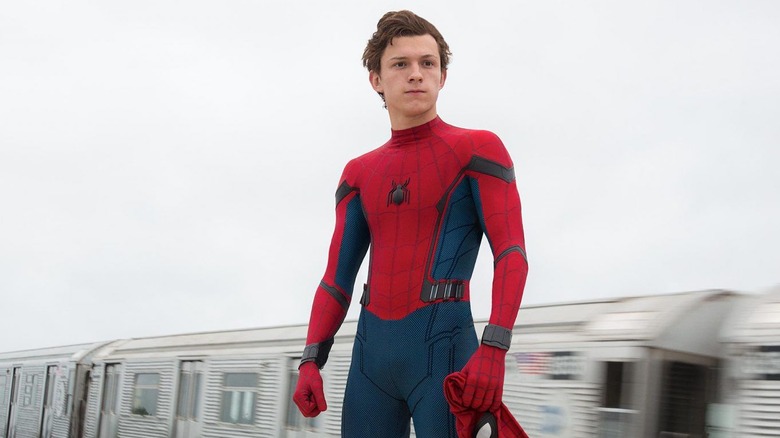 Sony Pictures
All of that being said, Holland just doesn't really seem like a Jak to me. Hear me out, but wouldn't he be better suited to the comedic timing and affability of Daxter over the strong silent schtick that Jak has going for him? I know acting is often about taking on roles that go against type, but I'm sorry Tom, I just can't see it. 
If I'm casting this baby, I say Holland as Daxter and get someone with a thousand-yard stare like Jacob Elordi (your favorite problematic boyfriend from "Euphoria") to play Jak. Alternatively, I do think people would lose their minds over a platinum blonde Timothée Chalamet, but he doesn't feel quite right either. Also, I could definitely see Jaden Smith doing well in this role, since he, too, has a killer thousand-yard stare.
A24 Presents: Jak and Daxter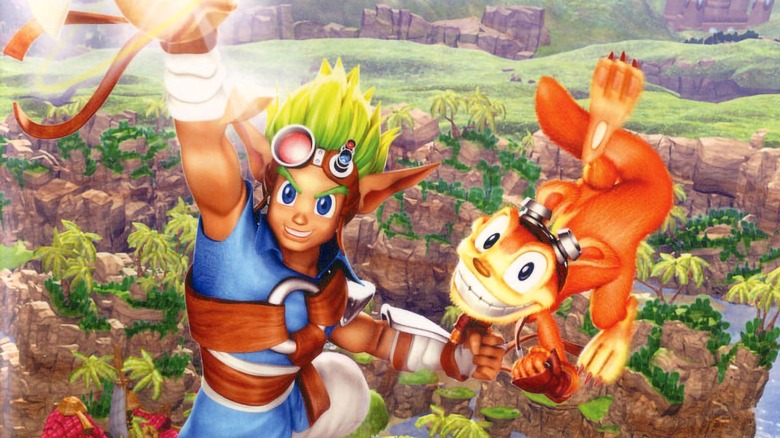 Sony
If we're seeing Holland's vision of a "Jak and Daxter" movie through, we have to talk about this A24 business. Don't get me wrong, I would love to see the weirdos at A24 take on one of my favorite childhood video game franchises, but the way Holland describes his vision for the movie, "weird and dark," makes it sound like they should actually adapt some sort of mixture between "Jak and Daxter: The Precursor Legacy," and its sequel "Jak II," which takes on a much darker, more cyberpunk tone. The plot of the sequel even features Jak turning into "Dark Jak" and using the power of the dark eco introduced in the first game.
If we're digging into more of the mystical sci-fi goodness weaved into the second game, I think it is only fair to consider Alex Garland ("Ex Machina," "Annihilation") as our possible director since he knows a thing or two about directing surreal sci-fi with a few laughs packed in for good measure. Of course, we should also consider Claire Denis ("High Life") with her penchant for very human and poetic moments, or Jonathan Glazer ("Under the Skin"), who is no stranger to dark storytelling.
And It's Never Going To Happen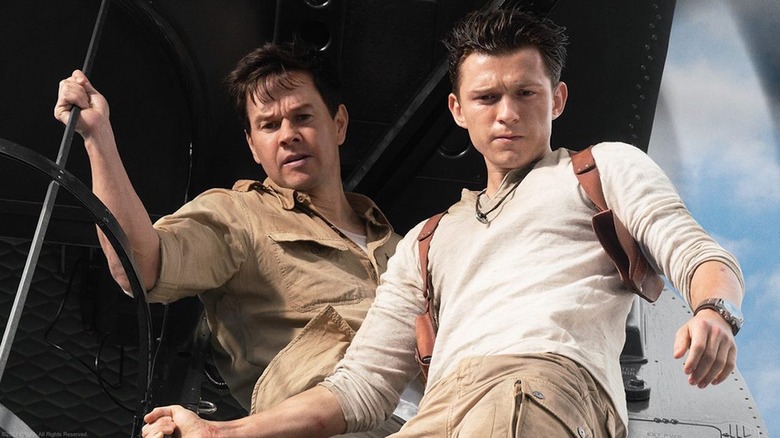 Sony Pictures
Of course, none of this matters if Fleischer nabs a deal with Sony to make the "Jak and Daxter" film. And it's hard to get too worked up over a movie concept that was never going to happen to begin with. Still, it'll be interesting to see if Holland teams up with Fleischer again and is cast as Jak, or if him sounding off about it online killed his chances. 
Regardless, it sure would be fun to see more early aughts Playstation 2 era games make it to the big screen.