Is This The Year Netflix Finally Wins Best Picture At The Oscars?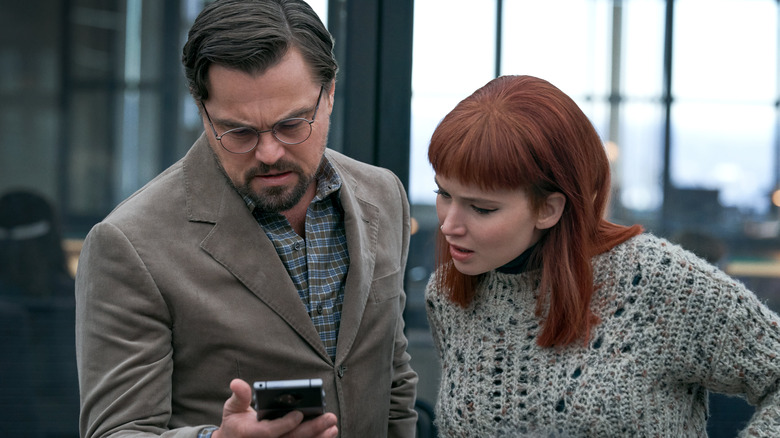 Netflix
For 11 months out of the year, the vast majority of movie fans (or, for those who watched the Oscars nominations livestream this morning, should I say "movie lovers" and, ah, "professional film enthusiasts") largely agree that movies — like all art — can't be quantified, put in a box, and packaged into a calculated sporting event where we all pretend that there's some sort of objective measurement of quality. So, naturally, we all reverse course during that remaining month of the calendar, filling it to the brim with breathless, frantic speculation and arguments over which movies deserve to meet the rather arbitrary standards of Oscar-worthiness as opposed to others. It's the most wonderful time of the year!
Observant viewers can recognize certain trends scattered throughout this morning's Oscar nominations, but no category better sums up the attempt to reconcile the battle at the heart of movie awards like the results of Best Picture voting. With so much attention, historical weight, and just plain controversy devoted to the category, a brief look at previous winners during the last decade or so paints a very clear picture of the collective voting membership attempting to balance "importance," "timeliness," and that ever-elusive quality of simply "being a good movie." Look at "Birdman or (The Unexpected Virtue of Ignorance)" winning it all less than two years after "The Avengers" became the highest-grossing movie of 2012, or pundits suddenly positioning "Moonlight" and "La La Land" as heated rivals just a year after #OscarsSoWhite turned the 2015 Academy Awards into an inflection point. 
For years, the body of Academy Awards voters have often opted to recognize the most "timely" movies of each year, and our latest batch of Best Picture nominees is no different. In fact, after almost two years of the ongoing pandemic changing every facet of our daily lives, I would bet almost anything on the hunch that two major storylines are about to intersect in dramatic fashion: Netflix's obvious aspirations in winning Best Picture to prove that they belong among any of the traditional theatrically-reliant studios, and the cultural significance of a streamer netting the buzziest prize at a time when streaming services clearly have the advantage over theaters.
Of course, that would set up a two-horse race between Netflix's relatively surprising frontrunner, Jane Campion's "The Power of the Dog," and Adam McKay's fiercely-debated (and potential party-crasher) "Don't Look Up."
What This Would Mean For Streaming Services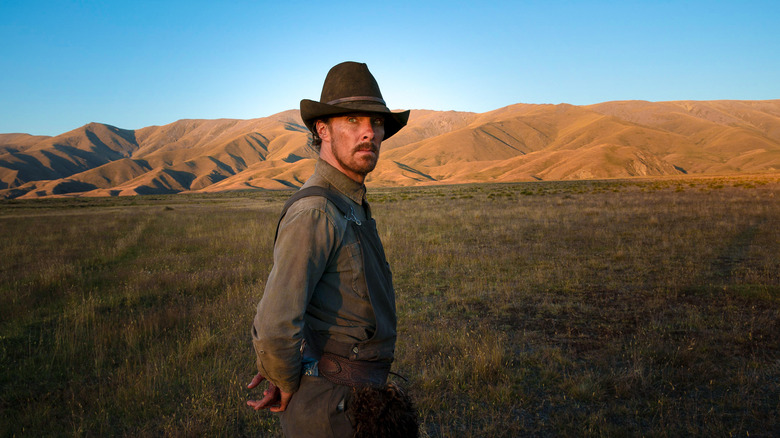 Netflix
With Warner Bros. pivoting to a day-and-date release between theaters and HBO Max for last year's slate of films, almost half of this year's Best Picture nominees – even if only by a technicality – debuted on streaming: "The Power of the Dog," "Don't Look Up," "King Richard," and "Dune." Despite many film purists' best attempts to tamp down the increasing influence of these upstart studios (some film festival attendees can speak to loud choruses of boos greeting movies that opened with a Netflix logo beforehand), the future certainly appears to be streaming. On numerous occasions, /Film's Ryan Scott has written about the realities of the current theatrical marketplace, where the once-unthinkable possibility of streaming services absorbing movies theaters feels like a matter of time, as well as the fact that hybrid releases for blockbusters are here to stay.
It's worth remembering that Netflix and HBO Max aren't the only top dogs in town, either. 5 years ago, Amazon put the full might of their awards campaigning behind Kenneth Lonergan's Oscars darling "Manchester by the Sea," though the distributor at least granted a theatrical wide release before the film ever arrived on Amazon Prime Video. Asghar Farhadi's "The Salesman," notably, won Best Foreign Language Film in 2017, as well. And just last year, Amazon set a new record for a streaming service with 12 nominations, thanks to the excellent "Sound of Metal" landing a Best Picture nomination, above-the-line recognition for "One Night in Miami," and even a pair of nominations for "Borat: Subsequent Movie Film." (None of this is to ignore some of the dubious practices common among streamers, mind you.)
All of this adds up to a much more inviting landscape these days, where the idea of streaming services remaining in the hunt for the most sought-after awards no longer feels as controversial as in the recent past. Perhaps the last major obstacle in the way of truly normalizing this trend would be for a streaming service to finally nab Best Picture. "Dune" and "King Richard" may not have the required steam behind them (the lack of a directing nomination for Denis Villeneuve sure feels telling), pointing towards the likelihood that Adam McKay and Jane Campion will duke it out for bragging rights and a history-making achievement ... if, indeed, this is shaping up to be the year when it finally happens.
So, Who Should Win It All?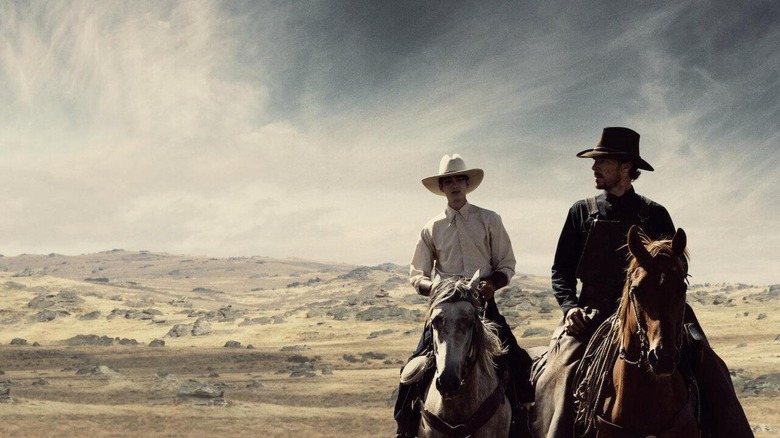 Netflix
On the surface, the climate change metaphor and unapologetic political commentary in "Don't Look Up" would make Adam McKay's latest satirical film seem like a shoo-in for Best Picture. Similar to McKay's "Vice" (which also received a slew of nominations in 2019, including Best Picture, Best Original Screenplay, and Best Director), the film sparked plenty of debate among viewers — even McKay waded into the fray – on its way towards becoming one of Netflix's most successful films ever. The Academy clearly sat up and noticed, though pundits may have been surprised that this only resulted in three total nominations: Best Film Editing, Best Original Screenplay, and Best Picture. At this point, perhaps the only factors standing in the film's way are the lack of top-to-bottom momentum and, well, that pesky little detail that reviewers weren't fully enamored with the film, either.
"The Power of the Dog," on the other hand, stands out for all the best reasons. Jane Campion's latest remains every inch as slow-burning, meditative, and idiosyncratic as her previous work (including must-watches like "The Piano," "The Portrait of a Lady," and "In the Cut"), which only makes its status as an apparent frontrunner in this year's race all the more (pleasantly) surprising. "The Power of the Dog" rides high on 12 total nominations and a wave of critical acclaim, a bright awards spotlight the likes of which Campion hasn't enjoyed since the '90s. It obviously helps that her latest is a genuinely thought-provoking and quietly moving work, boasting a quartet of incredible performances by Jesse Plemons, Kirsten Dunst, Benedict Cumberbatch, and Kodi Smit-McPhee. The revisionist Western easily checks off the "cultural importance" quota that Academy voters were likely looking for, as well, centering on the ideas of toxic masculinity and the lengths we'll go in order to protect those we love most.
If you ask me, only one of these two films would feel like a worthy honoree to stand amid recent winners such as last year's "Nomadland," "Parasite," "The Shape of Water," and "Moonlight." If the Oscars and its "Movie Lovers Unite" campaign this year means to celebrate the medium, the smugness and condescension of "Don't Look Up" pales in comparison to the warmth and nuance of Campion's latest. If a streaming service is coming for Best Picture, "The Power of the Dog" would be the best possible outcome.