22% Said This Is Their Most Anticipated Horror Movie Of 2022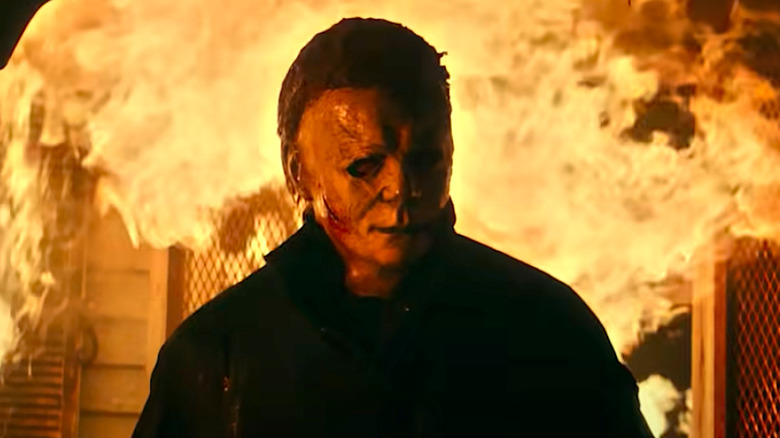 Universal Pictures
With one of the biggest horror movies of the year already in theaters (It's "Scream." I'm talking about "Scream"), some horror fans might say that the most anticipated fright flick of 2022 has already been released. That's it, y'all! Pack it up and go home because Ghostface has arrived! However, the new year of terror is just getting started, which means that there are still plenty of good scares left for us to experience on the big screen. 
With new films from horror fan favorites like Jordan Peele and conclusions to highly anticipated trilogies like David Gordon Green's "Halloween Ends," there is definitely a lot to look forward to in the coming months. /Film recently polled 579 random internet goers and asked them to pick which horror movie they are most excited about seeing this year, and that's absolutely representative of an entire nation, maybe even the globe. But even without massive poll numbers, the results make for an interesting discussion. We expected a certain kitchen-knife-wielding, slow-walking, Shape's next film to potentially top the poll, that simply wasn't the case. So what movie did take first place as the most anticipated horror flick of the year? 
Stephen King Hive Assemble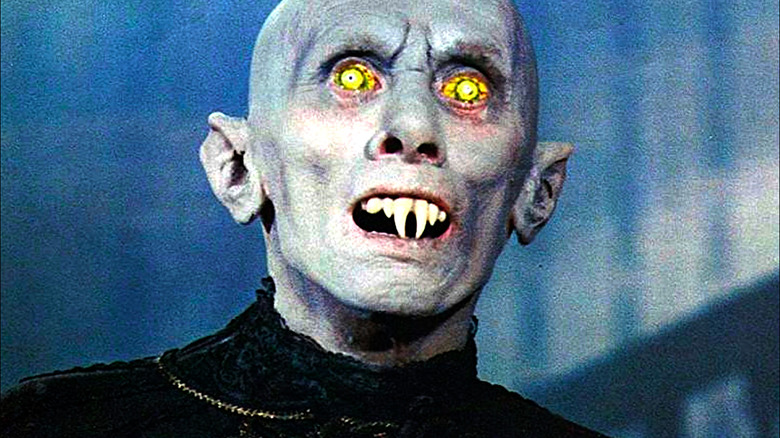 Warner Bros. Television
It turns out that 22% of those polled are most excited to see the movie adaptation of Stephen King's "Salem's Lot," a story about returning to your childhood hometown only to find it infested with vampires. It's no surprise that another movie based on one of King's novels is highly anticipated — let us never forget the undying devotion and high levels of success that director Andy Muschietti's "It" adaptation rendered — and the fact that Gary Dauberman is directing this first foray to Jerusalem's Lot has a lot of fans extremely excited. Dauberman is no stranger to the worlds of Stephen King. He worked on the screenplays for both of the "It" films, and he has written the script for "Salem's Lot" which holds a lot of promise for fans of his work. Plus horror maestro James Wan is one of the film's major producers.  
King's "Salem's Lot" has been adapted a few times prior to this most recent film but never for the big screen. In 1979, the story was crafted into a CBS two-part mini series and got the TV treatment again in 2004 over at TNT. Both of these adaptations received Emmy nominations, but up until now, the story has never been made into a full-fledged feature film. Fans of the book have been waiting a long time for a proper film version of the story of Ben Mears, and now that they are finally getting it, their excitement is palpable. 
The film is set to be released on September 9, 2022, so the masses will have to wait a bit longer before they get to see Kurt Barlow in action. Still, there are plenty of other great horror movies to look forward to, and as evidenced by the rest of the poll results.
Phones, Chainsaws, and Kitchen Knives, Oh My!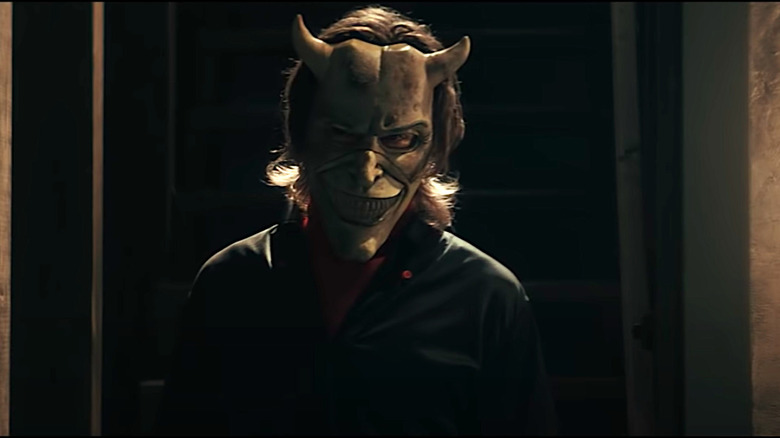 Universal Pictures
It's a bit surprising that David Gordon Green's highly anticipated conclusion to his "Halloween" trilogy wasn't the most anticipated horror movie of 2022 in this poll. Regardless of how you felt about "Halloween Kills," there's no denying that John Carpenter's beloved franchise has a major following. But "Halloween Ends" still came close to beating out "Salem's Lot" with about 20% of the vote. "Halloween Ends" will be a huge horror release this year, one that has many fans eagerly anticipating Laurie and her family's next move against Michael Myers. Evil most certainly did not die tonight at the end of "Kills," leaving us all to wonder if it can ever really die at all.
Other films that came in with relatively high percentages were Netflix's "Texas Chainsaw Massacre" sequel with 17% and Scott Derrickson's adaptation of Joe Hill's short story, "The Black Phone" (seen above) with nearly 13%. While "Texas Chainsaw Massacre" is a long-standing franchise with a hell of a lot of fans, "The Black Phone" is a standalone story that looks incredibly creepy and plot twisty. 
Franchise fans are eager to see if a direct sequel to the original "Texas Chain Saw Massacre" is even possible (I truly have my doubts, but I want to believe), especially since so much of the trailer just looks like outtakes from a scarier version of "Les Miserables." Still, it will be great to see Leatherface back in action. 
On the other hand, since "The Black Phone" isn't part of a long-standing franchise, it's easy to get excited about it out of sheer curiosity alone. If you're a fan of Joe Hill's work, you're probably really excited for this one, especially since it's co-written and directed by Derrickson, the man responsible for "The Exorcism of Emily Rose" and "Sinister," two movies that are often touted as being delightfully terrifying. I've watched the trailer a couple of times now, and I have to say, it just gets better with each viewing. This is truly going to be one that can't be missed.
As for the rest of the horror film's we included in our poll, Jordan Peele's mysterious new movie "Nope," Ti West's upcoming slasher "X," and "Orphan: First Kill" (the prequel to 2009's "Orphan") are on the way too, and even though they landed lower on the anticipation scale, it's clear there are plenty of scares to look forward to this year.