Robin Hood Is Getting Reimagined As A Modern Hip-Hop Series From Hotline Bling Director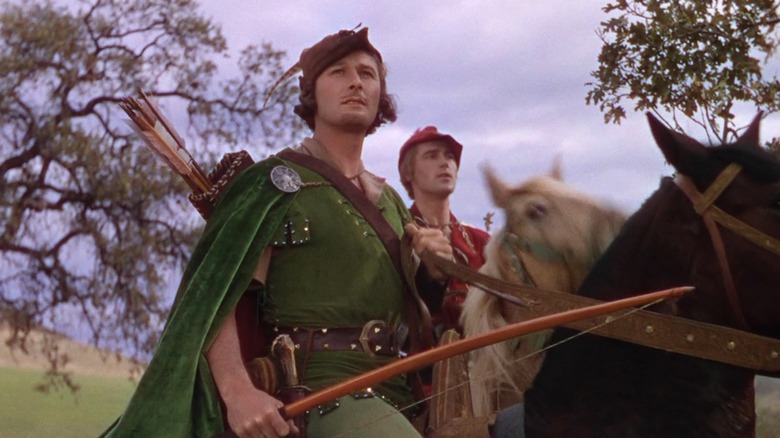 Warner Bros.
The tale of a vigilante hero of the people named Robin Hood stealing from the rich to help provide for the poor has been told and retold since the 13th century. Now in the 21st century, when we are living in a bleak timeline of wealth inequality and one of the most staggering unequal distribution of assets in history, the story of Robin Hood is getting an updated and modernized retelling from Director X, the prolific director of such music videos as "Bootylicious" by Destiny's Child, "Work" by Rihanna, "Thong Song" by Sisqó, "Yeah" by Usher featuring Lil Jon and Ludacris, and "Hotline Bling" by Drake. He's also directed the films "Across the Line," "Center Stage: On Pointe," and the 2018 remake of "Superfly."
It was announced today that Director X's newest project would be "Robyn Hood," an eight-episode action drama series that follows a Gen Z woman as the titular hero, who has almost exclusively been portrayed by men over time. Director X will be sharing co-showrunner duties and will direct several episodes, as well as executive producing alongside Chris Roberts of "Orphan Black" fame, who will also help write the series. "This is the perfect time to modernize Robin Hood," Director X said Thursday in a press release. "We are currently living in the gilded age 2.0, where billionaires have way too much and the poor have far too little. We need someone to fight for justice."
How Will Robyn Hood Be Modernized?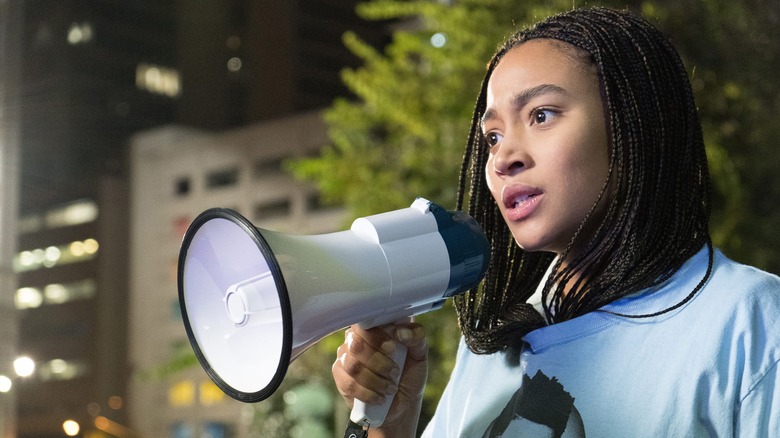 20th Century Fox
The series from Boat Rocker Studios will shoot in Toronto and Hamilton, Ontario, and is set to debut on Canada's Global Television network sometime in 2023. Casting for the series is said to be beginning soon. My fantasy casting is for Amandla Stenberg of "The Hunger Games" and "The Hate U Give," because I genuinely believe if given the right circumstances, they'd pull a Robyn Hood in real life. The plot centers on a fearless Robyn Loxley — who is a member of a masked hip-hop band called The Hood — from the Sherwood Towers neighborhood, a cluster of rental high-rises in a working-class corner of New Nottingham. Robyn takes a stand in a quest to fight injustice, hold corrupt people in power accountable, and uses the greed of others as a way to help the community.
As a lover of modern re-imaginings of classic tales ("Sydney White" 4 Ever), it sounds like Director X has quite the clever modernization on his hands. Given his close relationship with so many of hip-hop's greatest artists, we can assume that "Robyn Hood" will have an equally banging soundtrack, and hopefully some original music from The Hood. We'll keep our eyes peeled for updates on this project.