'Superfly' Review: A Great Cast Deserves Better Than This Entertaining But Extremely Flawed Remake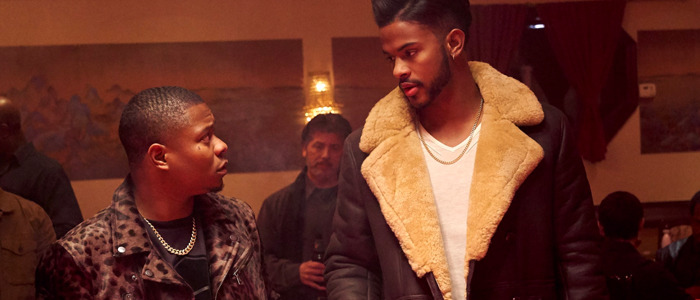 When Sony announced it was making a modern, Atlanta-set version of Super Fly (re-styling it as Superfly), it didn't come as a surprise. We're in the midst of a blaxploitation craze. Tons of film and television projects are in development based upon 1970s black action movies – films that were often criticized for their stereotypical portrayals of black people, but applauded for bringing stories centered on black people into the spotlight.
A new Shaft film starring Jessie T. Usher
. Underground co-creator Misha Green is developing a new Cleopatra Jones film at Warner Bros. Power creator Courtney Kemp was recently developing a reboot of Get Christie Love! starring Kylie Bunbury, and Hulu is reportedly working on a reboot of Foxy Brown starring Meagan Good.
Since the project was first announced, I was never completely against a Super Fly remake. If updated to modern times and made like a Power-esque crime drama, I always thought there could be a market for it. But just because I thought it could work doesn't mean we actually needed a remake.
For the most part, Superfly follows the original's plot. A pretty boy cocaine dealer named Youngblood Priest wants to get out of "the life," but hopes to make one last deal that will have him set for good. Popular music video director Director X (real name Julian Christian Lutz), who made his feature film directorial debut with 2015's Across the Line, is behind the film. Three of the hottest young black stars in Hollywood are in the: Trevor Jackson as Youngblood Priest, Jason Mitchell as Priest's right hand man Eddie, and Lex Scott Davis as Georgia, Priest's lover and one-third of their polygamous relationship. So how did it turn out?
A Well-Cast Remake That Doesn't Maximize Its Potential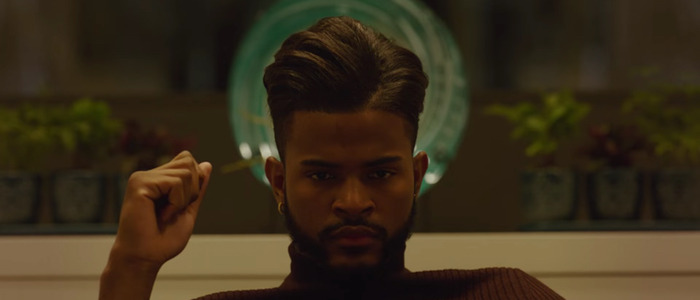 Somewhere inside of Superfly is an incredibly compelling story, but with the final version, we get a cheesy, campy, and even ridiculous remake that doesn't leave viewers with anything new. At the same time, though, the movie is entertaining and watchable aside from its obvious flaws.
As a film, Superfly doesn't take itself too seriously. From the moment Priest jumped on screen and put one of his lower-level dealers (Allen Maldonado) in his place by piercing words of gossip, I knew I'd have to look at the film as a satire — and I don't necessarily mean that in a bad way. The events that take place in this film are as far as from reality as they can be. We see Priest somehow follow his mentor and supplier (Michael K. Williams) to Mexico without being caught, he comes face-to-face with the Mexican drug cartel, infiltrates them with more gossip, blackmails the coke-snorting Atlanta mayor, and (spoiler alert) escapes to Montenegro. And those are just the main highlights!
The three key actors – Jackson, Mitchell, and Davis – are great here, and seem to even do more than what is asked of them. When Jackson was first cast, brows were raised. For one, actor Ron O'Neal, the original Youngblood Priest, was in his mid-30s when he played the role. Jackson is a mere 21 years old. The young actor, who is also an R&B singer coming off of a new album release, told
that he wanted to be a part of the film so much, he auditioned for it a second time after being told he was too young and didn't have a big enough name. "I auditioned twice, but I was told I was too young and I didn't have a big enough name. I was [later] invited to [producer] Joel Silver's house, and I was told I got the role," he said.
Any thoughts that Jackson wouldn't rise to the occasion should be dispelled. We already knew that he had the comedic chops (he stars alongside Yara Shahidi in the hit black-ish spinoff, grown-ish) and can bring the drama (he went toe-to-toe with Regina King in the second season of ABC's American Crime). This role brings out yet another side of Jackson as he utilizes an understated approach to bring the whispering, smooth, and conflicted dealer to life. In reality, it still probably would have made sense for the role to go to an actor that is a few years older, but again, we're not really dealing with that much reality in Superfly, so for these purposes, it works.
Meanwhile, this is also an unexpected role for Mitchell, who is coming off of Oscar- and Emmy-worthy performances both on television (The Chi) and in film (Mudbound). Here, he serves as the movie's primary comedic voice, a part in which he excels and displays a stark departure from most of his previous roles.
As for Davis, she is a surefire star waiting in the wings. She was set in a buzzed-about ABC magic drama pilot, For Love, which the network unfortunately passed on, but we'll next see her in Universal's The First Purge, which is due in theaters next month.
These Actors Deserved Better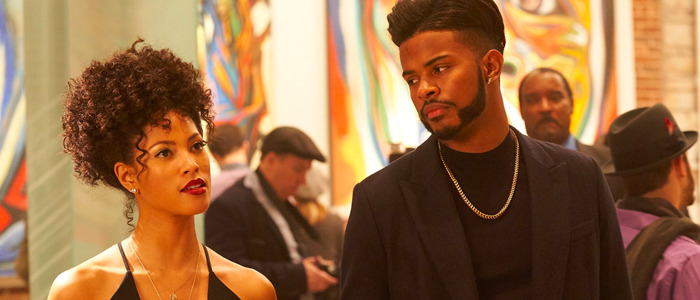 Jackson, Mitchell, Davis, and occasionally Michael K. Williams are often required to do the heavy lifting and are frequently paired with actors who do not have the same range. The only supporting players who showed a bit of promise were Terayle Hill (Star) as one of the members of Snow Patrol and Adryan Rae (Atlanta), but they don't last very long.
Also, Priest's ripped-from-Twitter, poly relationship is fit for 2018's trending topics, but only Jackson and Davis shine on screen in that trio. Davis' performance is so good it sometimes makes you forget the stereotypes and dated tropes placed upon women in the film. Once Upon a Time star Jennifer Morrison appears like you've never seen her before as a corrupt cop, which comes off as a bit goofy at first, but once you realize we are in a "trap-xploitation" wonderland and not aiming for reality, it perhaps makes a bit more sense. Even so, the multiple celebrity cameos that are inserted throughout the film, including Rick Ross, Zaytoven, Lecrae, and Big Boi, seem out of place.
Superfly is at its most entertaining when its three leads interact. In the film's laugh-worthy moments, there seems to be a buddy comedy element between Jackson and Mitchell that should have been amplified more. The actors deserve kudos for creating a convincing camaraderie and chemistry, despite the movie's uneven tone. Their work is so strong that the brutal slaughter of several members of a rival sect, orchestrated by Mitchell's Eddie, believably turns into a quasi-heartfelt moment of love and loyalty.
Davis is sorely underused, which is disappointing because the potential was there. Her character, Georgia, is an art dealer and pillar of the Atlanta community, used as a front for Priest's operations. How intriguing would it have been to have her closer to the center of the film, and in fact, be a drug kingpin herself and a rival to (or boss of) Jackson's Priest? What if she was the centerpiece of the three-person relationship? Now that is what a Superfly 2018 should have looked like.
Yes, many have criticized this film and even the original Super Fly for glorifying drugs and organized crime. Stereotypes are just as present here (possibly even more so) than the 1972 original: pretty much every black man who appears in the film is a drug dealer, and pretty much every black woman in the film is used as a prop to advance the story of the men. But again, the potential was there for something more: Cynthia (Andrea Londo) is a master markswoman, and Georgia is a college-educated businesswoman, but all of their talents and endeavors advance Priest's goals – even if those goals are theoretically supposed to help them all in the long run.
The movie even attempts to hit on racism and police brutality when one of Priest's dealers, Fat Freddie, is gunned down by the corrupt cops. These social commentaries ebb and flow in and out of Alex Tse's problematic script, and while they frankly don't matter in the grand scheme of things, it is still admittedly exciting to see Priest "take down the man."
One of the hottest stars in hip-hop right now, the Atlanta-bred Future, was selected to produce and curate the soundtrack. Anyone with even the slightest familiarity with the original Super Fly knows that the soundtrack was epic, and if you don't know or even like the original film, you have different knowledge and feelings about its music, which was produced by Curtis Mayfield. While it would be blasphemous to compare what Future has concocted to Mayfield's opus in any way, the Future-led set served its purpose. With the Atlanta backdrop and tracks derived from today's radio, it makes sense and fits in with the gloss and trappings of this stylish remake. In the context of Superfly, its a near-perfect soundtrack with nearly no misses.
Superfly is Glossy and Watchable, But Leaves No Impact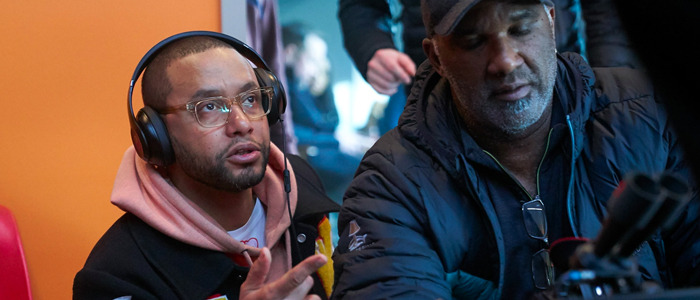 Director X is known for being a prolific director creating music videos for the likes of Jay-Z, Drake, Nicki Minaj, Rihanna, and more. Superfly makes sense as Director X's second flick: it's a glossy, fast-paced affair, clocking in at just under two hours. It literally moves like a long music video. The setting is moved from Harlem to the black millennial haven of Atlanta, Georgia, but with as much as the A-Town offers, the city is rarely put to use beyond a few nighttime cityscape shots. It doesn't come off as an Atlanta that enthralls moviegoers.
If only the glitz, glam, and trap sensibility of the remake could have fully updated the blaxploitation stereotypes of old. In 2018, an update for the film should have also considered the impact of their cocaine escapades on the community at large. Director X smartly let Jackson, Mitchell, and Davis take the wheel, leading to the super solid performances that give the film whatever amount of cred you're willing to give it. The end result is a pristinely-crafted remake with solid lead performances that is not hard to watch, but still could have been better. As aggravated and disappointed as I was through so many moments throughout the movie, I was perplexed and confused at the jubilation I felt once Priest, Georgia, and Eddie were able to be free. Superfly is an agreeable watch, but just prepare to be conflicted by the time you leave the theater.