Moon Knight: Release Date, Cast, And More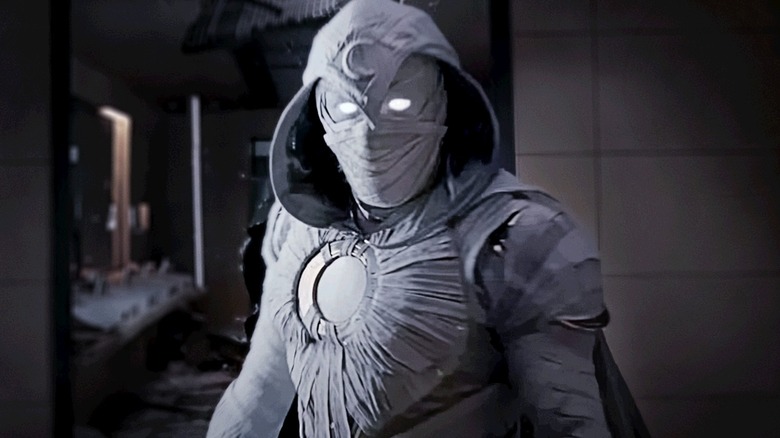 Marvel Studios
Face front, true believers. Marvel's "Moon Knight" is coming to Disney+, with Oscar Isaac in the titular role as a superhero who has dissociative identity disorder and can't tell the difference between his waking life and dreams. There's a moon good named Khonshu and some Egyptology involved, and Marvel Studios president Kevin Feige has compared "Moon Knight" to "Indiana Jones." Instead of a fedora hat and leather jacket, though, our hero will be wearing a white costume with a cape and a moon symbol on his chest. And instead of cracking a whip, he'll be cracking heads (since Moon Knight has a history of violence in Marvel Comics).
Here's everything we know about Marvel's upcoming "Moon Knight" TV series.
Moon Knight Release Date and Where You Can Watch It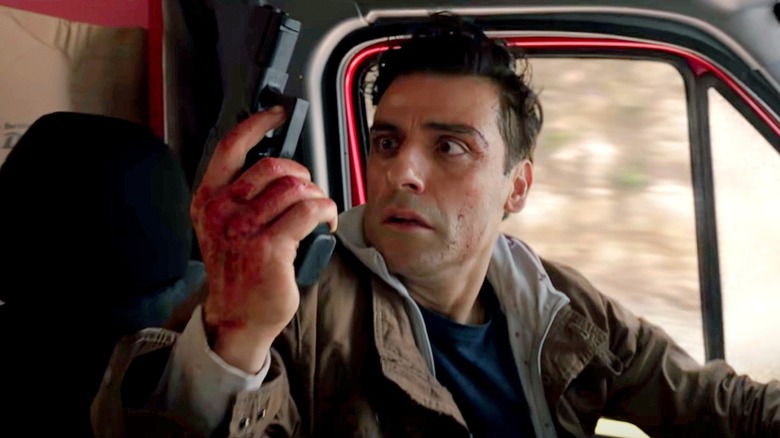 Marvel Studios
"Moon Knight" is coming to Disney+ on March 30, 2022, and it will be available to stream there exclusively. Marvel's most recent Disney+ series, "Hawkeye," and its first series, "WandaVision," both premiered their first two episodes on the same day. It's possible "Moon Knight" could go that route, though Marvel's other Disney+ shows to date — "The Falcon and the Winter Soldier," "Loki," and "What If...?" — have all followed a normal release pattern of one new episode per week.
If "Moon Knight" does release one episode per week, its finale will air on May 4 (aka Star Wars Day), since its first season is six episodes long. Disney hasn't announced the release date for any of its 2022 "Star Wars" shows yet, and the company may want to conclude "Moon Knight" by the end of April and launch a new "Star Wars" show on "Star Wars" Day in the first week of May. That's just speculation, however, and Marvel hasn't unveiled an official release schedule for "Moon Knight" yet.
Either way, "Moon Knight" should wrap up by May 4, 2022, at the latest.
What Is Moon Knight?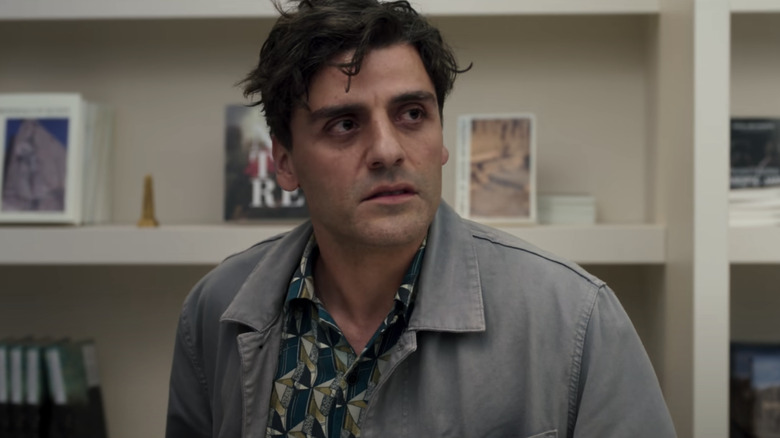 Marvel Studios
"Moon Knight" is a streaming television series, set in the Marvel Cinematic Universe. Feige has said that the show will be structured so that its six-episode first season can lead directly into a second and third season. This sets it apart from "WandaVision," for instance, which followed more of a miniseries model.
Feige has also confirmed that Moon Knight will appear in future MCU films — and there may already be some overlap, because Mark Ruffalo (the Incredible Hulk himself) was spotted visiting the "Moon Knight" set in Budapest and he has hinted that he will make an appearance on the show.
Moon Knight Showrunner and Crew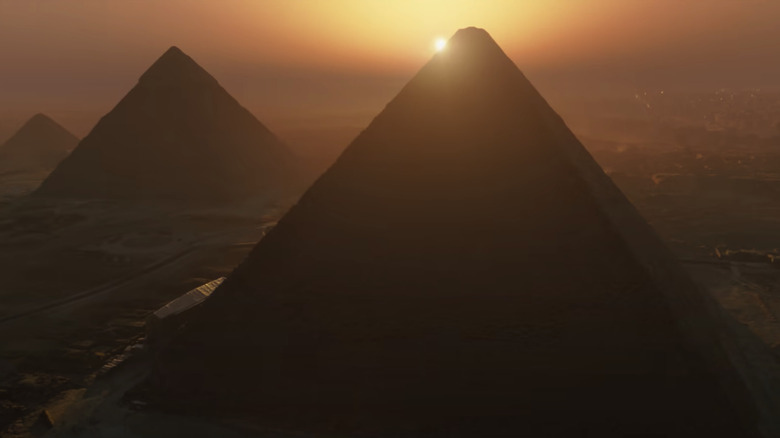 Marvel Studios
Jeremy Slater ("The Umbrella Academy") is acting as the showrunner for "Moon Knight." Egyptian director Mohammad Diab will helm four episodes of the show; he secured the gig by submitting a 200-page(!) pitch to Marvel. Justin Benson and Aaron Moorhead, the directing duo behind "The Endless" and "Synchronic," will helm the other two episodes.
Moon Knight Cast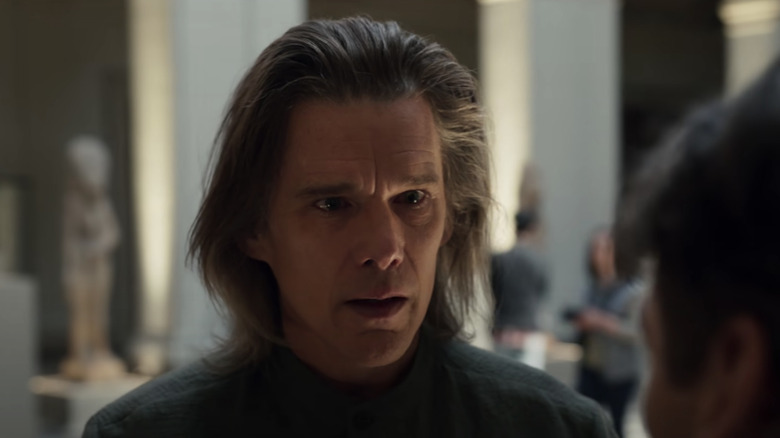 Marvel Studios
In addition to Oscar Isaac as Steven Grant / Marc Spector, "Moon Knight" stars Ethan Hawke, who is giving a rare villainous turn here — as he will, also, in upcoming horror movie "The Black Phone." Gaspard Ulliel (who sadly died this year following a skiing accident) will join them as Anton Mogart, aka Midnight Man. Lucy Thackeray is playing Grant's co-worker, Donna, and May Calamawy is set to play an unknown role.
As for Hawke, he is playing a bad guy inspired by cult leader David Koresh. The actor has praised his "Moon Knight" costar, saying that Isaac gives "an absolutely phenomenal performance" in the series — which means a lot considering that Hawke was initially reluctant about calling any superhero film "a great movie" (as opposed to just "a great superhero movie"). Isaac previously played another Marvel character with Egyptian ties: the titular, blue-faced villain in "Mighty Morphin Power Rangers" "X-Men: Apocalypse," but that movie was not well-received, so "Moon Knight" will offer him a shot at superhero redemption.
Moon Knight Trailer and Synopsis
Above, you can see the trailer for "Moon Knight." Here's the official synopsis for the series via Marvel.com:
Moon Knight follows Steven Grant, a mild-mannered gift-shop employee, who becomes plagued with blackouts and memories of another life. Steven discovers he has dissociative identity disorder and shares a body with mercenary Marc Spector. As Steven/Marc's enemies converge upon them, they must navigate their complex identities while thrust into a deadly mystery among the powerful gods of Egypt.