Which Suicide Squad Member Should James Gunn Spin Off Next, And Why Is It Ratcatcher?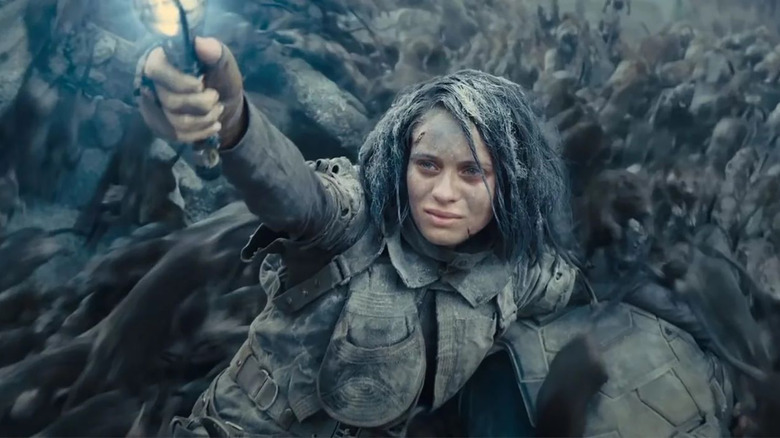 Warner Bros.
According to HBO Max, "Peacemaker" is currently the #1 show in the world, which means that series creator James Gunn is bound to be given more projects in the DCEU. On an episode of Deadline's Hero Nation podcast, Gunn said that he's potentially working on another "The Suicide Squad" spin-off, and hinted at the possibility of a "Peacemaker" season 2.
While Gunn was dodgy on specifics, there are several great characters from "The Suicide Squad" that could get the spin-off treatment. If there was one character who deserves her own story above the others, though, it's Ratcatcher 2, played by Daniela Melchior, who served as the heart and soul of the gloriously gory movie. Gunn already gave the worst "The Suicide Squad" character his own series, so why not give one to the movie's best characters her own too? 
Spoilers for "The Suicide Squad" ahead.
A World of Possibilities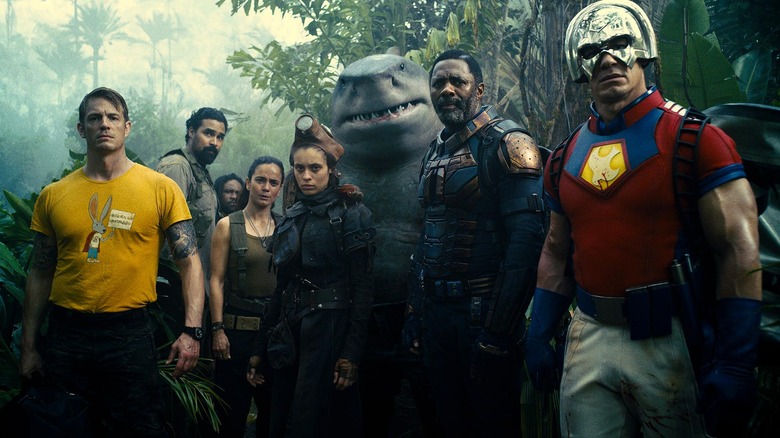 Warner Bros.
On the podcast, Gunn was scant on details, but he did share that the spin-off series would be different tonally from "Peacemaker":
"I can't say anything. It is connected to this universe, and I don't think it will be the same genre as 'Peacemaker,' it won't be as much a comedy as 'Peacemaker,' but it will be in the same universe."
While Idris Elba's Bloodsport and Margot Robbie's Harley Quinn both seem like logical choices for a spin-off based on popularity, both actors are probably much too busy to commit to a TV series. Unless the series is a prequel to the film, Joel Kinnaman's Rick Flag is also out, as is David Dastmalchian's Polka-Dot Man. We know that Nathan Fillion's The Detachable Kid somehow survived the assault on the beach, as did Weasel (Sean Gunn), but both of them seem pretty unlikely spin-off choices. I can't imagine a serious show about TDK, and a Weasel series would be the stuff of nightmares. (It would also probably be ridiculously expensive, given the amount of CGI they would have to do to create the creepy creature.) So who does that leave?
Steve Agee's John Economos and Jennifer Holland's Emilia Harcourt both have roles on "Peacemaker," though a spin-off about Harcourt doesn't seem entirely out of possibility. She's a fun character whose backstory has been left pretty vague, and the potential is there for her to become a superhero in her own right. More likely, though, are spin-offs about King Shark (Steve Agee/voiced by Sylvester Stallone) or Ratcatcher 2. Heck, maybe the two of them can team up!
The Adventures of Ratcatcher and Sebastian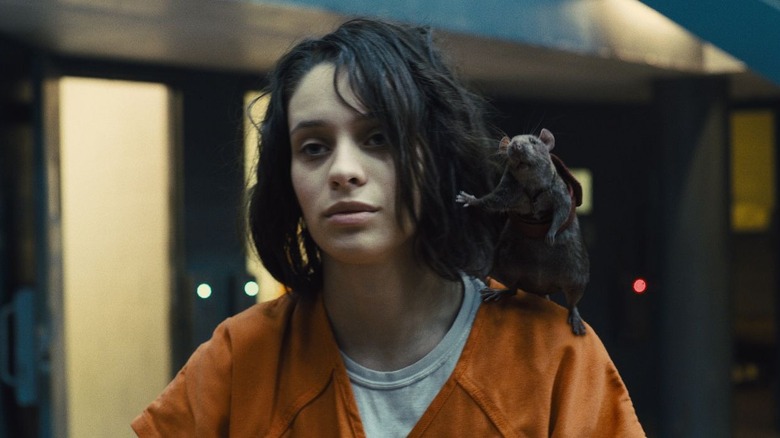 Warner Bros.
While a King Shark show sounds like a lot of fun, I'm not certain that he could carry a series all on his own. After all, dialogue would be a bit of a problem, and there's no guarantee that it wouldn't turn out just as funny as "Peacemaker." A Ratcatcher 2 show, however, has the potential to be something truly great. Melchior's performance is earnest and sweet, and her furry buddy Sebastian is one of the better animal sidekicks in a while, rivaling even Eagly. A show about Ratcatcher 2 could see her trying to figure out how to continue after the events of "The Suicide Squad." Is she back in Belle Reve? Did she get enough time taken off of her armed robbery charge to be released? If so, just imagine her returning to the big city and getting to know all of the rats there. There's a lot of neat stuff Gunn could do with the character, and it would be as different from "Peacemaker" as humanly possible, just by the nature of the characters. 
On "Peacemaker," John Cena's title character is on a path towards redemption. A series following Ratcatcher could be a path towards found family, healing the grief of her lost father, and finally standing on her own two feet (with the help of lots of little furry feet, of course). Whatever Gunn does, I'll be sure to check it out, but I really hope to see more Ratcatcher and Sebastian sometime soon.