Peter Dinklage Has Harsh Words For Disney's Live-Action Snow White Remake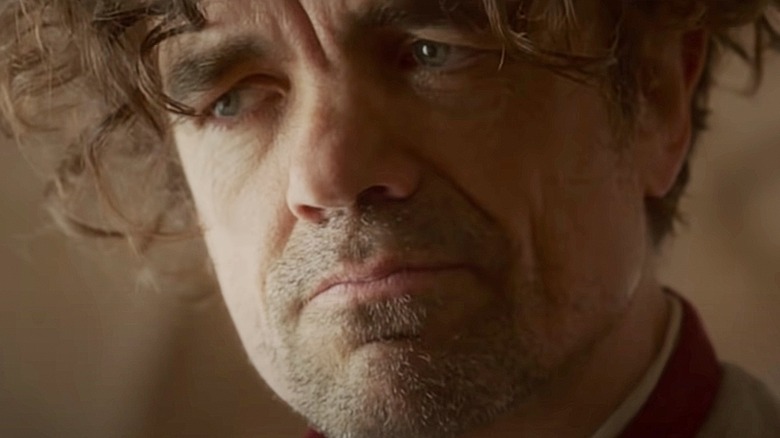 MGM
"Snow White and the Seven Dwarfs" marks its 85th anniversary this December, and if you haven't heard, it's one of the many animated movies that Disney is remaking (or has remade). The 1937 film, based on an even older fairy tale published by the Brothers Grimm in 1812, was the first feature-length animated film ever made. It's been 210 years since this tale was first told, and in that time, we've seen other stories that have upended old stereotypes and expanded on what the depiction of people with dwarfism can be.
On "Game of Thrones," Peter Dinklage led the way for the fantasy genre to move beyond battle axes and jewel mines. So it's unsurprising to hear that Dinklage is not exactly enamored of the idea of Disney sending its Seven Dwarfs back into the mines again.
While promoting the musical film "Cyrano," in which he stars, Dinklage recently appeared on the "WTF with Marc Maron" podcast (via The Wrap), and discussion came around to the live-action "Snow White." The film has cast Rachel Zegler (herself no stranger to musicals, having just starred in Steven Spielberg's "West Side Story" remake) as Snow White. Gal Gadot, in a departure from her Wonder Woman image, will play the Evil Queen. Dinklage commented:
"Literally no offense to anyone, but I was a little taken aback when they were very proud to cast a Latina actress as Snow White. You're still telling the story of 'Snow White and the Seven Dwarfs.' Take a step back and look at what you're doing there. It makes no sense to me."
"Have I done nothing to advance the cause?"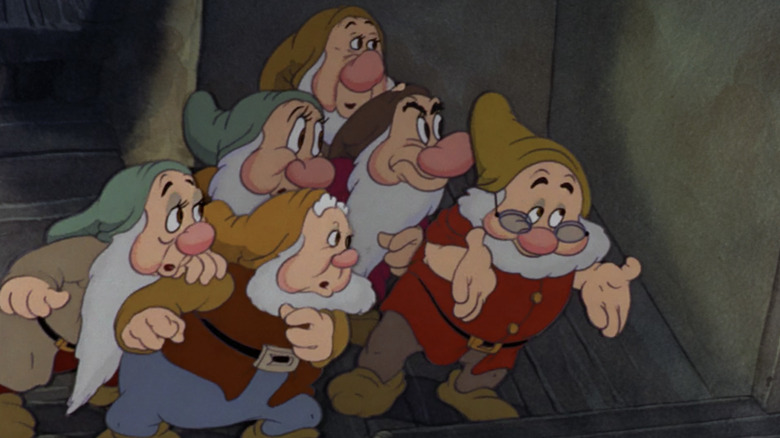 Disney
Dinklage continued:
"You're progressive in one way and you're still making that f***ing backwards story about seven dwarfs living in a cave together, what the f*** are you doing man? Have I done nothing to advance the cause from my soapbox? I guess I'm not loud enough."
Dinklage makes a good point here about the double standard that can arise when a studio driven by mercenary motives (commercial blockbusterism being Disney's) robs Peter to pay Paul in terms of being superficially enlightened or forward-thinking. In its own way, "Game of Thrones" is an example of that. It undoubtedly had its problems in other areas, like its depiction of sexual violence against women. Yet from its earliest episodes, the series was — as the title of one episode indicated — founded on the premise of "Cripples, Bastards, and Broken Things." It chose to kill off its ostensible white male protagonist and re-center the narrative on more marginalized figures, like Dinklage's Tyrion Lannister.
Dinklage has been able to parlay his success into other screen ventures like "Cyrano," and hopefully, he'll continue to pave the way for other actors with dwarfism to do things on onscreen that don't involve slinging pickaxes over their shoulders and whistling while they work. "Heigh-Ho?" Hell, no.