Everything We Know About The Live-Action Snow White Remake So Far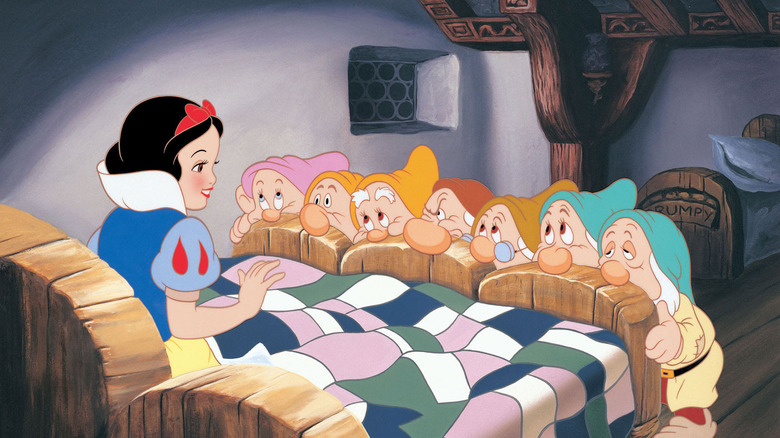 Walt Disney Productions
For over 25 years now, Disney has been steadily churning out live-action remakes of its classic back catalog, with patchy and often dispiriting results. 
I'm going to come right out and say it — I have hated every single one I've seen so far. It's not in some bitter "Disney ate my childhood" kind of way, because I wasn't a huge fan of Disney movies even as a kid, apart from "Pinocchio" and "Aladdin." It's because they're all so flat and soulless, and no amount of expensive CG can replicate the imagination and charm of the original animations.
The 18 films so far have included Ewan McGregor mooching around with an imaginary bear in "Christopher Robin," Will Smith attempting the impossible in trying to match Robin Williams' energy in "Aladdin," Johnny Depp's horribly mannered shtick as the Mad Hatter in two "Alice in Wonderland" films, and some rather mangy-looking CG animals in the most recent version of "The Jungle Book."
The latest Disney classic lined up to be stripped of all its charm and pumped full of wonky CG is "Snow White and the Seven Dwarfs," one of the most cherished titles from the studio's golden era. It was the studio's first animated feature film, and also the first full-length animated film to hit theatres, so it comes with bags of history and it's one that Disney will not want to screw up.
In fairness, "Snow White and the Seven Dwarves" is one Disney movie that could use an update. While the animation remains an absolute work of art and there are plenty of iconic moments, the simpering portrayal of Snow White is insufferably twee these days.
Despite my general aversion to live-action Disney remakes, I have to admit there are some reasons to be optimistic.
Who is onboard so far?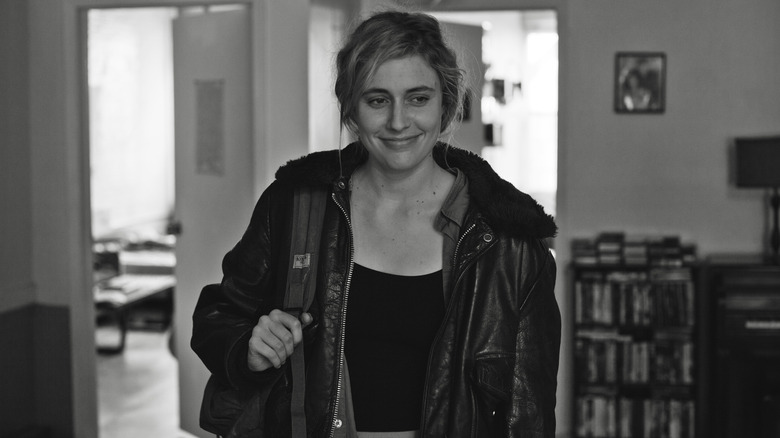 IFC Films
The choice of director will hardly get any pulses racing, but then who needs another stunt directing choice like Guy Ritchie for "Aladdin"? Marc Webb will take the director's chair, best known for his debut "500 Days of Summer" and "The Amazing Spider-Man" movies with Andrew Garfield.
More exciting is the recent news that Greta Gerwig is potentially onboard to write the script. This is encouraging because many of the remakes have been burdened by yawn-inducing writing, and she is almost certain to breathe a little bit of life into the project, especially after her Oscar nomination for Best Adapted Screenplay for "Little Women." The great thing about that movie was how she managed to make very familiar source material feel so fresh and modern, especially for a period piece.
An insider has reportedly said the story and songs will expand on the original, which may mean Gerwig delves more into the original fairytale. I'd say she is almost certain to do something with the more dated material, like the moment when Snow White is awoken by a kiss from a Prince. The scene was the center of a social media firestorm earlier in the year when a review of the Snow White ride at Disneyland suggested the kiss was inappropriate, given that Snow White is unconscious at the time and therefore couldn't consent. Predictably, there was a backlash about wokeism trying to "cancel" Snow White. It'll be interesting to see if, or how, Gerwig tweaks it should her connection to the project be confirmed.
The songs may also be in good hands with Benj Pasek and Justin Paul who have potentially joined the project. The multi-award-winning duo worked on "La La Land" and "The Greatest Showman" and collaborated with Alan Menken on two new songs for Ritchie's "Aladdin."
What about the cast?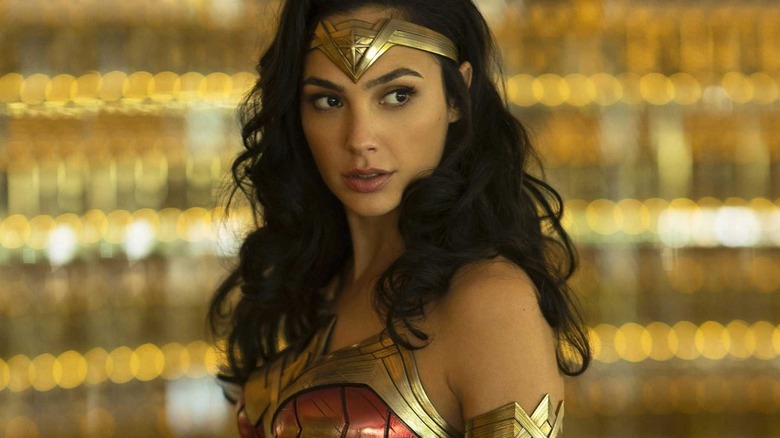 Warner Bros Pictures
The biggest news so far is that Gal Gadot is in final negotiations to play the Evil Queen. These famous villains have been catnip to Hollywood actresses since Disney started going live-action; we've had two entertaining versions of Cruella de Vil from Glenn Close and Emily Stone, a wicked stepmother from Cate Blanchett, and two Maleficent movies with Angelina Jolie. Gadot certainly looks the part and will be eyeing up another hit after the soul-deadening caper "Red Notice." 
Gadot found herself amid controversy last year when it was announced she would take the title role in "Cleopatra," and has been keeping herself busy starring in "Death on the Nile" and another Netflix joint, "Heart of Stone." She has yet to match her strong work in "Wonder Woman," and out of this bunch I'd say playing the Evil Queen is as good a chance as any.
Opposite Gadot we have Rachel Zegler, the 20-year-old who stars as Maria in Spielberg's "West Side Story" this Christmas. She was just 16 when she won the role over 30,000 other performers by sending videos of herself singing two of the musical's iconic songs. She will bring some nice diversity to the role, which will no doubt enrage certain sections of society, and should be more than capable of belting out the tunes.
There are no other casting rumors at the moment, but these early signs are faintly encouraging. Let's just hope Disney doesn't screw it up by doing something like casting Deep Roy as all seven of the dwarves.