Disney's Live-Action Snow White Has Found Its Gal ... Gadot, That Is, As The Evil Queen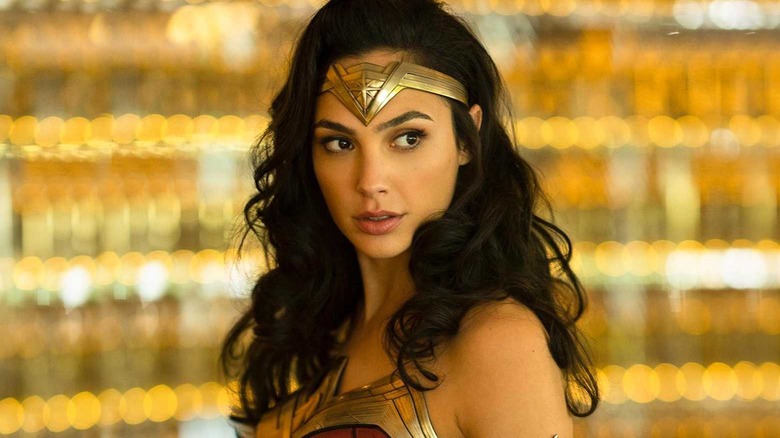 Warner Bros. Pictures
DC's very own Wonder Woman is breaking away from the realm of the good and diving into the role of one of the most famous villains of all time; the vain, conniving, and beyond fascinating Evil Queen. While her role in the upcoming live-action "Snow White and the Seven Dwarves" hasn't been completely locked down, The Hollywood Reporter states that she's in the final negotiation stage to don the gold crown and purple eyeshadow and complete her heel turn (I know Gadot is just playing a villain and not actually throwing herself into a pro-wrestling-esque evil lifestyle, but it's a fun idea).
We don't know a ton about the casting or the crew behind the live-action version, but what has been confirmed is that Rachel Zegler ("West Side Story") will be playing the titular Snow White, Marc Webb ("500 Days of Summer") is directing, and Benj Pasek and Justin Paul ("La La Land," "The Greatest Showman") will be writing some sweet new tunes. We still don't know if there will be any major deviations from the original Disney plot, which features that infamous "Mirror, mirror on the wall, who's the fairest of them all?" bit, but we're guessing at the very least those lines will make it in. 
I'm also gunning for the old-school Disney cartoon poison apple because man does that design still look cool.
Mirror, Mirror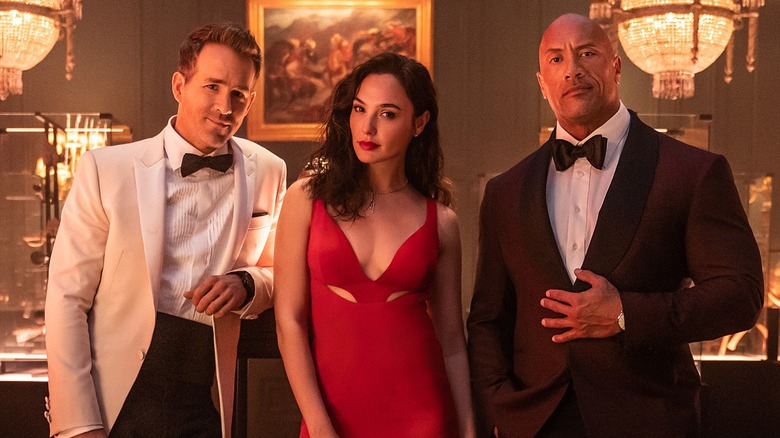 Netflix
If you're like me and your brain is still booting up and you're thinking, "Hasn't there already been a 'Snow White' remake? Haven't I seen this movie before?" Don't worry, you're not losing it, you're just thinking of "Snow White and the Huntsman" and its sequel, which didn't involve any musical numbers, but did have that adult Disney vibe and Charlize Theron as the Evil Queen stand in which was kind of excellent casting. I have a feeling this version will involve slightly fewer action scenes (and obviously much more singing).
But back to Gadot. Between her return to DC with "Wonder Woman: 1984" and her upcoming Netflix film, "Red Notice," she's certainly keeping busy and reeling in some varied big-name projects. It'll be interesting to see her fully dive into the role of a baddie, especially considering that past Disney remakes have cast some pretty established actresses as their villains, like Angelina Jolie in "Maleficent" or Cate Blanchett in "Cinderella."
Stay tuned as more details become available.