Lucasfilm Lost Children Of Blood And Bone When It Let The Rights Lapse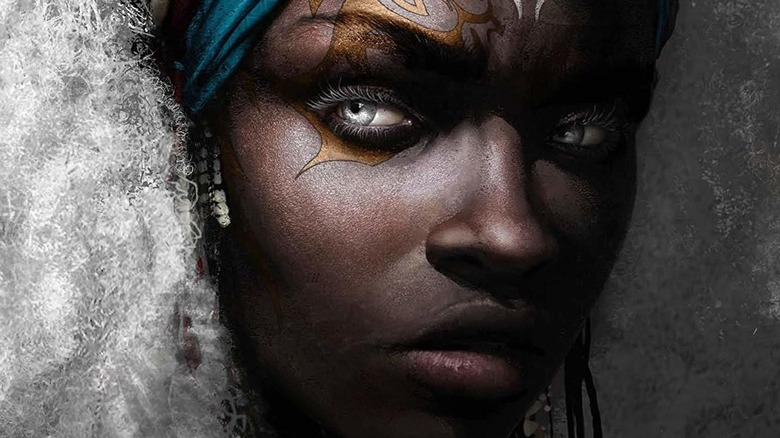 Henry Holt Books for Young Readers
For most moviegoers, Lucasfilm is synonymous with "Star Wars" and "Indiana Jones," but over the years, the studio has also branched out and produced other projects not related to those two giant IPs. One such project that it had in development was an adaptation of Tomi Adeyemi's YA fantasy novel, "Children of Blood and Bone," but according to The Hollywood Reporter, Lucasfilm let the movie rights lapse and that is what enabled Paramount to pick them up.
What makes this news interesting is that "Children of Blood and Bone" sparked an intense bidding war, with Universal, Amazon, and Netflix all vying for the property before it landed at Paramount. It seems like Lucasfilm was sitting on a goldmine but it didn't know what to do with it, and was too preoccupied with the 10+ "Star Wars" shows it already has in development.
Adeyemi's bestselling book, which draws from Nigerian culture, is the first in a planned trilogy that is set to conclude next year. It had originally set up shop as a film adaptation at Fox 2000 before Disney made its landmark acquisition of 21st Century Fox and its divisions. Disney eventually shut down Fox 2000, with last year's Amy Adams-led Netflix film "The Woman in the Window" being the imprint's final release.
Acting Lucasfilm chief Kathleen Kennedy reportedly took a liking, however, to "Children of Blood and Bone," and Rick Famuyiwa (who directed two episodes of "The Mandalorian") was attached to it. For a while, it looked like this was going to be one of the few Fox 2000 projects to survive the transition, and the first non-"Star Wars" or "Indiana Jones" project that Lucasfilm would produce for Disney.
Paramount Will Give Tomi Adeyemi More Creative Control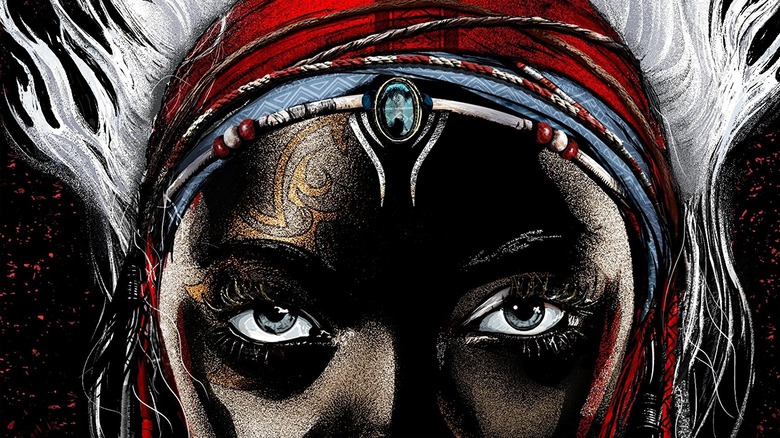 Henry Holt Books for Young Readers
THR reports that Adeyemi was pushing for more creative control of the film adaptation of her book, and with Paramount, she's got it. She will write the script and the film will have an exclusive theatrical release.
Lucasfilm, meanwhile, will remain firmly focused on all things "Star Wars," though it does have "Indiana Jones 5" coming, as well as a Disney+ "Willow" sequel series. It's a bit disappointing to hear that the studio is so wrapped up in its existing franchises to the exclusion of all else, but that's the way the cookie crumbles in Hollywood these days.
Given that the "Children of Blood and Bone" movie has been in development since 2017, you can't really blame Adeyemi for wanting Lucasfilm — or someone — to get their act together and get this project off the ground sooner rather than later. Here's the synopsis for "Children of Blood and Bone:"
Zélie Adebola remembers when the soil of Orïsha hummed with magic. Burners ignited flames, Tiders beckoned waves, and Zélie's Reaper mother summoned forth souls. But everything changed the night magic disappeared. Under the orders of a ruthless king, maji were killed, leaving Zélie without a mother and her people without hope. Now Zélie has one chance to bring back magic and strike against the monarchy. With the help of a rogue princess, Zélie must outwit and outrun the crown prince, who is hell-bent on eradicating magic for good. Danger lurks in Orïsha, where snow leoponaires prowl and vengeful spirits wait in the waters. Yet the greatest danger may be Zélie herself as she struggles to control her powers and her growing feelings for an enemy.