Indiana Jones 5: Release Date, Cast, And More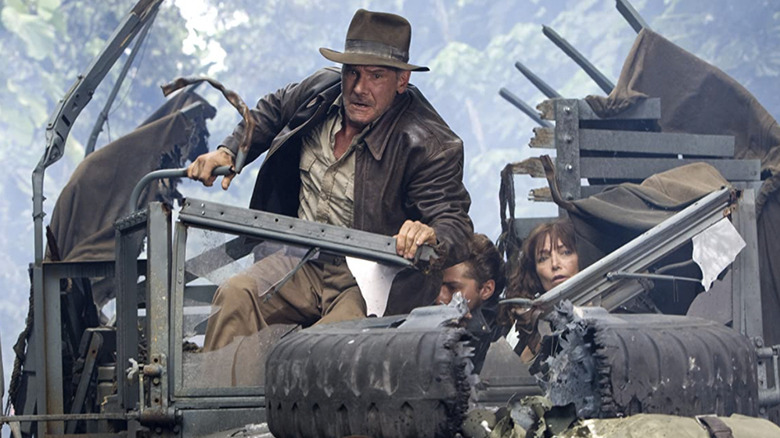 Paramount
(Welcome to ...And More, our no-frills, zero B.S. guide to when and where you can watch upcoming movies and shows, and everything else you could possibly stand to know.)
If adventure has a name, it must be Indiana Jones. And if Indiana Jones appears in a fifth movie, it must be called "Indiana Jones 5." OK, OK, you got me: the fifth film will almost certainly get a subtitle that follows the traditional "Indiana Jones and the [Insert Noun Here]" naming convention. As of this writing, though, the film is still being referred to as "Indiana Jones 5." Let's break down what we know about the sequel so far.
Indiana Jones 5 Release Date and Where You Can Watch It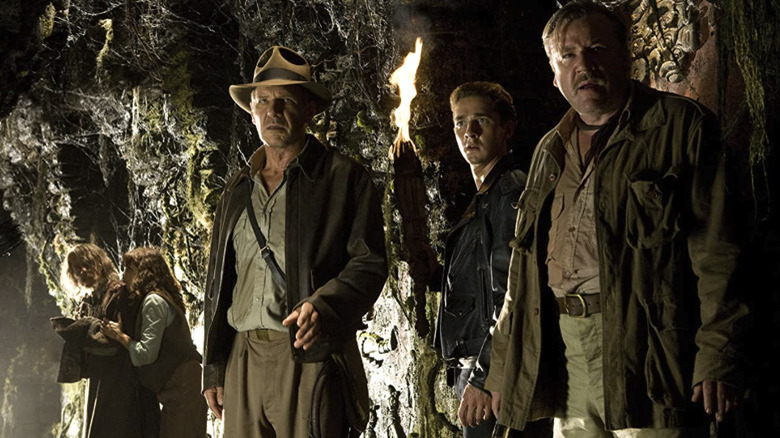 Paramount
"Indiana Jones 5" is currently slated to hit theaters on June 30, 2023. Disney, which purchased "Indy" producer Lucasfilm in 2012, will be releasing the new sequel. In the coronavirus era, the studio has made some of its top-tier new movies available on Disney+ for free (see: Pixar's "Soul"), but seems to have settled into a pattern of releasing movies exclusively in theaters for a 45-day window before making them available on video on demand. I suspect they'll continue that pattern into next year, but things are still very much up in the air, so we're in "wait and see" mode for now.
What is Indiana Jones 5?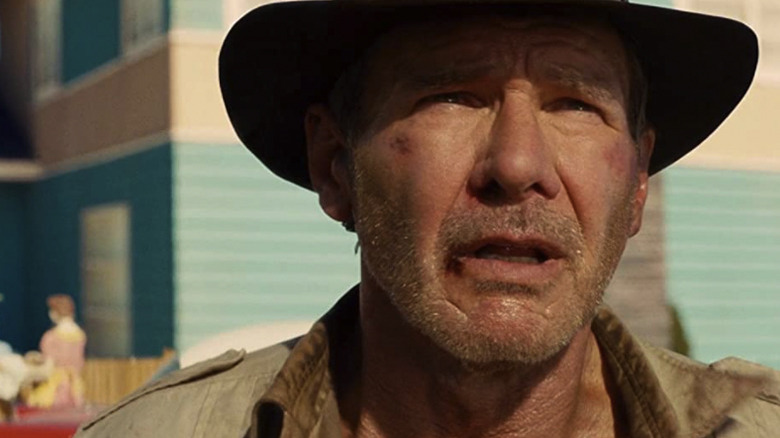 Paramount
The fifth cinematic entry in the beloved action-adventure franchise, this movie will continue the adventures of archeologist and world traveller Indiana Jones. Previous expeditions have seen him locate the Ark of the Covenant, the Sankara Stones, the Holy Grail, and the Crystal Skull of Akator, so it's reasonable to assume he'll be after a MacGuffin of equal religious or cultural value in this one. Plot details are still very thin, but we know it will involve a digitally de-aged version of Indiana Jones and at least part of the film will be set against the backdrop of a New York City parade held for the returning astronauts of the Apollo 11 moon landing mission.
Notably, this will be the last movie that will star the lead actor who has been playing this character since the 1980s and made this character a cinematic icon. There have been rumors and speculation about what exactly Lucasfilm will do to continue this franchise after this film comes out. Last December, Lucasfilm president Kathleen Kennedy said this would be the "final installment" of the franchise, but former Disney CEO Bob Iger has said "a reboot of some sort" has been discussed as a probable option for what might happen next.
Indiana Jones 5 Director, Writer, and More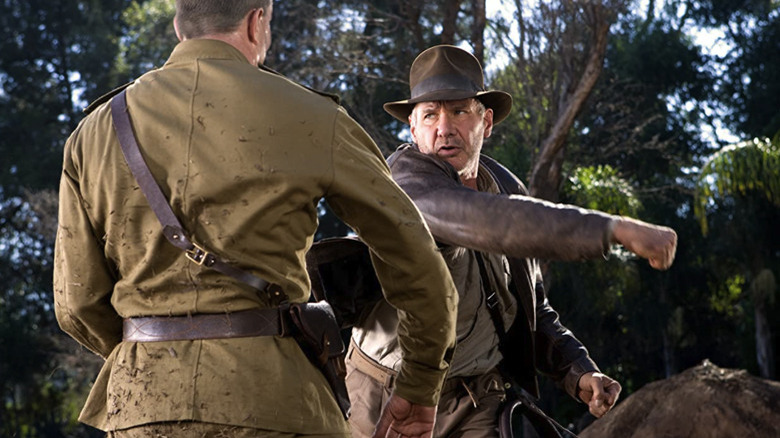 Paramount
While Steven Spielberg has directed every "Indiana Jones" entry thus far, this will be the first film in the franchise that does not feature Spielberg sitting in the director's chair. Instead, James Mangold ("Ford vs. Ferrari," "Logan") will be at the helm – and as great a filmmaker as Mangold is, there's something incredibly odd about Spielberg not directing an Indiana Jones film. After all, it was Spielberg and his buddy George Lucas who cooked up the idea for this franchise in the first place. But Spielberg will be aboard as an executive producer this time, so it's not like he's walking away entirely.
Several writers worked on earlier drafts of this story, but Mangold ended up co-writing the script with Jez and John-Henry Butterworth ("Edge of Tomorrow"). Legendary composer John Williams is returning to provide the score, and Phedon Papamichael ("The Descendants," "3:10 to Yuma") will serve as the cinematographer. Frank Marshall, Kathleen Kennedy, and Simon Emanuel will produce.
Indiana Jones 5 Cast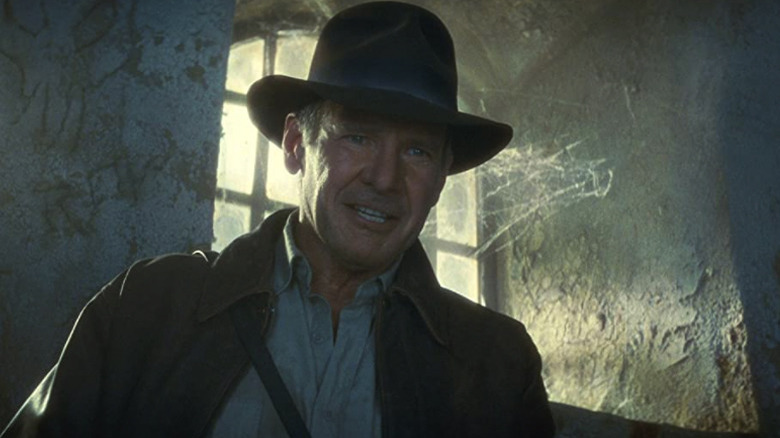 Paramount
Harrison Ford is returning for one last hurrah as Dr. Henry "Indiana" Jones Jr., and he'll be joined by several newcomers to the franchise, including Mads Mikkelsen ("Casino Royale"), Phoebe Waller-Bridge ("Fleabag"), Thomas Kretschmann ("Avengers: Age of Ultron"), Boyd Holbrook ("Logan"), Shaunette Renée Wilson ("The Resident"), Toby Jones ("Captain America: The First Avenger"), and Antonio Banderas ("The Mask of Zorro").