Indiana Jones And The Dial Of Destiny: Release Date, Cast, And More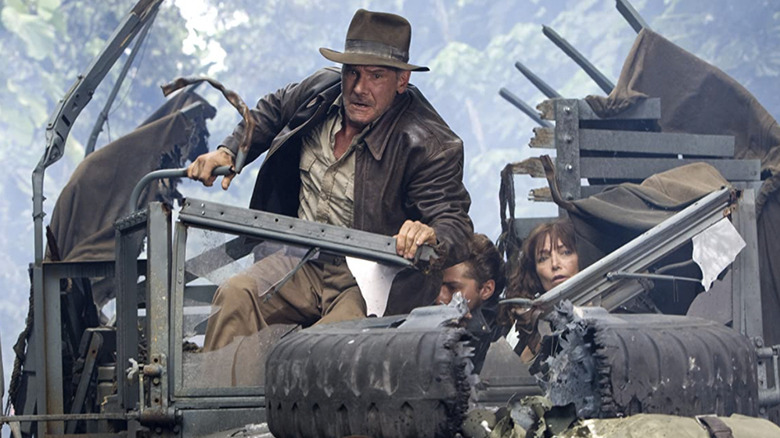 Paramount
(Welcome to ...And More, our no-frills, zero B.S. guide to when and where you can watch upcoming movies and shows, and everything else you could possibly stand to know.)
If adventure has a name, it must be Indiana Jones. And if Indiana Jones appears in a fifth movie, it must be called "Indiana Jones 5." OK, OK, you got me: That's just how some folks will likely refer to the movie in shorthand, but the film did recently acquire a subtitle that follows the traditional "Indiana Jones and the [Insert Noun Here]" naming convention. It's officially called "Indiana Jones and the Dial of Destiny." Questionable title, IMO, but let's hope the movie itself ends up outshining it in every possible way. Here's what we know about the sequel so far.
Indiana Jones and the Dial of Destiny Release Date and where you can watch it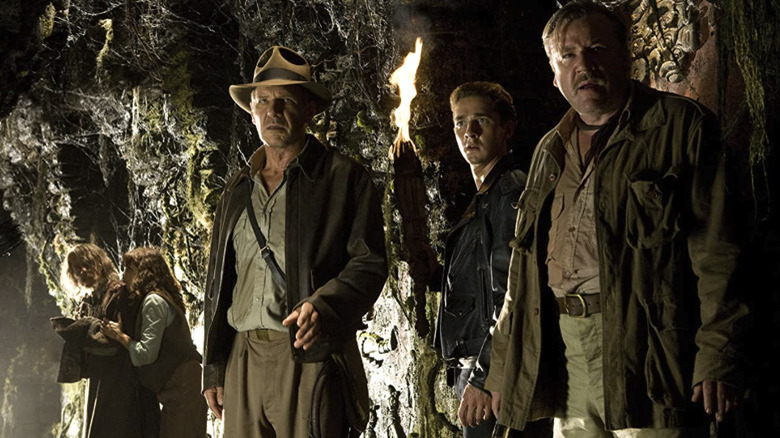 Paramount
"Indiana Jones and the Dial of Destiny" is currently slated to hit theaters on June 30, 2023. Disney, which purchased "Indy" producer Lucasfilm in 2012, will be releasing the new sequel. At the height of the pandemic, the studio made some of its top-tier new movies available on Disney+ for free (see: Pixar's "Soul"), but Disney has since moved back toward exclusive theatrical releases for many of its biggest tentpoles. So if you want to spin "The Dial of Destiny" on opening day, you'll have to do it in a movie theater.
What is Indiana Jones and the Dial of Destiny?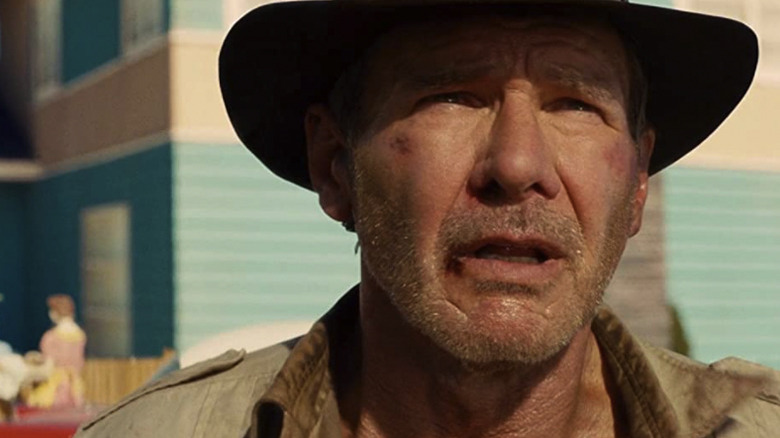 Paramount
The fifth cinematic entry in the beloved action-adventure franchise, this movie will continue the adventures of archeologist and world traveler Indiana Jones. Previous expeditions have seen him locate the Ark of the Covenant, the Sankara Stones, the Holy Grail, and the Crystal Skull of Akator, so it's reasonable to assume he'll be after a MacGuffin of equal religious or cultural value in this one. Even though we've seen multiple looks at the film by now, official details are still very thin, but we know the film is at least partially set during the Space Race and that Indy will once again be facing off against a Nazi villain, bringing the franchise back to its roots. (Sorry, "Temple of Doom" lovers, but these movies have always been at their best when Indy goes head to head against the Nazis.) Since ex-Nazis were involved in elevating the U.S. space program, it seems like there's plenty of material to mine for more pulpy adventure with the world's favorite archeology professor.
Notably, this will be the last movie that will star the lead actor who has been playing this character since the 1980s and made this character a cinematic icon. There have been rumors and speculation about what exactly Lucasfilm will do to continue this franchise after this film comes out. In December 2020, Lucasfilm president Kathleen Kennedy said this would be the "final installment" of the franchise, and Disney CEO Bob Iger has said "a reboot of some sort" has been discussed as a probable option for what might happen next.
When does Indiana Jones and the Dial of Destiny take place?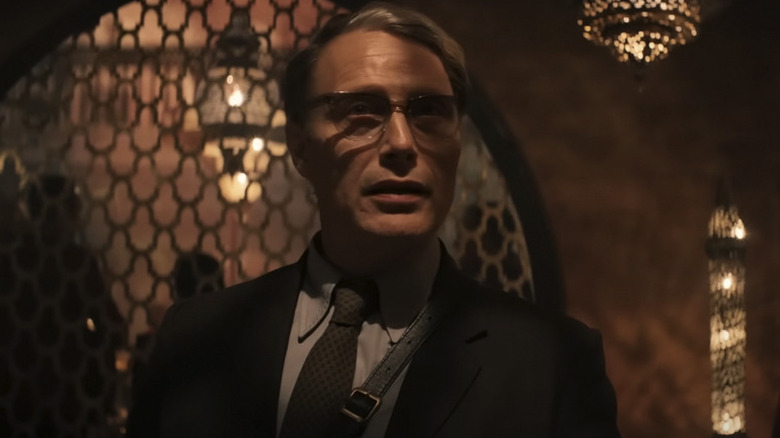 Disney
We've known for a long while that a segment of this film will be set against the backdrop of a New York City parade held for the returning astronauts of the Apollo 11 moon landing mission, placing the setting in 1969, about twelve years after the events of "Kingdom of the Crystal Skull." But as the trailers revealed, "Dial of Destiny" will also prominently feature flashbacks, meaning the movie will showcase classic Indy action taking place across multiple decades, from riding horses through the crowded streets of NYC to riding atop trains in the World War II era. 
Yo, Indy — you're supposed to be inside the train car, not on top of it! I guess there's precedent for this, though: When River Phoenix portrayed young Indy in the prologue of "The Last Crusade," the character also ended up on top of a train for a memorable action set piece.
Watch the trailer for Indiana Jones and the Dial of Destiny
The full-length trailer for "Indiana Jones and the Dial of Destiny" was unveiled on December 1, 2022, whisking us back into the milieu of one of the greatest cinematic heroes the world has ever known. On February 12, 2023, Disney and Lucasfilm released a "Big Game" spot that debuted during this year's Super Bowl, which contained some more never-before-seen footage. Check that out below:
Indiana Jones and the Dial of Destiny's rating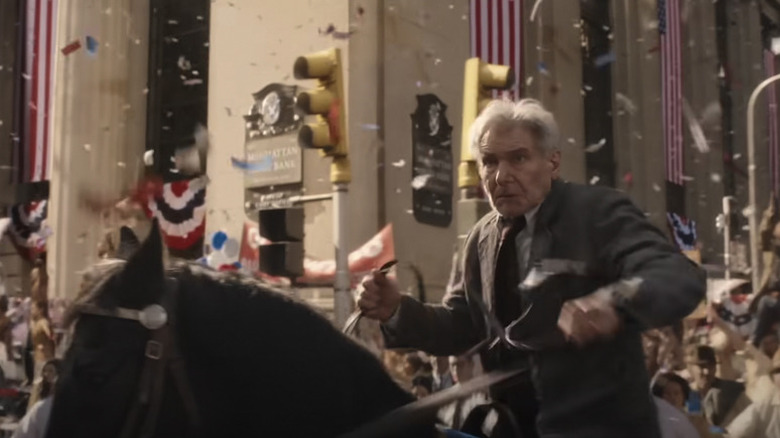 Lucasfilm
As of this writing, "Indiana Jones and the Dial of Destiny" does not have an official rating from the Motion Picture Association, the mysterious voting body that crafts ratings for films released in the United States. But if history is any indication, the film will be rated PG-13.
Both "Raiders of the Lost Ark" and "Indiana Jones and the Temple of Doom" received a PG rating when they came out back in 1981 and 1984, respectively, but that's because the PG-13 rating did not exist at that time. In fact, director Steven Spielberg was actually one of the early advocates that there should be a new rating between PG and R, spurred on by audience responses to the level of intensity in "Temple of Doom" and "Gremlins," which Spielberg executive produced. Since then, the latest Indy movies — "The Last Crusade" and "Kingdom of the Crystal Skull" — both received the PG-13 rating, and we have no doubt "Dial of Destiny" will soon join that club as well.
Technology was used to make Harrison Ford look younger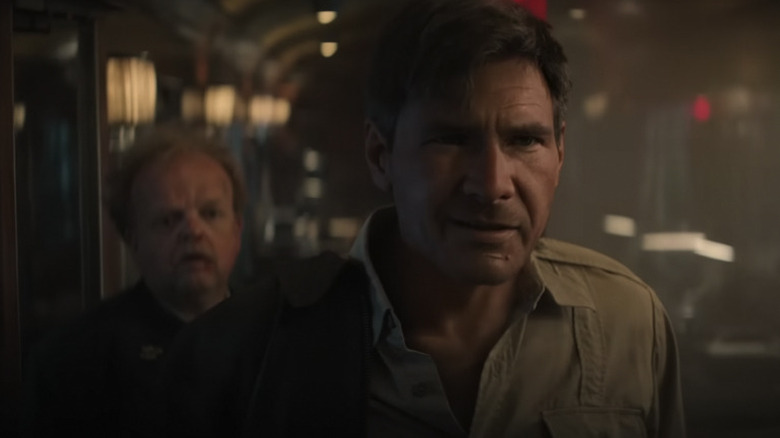 Disney
As you can see from the image above, "Dial of Destiny" is using artificial intelligence technology combined with the artistry of some talented visual effects folks to create a younger version of Harrison Ford. "That is my actual face at that age. They have this artificial intelligence program that can go through every foot of film that Lucasfilm owns," Ford explained to Stephen Colbert during an appearance on "The Late Show." He continued: "Because I did a bunch of movies for them, they have all this footage, including film that wasn't printed. Stock. So they can mine it from where the light is coming from, from the expression. I don't know how they do it. But that's my actual face, and then I say the words ... it's fantastic." 
That's movie magic, folks! Pure, somewhat terrifying, we're-fully-on-the-path-to-Skynet-becoming-real, the-entire-industry-is-going-to-be-very-different-in-10-years movie magic!
Indiana Jones and the Dial of Destiny director, writer, and more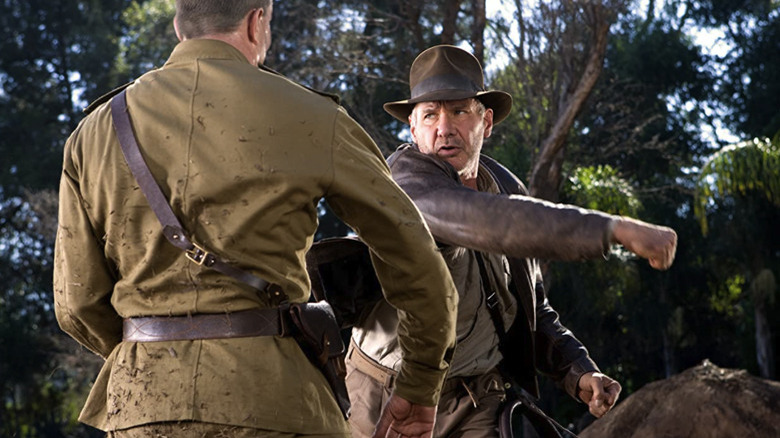 Paramount
While Steven Spielberg has directed every "Indiana Jones" entry thus far, this will be the first film in the franchise that does not feature Spielberg sitting in the director's chair. Instead, James Mangold ("Ford vs. Ferrari," "Logan") will be at the helm — and as great a filmmaker as Mangold is, there's something incredibly odd about Spielberg not directing an Indiana Jones film. After all, it was Spielberg and his buddy George Lucas who cooked up the idea for this franchise in the first place. But Spielberg will be aboard as an executive producer this time, so it's not like he's walking away entirely.
Several writers worked on earlier drafts of this story, but Mangold ended up co-writing the script with Jez and John-Henry Butterworth ("Edge of Tomorrow"). Legendary composer John Williams is returning to provide the score, and Phedon Papamichael ("The Descendants," "3:10 to Yuma") will serve as the cinematographer. Frank Marshall, Kathleen Kennedy, and Simon Emanuel will produce.
Indiana Jones and the Dial of Destiny cast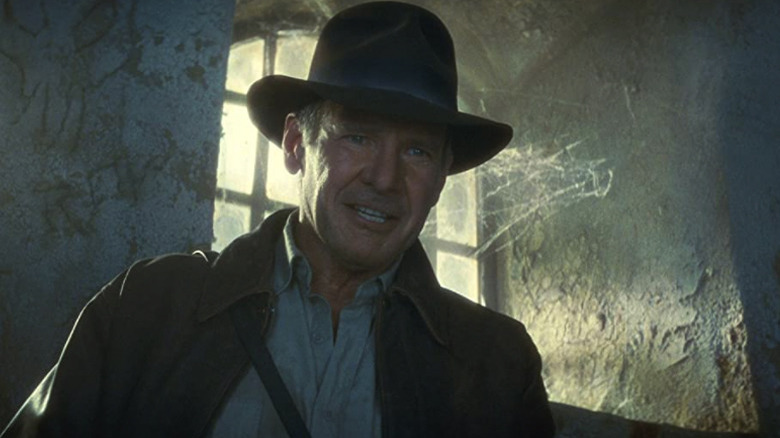 Paramount
Harrison Ford is returning for one last hurrah as Dr. Henry "Indiana" Jones Jr., and he'll be joined by John Rhys-Davies, who reprises his role as Indy's old pal Sallah from "Raiders of the Lost Ark" and "The Last Crusade." 
There are also several newcomers to the franchise who will be getting in on the action, including Phoebe Waller-Bridge ("Fleabag") as Helena Shaw, Indy's goddaughter; Mads Mikkelsen ("Casino Royale") as Jürgen Voller, a former (?) Nazi who is now a key player in the space race; Boyd Holbrook ("Logan") as Klaber, Voller's right-hand man; Thomas Kretschmann ("Avengers: Age of Ultron") as a Nazi named Weber who encountered Indy back in 1944; Shaunette Renée Wilson ("The Resident") as Mason, an undercover U.S. government agent; Toby Jones ("Captain America: The First Avenger") as Basil, a colleague of Jones' back in the '40s; and Antonio Banderas ("The Mask of Zorro") as Renaldo, an old friend of Jones'.
Where to watch previous Indiana Jones movies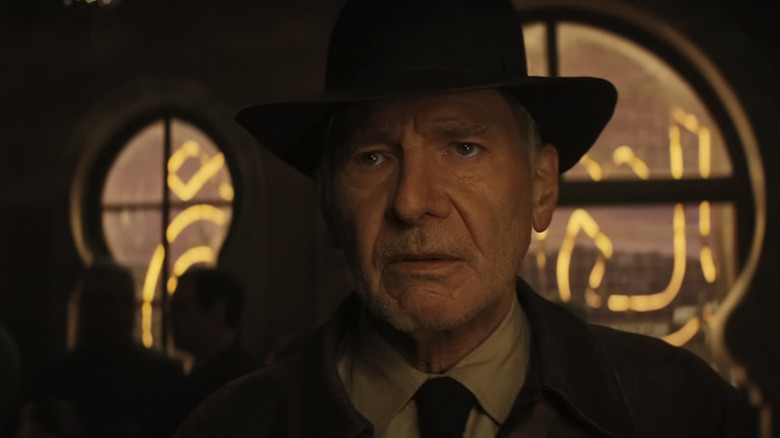 Lucasfilm
If you'd like to refresh your memory about Indy's previous adventures, you can currently catch all four movies — "Raiders of the Lost Ark," "Indiana Jones and the Temple of Doom," "Indiana Jones and the Last Crusade," and "Indiana Jones and the Kingdom of the Crystal Skull" — streaming on Prime Video and Paramount+.
If you'd like to check out the 1992-1993 TV series "The Young Indiana Jones Chronicles," which featured one appearance by Harrison Ford but which largely starred Sean Patrick Flanery and Corey Carrier as younger versions of the character, you can buy the whole season on Prime Video, Vudu, or Google Play.