The Best TV And Movies Coming To Disney+ And Hulu In February 2022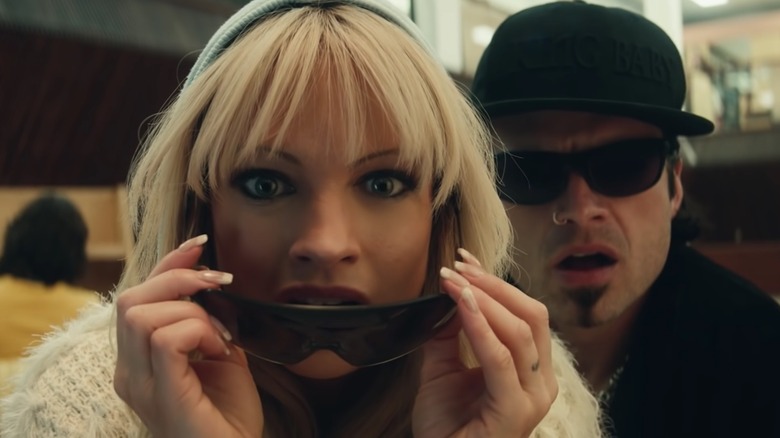 Hulu
February is the month of love. As you carve out your Valentine's Day plans, the old reliable date idea of dinner and a movie has to cross your mind. And though the thought of another pandemic-era holiday may loom in the back of your head, Disney+ and Hulu make it easier than ever to have a great movie night at home.
Thanks to the House of Mouse streamers, there will be a ton of films and TV shows to watch next month. For example, you might choose a rom-com like "Never Been Kissed." Or you could take in a recent box office draw like "Free Guy" or "The King's Man," especially if you missed it at the theater. And if you're looking for a heavy-hitting franchise, you could binge "The Book of Boba Fett" or the Caped Crusader's early cinematic appearances ("Batman," "Batman Returns," "Batman & Robin," and "Batman Forever"). But that's just the tip of the iceberg. 
Here are a few more movies and shows for you to check out in February.
Almost Famous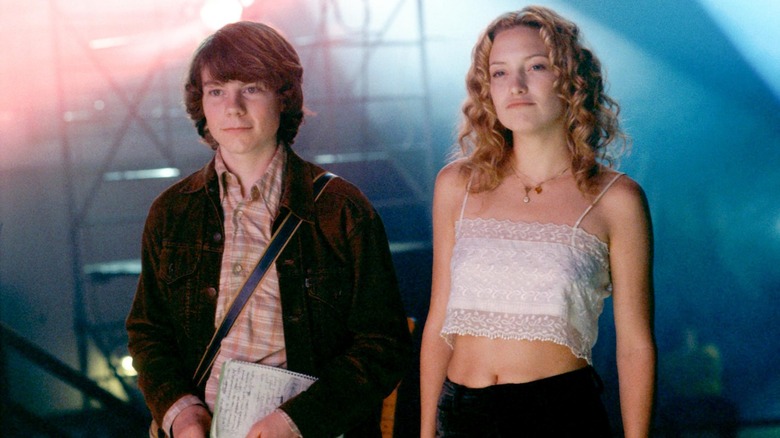 Dreamworks Pictures
The 2000 semi-autobiographical coming-of-age story written and directed by Cameron Crowe follows teenage journalist William Miller as he goes on tour with an up-and-coming band in order to get his first story published in Rolling Stone. "Almost Famous" racked up a number of awards and tons of critical acclaim. It also happens to be one of my all-time favorite movies and was instrumental in my decision to become an entertainment journalist. You can find it on Hulu on February 1.
Nightmare Alley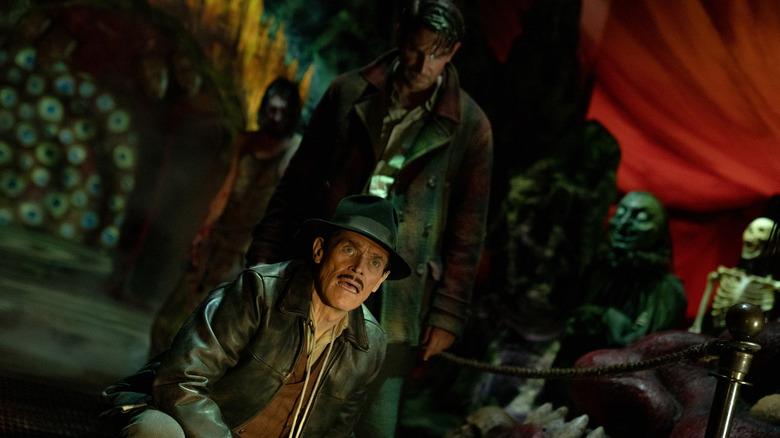 Searchlight Pictures
Guillermo Del Toro's latest film, "Nightmare Alley," swaps out fantastical monsters for dangerous creatures that are found in the real world. Based on the 1946 novel by William Lindsey Gresham, this movie follows Bradley Cooper's charismatic conman, Stan Carlisle, as he joins the circus to scam a dangerous tycoon. But he's definitely bitten off more than he can chew and we're along for the hauntingly beautiful ride. It's coming to Hulu on February 1. 
That Thing You Do!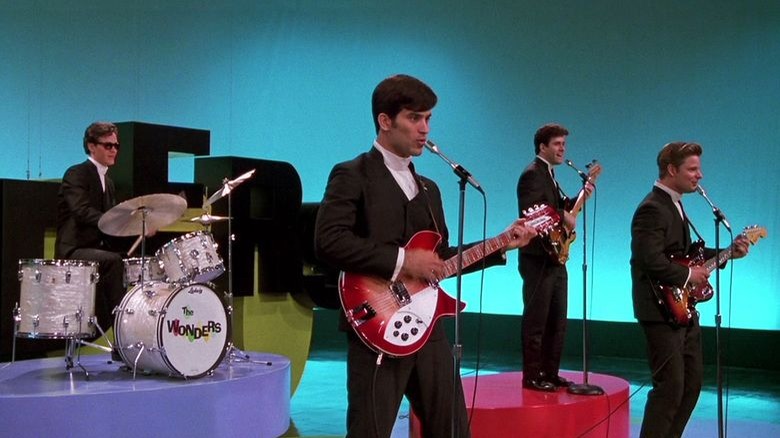 Twentieth Century Fox
Probably one of the best musical movies ever made (at least in this humble reporter's opinion), "That Thing You Do!" recounts the rise and fall of a one-hit-wonder pop act. Not only does Tom Hanks deliver a delightfully memorable story filled with charming characters in his directorial debut, but the soundtrack is absolutely top tier and filled with hits. Or as the kids would say, "bangers." Bob along to the Oneders on Hulu February 1.
Pam & Tommy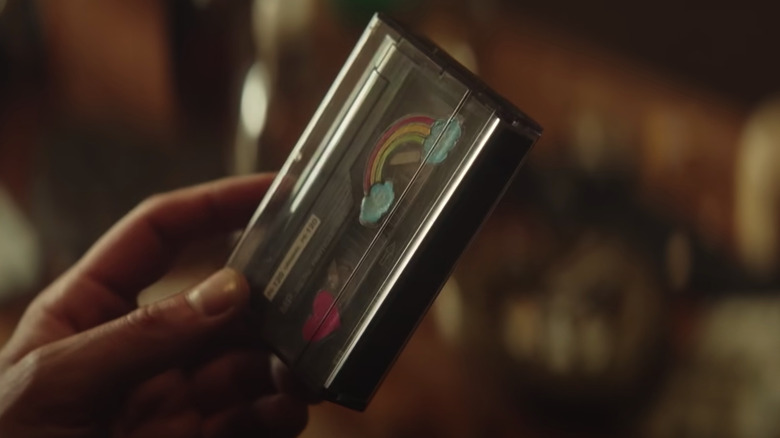 Hulu
One of the year's most anticipated shows is "Pam & Tommy." Lily James of "Downton Abbey," "Cinderella," and "Baby Driver" fame and the Winter Soldier himself, Sebastian Stan, are transformed into pop culture icons Pamela Anderson and Tommy Lee for director Craig Gillespie's eight-part limited series. It explores the celebrity love story/cautionary tale that launched us into the era of reality television where fans can go way too far with their obsessions with their favorite stars. In addition to being excited about the show itself, I'm looking forward to hearing more from the make-up and costume departments on how they managed to make this movie magic happen. You can catch the miniseries on Hulu on February 2.
The Shape of Water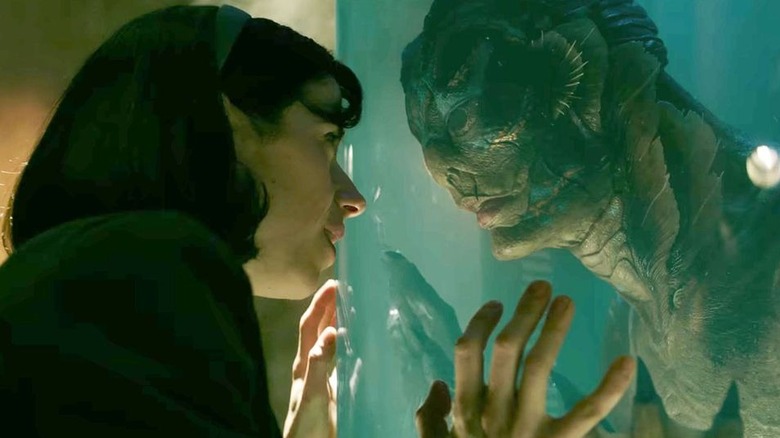 Fox Searchlight Pictures
Love comes in all shapes and sizes. "The Shape of Water" probably isn't the shape you were expecting for a classic love story, but Guillermo Del Toro's unconventional fairytale romance is surprisingly beautiful. From the complex characters and universal themes to the many stellar performances, this film is a masterpiece. Yeah, it's a little weird, but the best things in life are. Dive into "The Shape of Water" on February 15 on Hulu.
Movies and TV Shows Coming To Disney+ in February 2022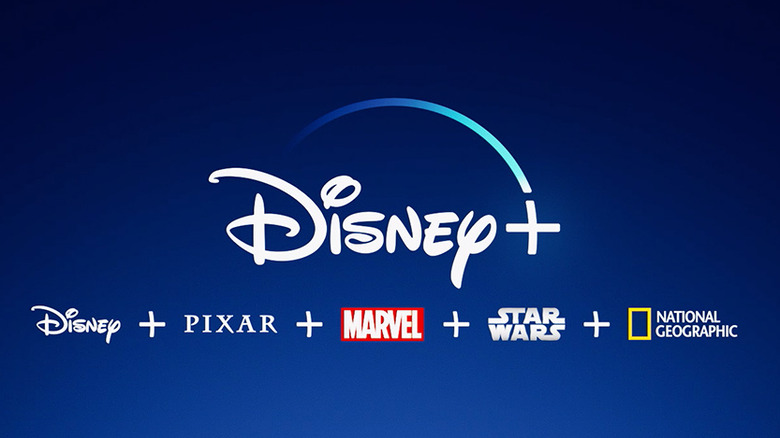 Disney+
Wednesday, February 2
The Chicken Squad (S1, 4 episodes)
The New Air Force One: Flying Fortress
The Book of Boba Fett: Chapter 6
Friday, February 4
Never Been Kissed
Torn
Snow Dogs
Wednesday, February 9
Alice's Wonderland Bakery (S1, 6 episodes)
The Book of Boba Fett: Chapter 7 (Finale)
Marvel Studios: Assembled – The Making of Hawkeye (Premiere)
Wednesday, February 16 
Marvel Studios: Assembled – The Making of "Eternals" (Premiere)
Friday, February 18
The Wonderful Winter of Mickey Mouse (Premiere)
Wednesday, February 23
Free Guy
The Proud Family: Louder and Prouder (Episode 1 "New Kids on the Block") (Premiere)
Friday, February 25
Marvel Super Hero Adventures: Frost Fight!
Movies and TV Shows Coming to Hulu in February 2022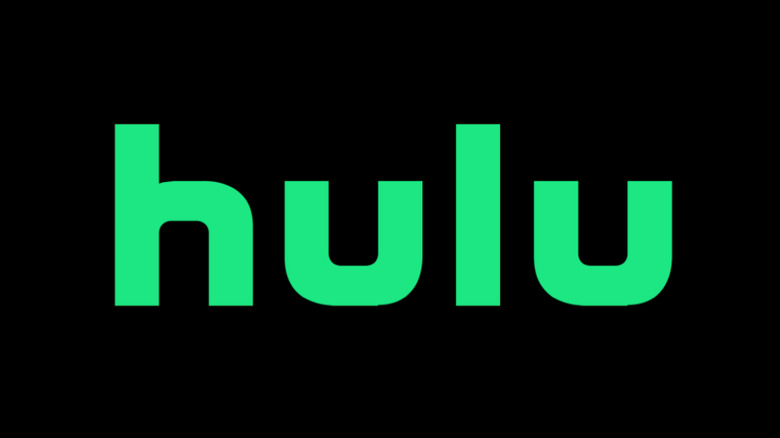 Hulu
Tuesday, February 1 
Your Attention Please (Season 2 Premiere) 
Top Chef: Complete Season 18 
1984 (1985) 
A Better Life (2011) 
The Accused (1988) 
Airplane! (1980) 
Ali (2001) 
Almost Famous (2000) 
The Ambassador (1985) 
Apartment Troubles (2014) 
Arctic (2018) 
Arthur Christmas (2011) 
The Bank Job (2008) 
Batman (1989) 
Batman Returns (1992) 
Batman Forever (1995) 
Batman & Robin (1997) 
Beautiful Creatures (2013) 
Beethoven (1992) 
Beethoven's 2nd (1993) 
Black Swan (2010) 
Borat: Cultural Learnings of America For Make Benefit Glorious Nation of Kazakhstan (2006) 
Broken Arrow (1996) 
The Bronze (2015) 
Casualties of War (1989) 
Charlie's Angels (2000) 
Charlie's Angels: Full Throttle (2003) 
Cousins (1989) 
Crocodile Dundee (1986) 
The Curious Case of Benjamin Button (2008) 
Date Movie (2006) 
Domestic Disturbance (2001) 
The Doors(1991) 
El Dorado(1967) 
Fight Club (1999) 
First Daughter (2004) 
The Flintstones (1994) 
The French Connection (1971) 
The Glass Castle (2017) 
Glory (1989) 
Hamburger Hill (1987) 
He Got Game (1998) 
Hitch (2005) 
House of the Dead (2003) 
Hustle and Heat (2004) 
Invasion of the Body Snatchers (1956) 
The January Man(1989) 
Jingle All The Way (1996) 
John Carpenter's Ghosts of Mars (2001) 
Just Wright (2010) 
Kingdom of Heaven (2005) 
Lake Placid (1999) 
Liar (1997) 
Life Or Something Like It (2002) 
Lucky (2017) 
Major League (1989) 
Man On Fire (1987) 
The Man Who Shot Liberty Valance (1962) 
McLintock! (Producer's Cut) (1963) 
Mirrors (2008) 
Miss Bala (2011) 
The Mummy: Tomb of the Dragon Emperor (2008) 
Narc (2002) 
Nightmare Alley (2021) 
The One (2001) 
Oscar (1991) 
The Other Guys (2010) 
Patriot Games (1992) 
Planet 51 (2009) 
Real Genius (1985) 
The Ring Two (2005) 
The Ring Two (Unrated) (2005) 
Robin Hood: Men In Tights (1993) 
Rosemary's Baby (1968) 
Roxanne (1987) 
Safe (2012) 
Seven Pounds (2008) 
Small Soldiers (1998) 
Snow Day (2000) 
The Sons of Katie Elder (1965) 
Step Up (2006) 
The Stepfather (2009) 
Stick It (2006) 
Striking Distance (1993) 
Summer Rental (1985) 
Swing Vote (2008) 
Terms of Endearment (1983) 
That Thing You Do! (1996) 
Tombstone (1993) 
The Tree of Life (2010) 
Turbulence (1997) 
Universal Soldier: The Return (1999) 
Water For Elephants (2010) 
Whiplash (2014) 
White Men Can't Jump (1992) 
You Again (2010)
Wednesday, February 2 
Pam & Tommy: Series Premiere (Hulu Original)
Thursday, February 3 
Basketball And Other Things: Complete Season 1 The Deep House (2021)
Friday, February 4 
Beans (2021) 
The Beta Test (2021) 
Un Gallo Con Muchos Huevos (2015)
Saturday, February 5 
Rick & Morty: Complete Season 5 (Turner Networks)
Tuesday, February 8 
Clotilda: Last American Slave Ship (2022) (National Geographic)
Thursday, February 10 
To Catch a Smuggler: Season 3 Premiere (National Geographic) Gully(2021)
Friday, February 11 
Dollface: Complete Season 2 (Hulu Original)
Monday, February 14 
The Space Between (2021)
Tuesday, February 15 
America's Book of Secrets: Complete Season 4 
America's Book of Secrets: Special Edition: Complete Season 1 
American Pickers: Complete Season 15 
Encounter: Complete Season 1 
The Food That Built America: Complete Season 2 
Forged in Fire: Complete Seasons 6 & 8 
Hoarders: Complete Seasons 1, 2, & 12 
Little Women: LA: Complete Season 1 
Married at First Sight: Complete Season 12 
Married at First Sight: Couples' Cam: Complete Season 2 
Married at First Sight: Unmatchables: Complete Season 1 
Mountain Men: Complete Season 10 
Mr. Queen: Complete Season 1 
Pawn Stars: Complete Season 1 
The Secret of Skinwalker Ranch: Complete Season 2 
Storage Wars: Complete Season 13 
The UnXplained with William Shatner: Complete Season 2B 
Cheer Squad Secrets (2020) 
District B13 (2004) 
Fireheart (2022) 
Hammer of the Gods (2013) 
The Shape of Water (2017) 
Who Is Killing The Cheerleaders? (2020)
Thursday, February 17 
Trolls: TrollsTopia: Complete Season 6 (Hulu Original) 
A House on the Bayou (2021)
Friday, February 18 
The King's Man (2021) 
The Feast (2021)
Saturday, February 19 
Fate/stay night [Unlimited Blade Works]: Complete Season 1 (DUBBED) 
Gurren Lagann: Complete Season 1 (DUBBED)
Tuesday, February 22 
American Song Contest: Series Premiere 
Law & Order: Season 21 Premiere 
How It Ends (2021)
Thursday, February 24 
Snowfall: Season 5 Premiere (FX) 
The Last Rite (2021)
Friday, February 25 
No Exit (2022) (Hulu Original) 
Law & Order: Season 21 Premiere
Sunday, February 27 
Three Identical Strangers (2018)