VOTD: 'That Thing You Do!' Reunion Gets The Wonders Back Together One More Time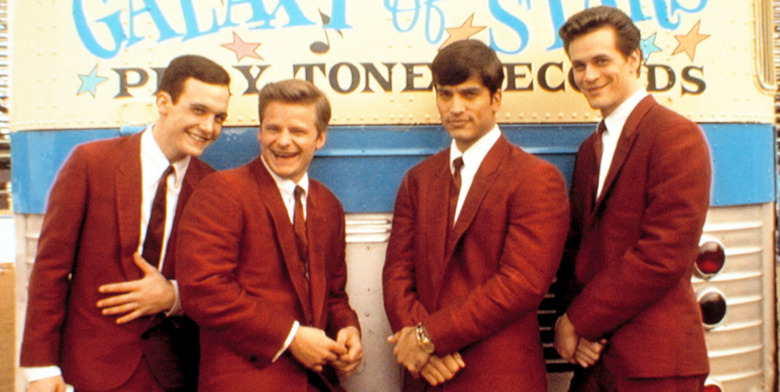 Anyone who lived through the 1960s might remember a little band called The Wonders. Formerly known as The Oneders, the group from Erie, Pennsylvania skyrocketed to fame when their song "That Thing You Do!" became an instant hit. However, their fame was short-lived, and The Wonders became nothing more than a one-hit wonder.
If you don't remember this band from decades ago, don't worry, because they were a fictional band. So while you may not be losing your memory, this means that you didn't see the movie That Thing You Do! from 1996. Directed by Tom Hanks, the film chronicles the formation, rise and fall of a 1960s rock band that quickly becomes a nation-wide sensation and fades away just as quickly. Now, 21 years later, The Wonders have reunited for a little performance of their hit song.
Watch the That Thing You Do reunion after the jump.
Here's video from the live performance of That Thing You Do! at The Roxy Theater in Los Angeles (via Billboard):
We reunited The Wonders aka The Oneders from the movie That Thing You Do. Played the hit song from the movie. It was magical. Thank you @thetomeverettscott @johnschaech @ethanembry. #stevezahn and @tomhanks you were missed! One of the best @thegdcomedyjam we have ever done.
When we reunion, we reunion hard. pic.twitter.com/qv9yM9vCt9

— Ethan Embry (@EmbryEthan) April 26, 2017
— John-a-thon Schaech (@JohnSchaech) April 26, 2017