MonsterVerse TV Series Coming To Apple TV+ From Chris Black And Matt Fraction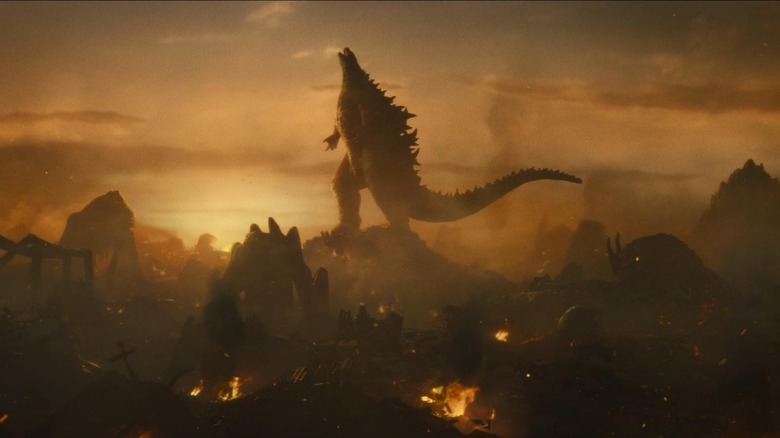 Warner Bros.
The MonsterVerse is continuing, this time as a streaming series on Apple TV+. In a pretty surprising movie, it was announced today that the streaming service has landed a series set within the franchise that contains movies such as "Godzilla: King of the Monsters" and "Godzilla vs. Kong." While there is certainly some meat on the bones of this news, it also raises a whole host of questions.
In a press release, Apple TV+ confirmed it has handed out a series order for a new original live-action series from Legendary's MonsterVerse franchise. The currently untitled MonsterVerse series will be produced by Legendary Television and executive produced by co-creators Chris Black ("Star Trek: Enterprise," "Outcast"), who will also serve as showrunner, and Matt Fraction ("Hawkeye"). Joby Harold, Tory Tunnell, Hiro Matsuoka, and Takemasa Arita are also on board to executive produce, with Toho, the owner Godzilla, on board as well. A logline for the series reads as follows:
Following the thunderous battle between Godzilla and the Titans that leveled San Francisco and the shocking new reality that monsters are real, the series explores one family's journey to uncover its buried secrets and a legacy linking them to the secret organization known as Monarch.
Big Scale, Small Screen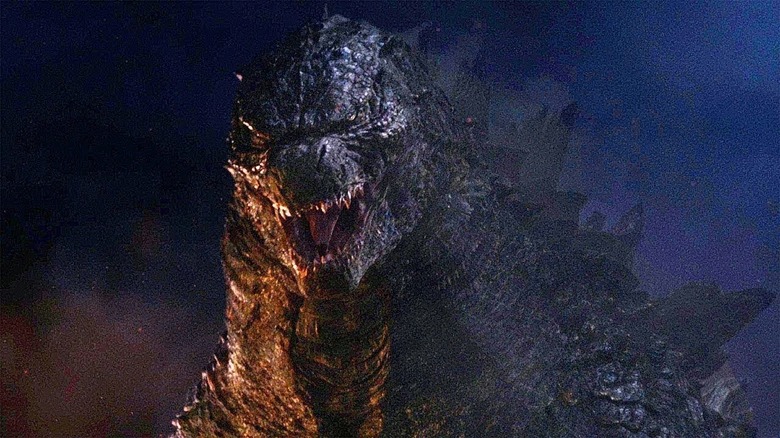 Warner Bros.
On the surface, there is potentially a lot to like here. Fraction, in particular, is a truly accomplished comic book writer and has been making his way into Hollywood as well. His inclusion is fascinating. It also sounds like this will be picking up in the aftermath of 2014's "Godzilla," directed by Gareth Edwards, which kicked off this franchise as we know it. The premise sounds TV-friendly, though it still sounds like the scale will be there, which is pretty impressive considering that this is going to be a TV show and not a movie. What that means for the budget is anyone's guess.
Thus far the franchise consists of four movies. The other entries to date include 2017's "Kong: Skull Island," 2019's "Godzilla: King of the Monsters," and 2021's "Godzilla vs. Kong." To date, the films have grossed $1.94 billion at the global box office and, perhaps with the exception of "King of the Monsters," have all performed quite well. "Godzilla vs. Kong" was one of the biggest hits of 2021, even with it being available on HBO Max in the U.S. in addition to being in theaters. But that point, in itself, raises another great question.
Why Apple TV+ and Not HBO Max?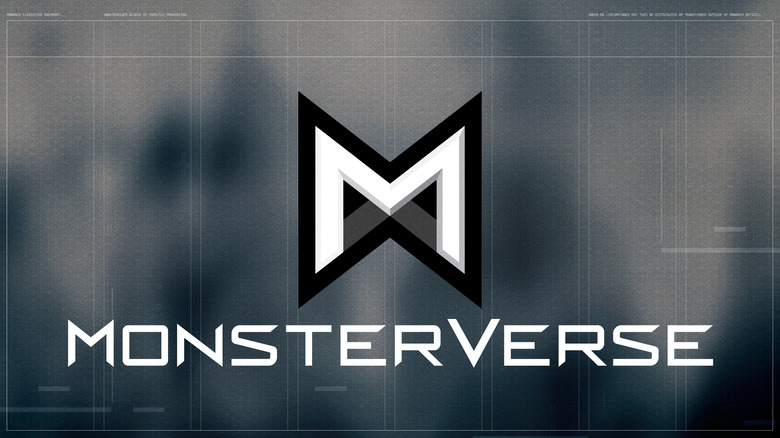 Apple TV+
It is ultimately Legendary that is in control of the MonsterVerse franchise, but up to this point, they have partnered with Warner Bros. on all four movies in the series. Not only that, but it is believed that "Godzilla vs. Kong" director Adam Wingard is developing another movie (possibly "Son of Kong") with Legendary and Warner Bros. So why did this MonsterVerse TV show end up going to Apple TV+ and not HBO Max, which is owned by WarnerMedia? That is an excellent question and one that, as of this writing, does not have an answer. Was the budget too big for Warner Bros.? Were they not interested? Was Legendary angry over the streaming release of "Godzilla vs. Kong?" Deadline says "Apple showed immediate interest" when the project went out to buyers, but for now, we have more questions than answers. Either way, this is a pretty wild piece of news and we'll be sure to keep you up to date as we learn more.
The untitled MonsterVerse series will premiere globally on Apple TV+ but does not yet have a release date set.