The Best Movies And Shows Coming To Amazon Prime Video In February 2022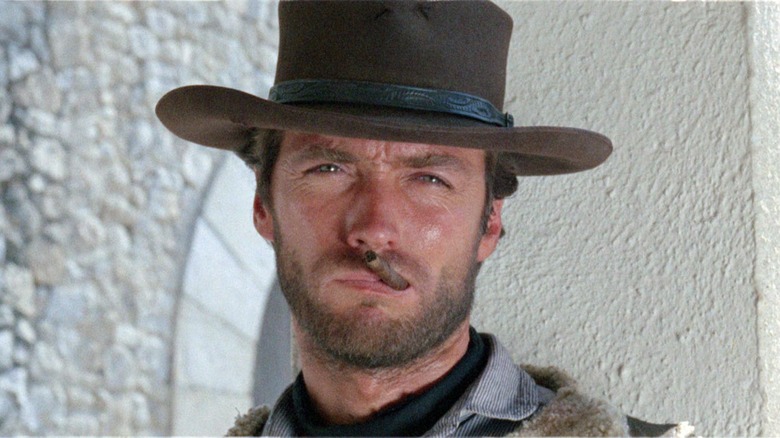 United Artists
How many streaming services are too many streaming services? I can't answer that question for everyone (personally, you won't catch me subscribing to any more than I'm already paying for, otherwise it's defeating the entire purpose of cutting the cord!), but there are quite a few more niche options that movie fans may not be aware of. Luckily, /Film's Witney Seibold already wrote up the definitive list of the services you should absolutely consider if you're looking for more — some of them are actually free, too! But the rest of us depend on the major streaming giants for their selections, and we've got you covered there, too. With January quickly flipping over to February, you definitely have to stay on top of everything coming to Amazon Prime Video. Be on the lookout for a number of full-blown classics, new Amazon originals, and plenty more to keep you entertained. Check out our selections and the full list below!
Die Hard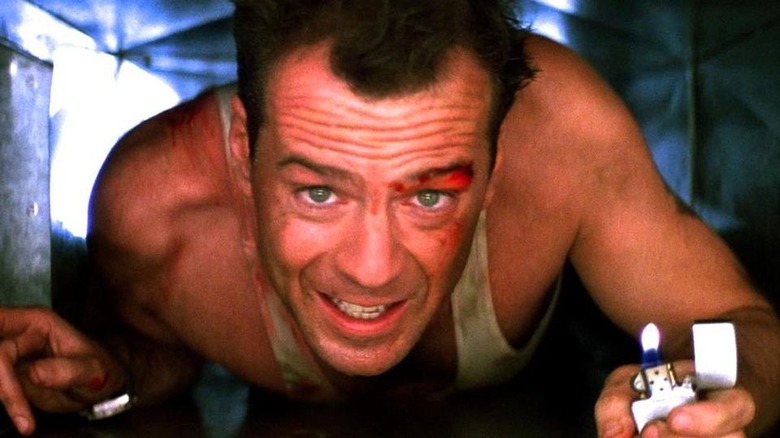 20th Century Fox
Christmas may be over and done with, but who says you can only watch this holiday classic (that may or may not actually be a holiday movie) during the height of December? The brilliance of "Die Hard" lies in how well it holds up regardless of the occasion, whether you're popping it on as part of an annual Christmas marathon or simply want to revisit the action magic spontaneously and get blown away all over again. By now, nobody needs to tell you that the action is downright transcendent, the screenplay is woven tightly with all sorts of clever setups and payoffs that are catnip for writing nerds, and it fully justifies itself as Jake Peralta's object of obsession on "Brooklyn Nine-Nine." If you're only getting to it for the first time or you've memorized every word of dialogue, it's never a bad time to watch "Die Hard."
Lincoln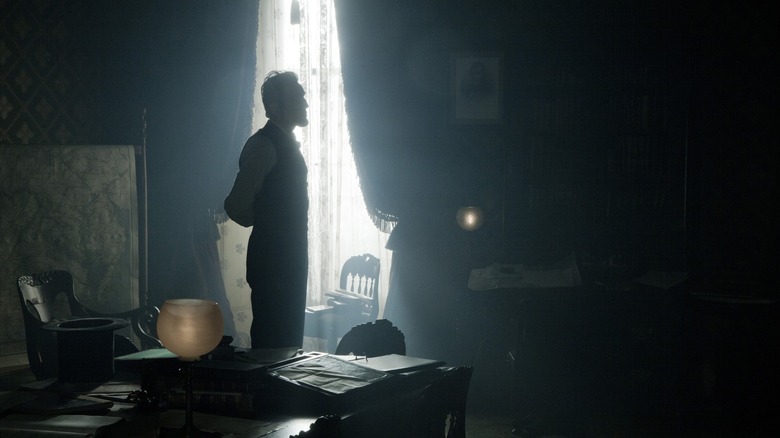 Amblin Entertainment
It seems wild to say Steven Spielberg is under-appreciated, but given the disappointing box office receipts for "West Side Story," it seems like some audiences may be taking him for granted. That film's box office performance was disappointing, but it's not as if Spielberg movies haven't overcome worse fates before. Thankfully, "Lincoln" doesn't count itself among the ranks of the masterful filmmaker's box office flops. If you ask me, Spielberg and longtime writing partner Tony Kushner managed the impossible task of humanizing one of the most famous, larger-than-life figures in all of American history — and they made it look easy, too. From the lighting to the camerawork to the script to the acting, there isn't a single weak link in "Lincoln." Except for those of you who aren't convinced of its greatness, obviously!
RoboCop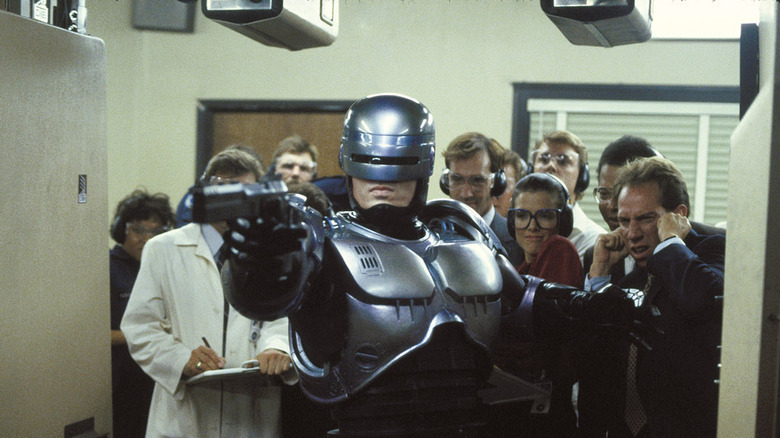 Orion Pictures
Kindly take your "Movies are too political these days" hot takes and, well, I was going to say something meaner, but you can just keep them to yourself, please! The 1987 action film "RoboCop" isn't particularly subtle about its viewpoints on corporate figureheads, capitalism run amok, and certain pointed critiques about police that are almost startling to watch, in retrospect. The Paul Verhoeven classic pulls absolutely no punches, giving Peter Weller a buffet of scenery to chew on and a gleefully campy aesthetic that's both painfully of its time and, somehow, completely timeless. We even just received the news of a new "RoboCop: The Series" box set, so the original movie's legacy remains incredibly wide-ranging — and we wouldn't have it any other way. Like "Die Hard" (which, believe it or not, originally released within a year of each other!), you simply can't go wrong watching "RoboCop" for the first time or the hundred and first.
Walk the Line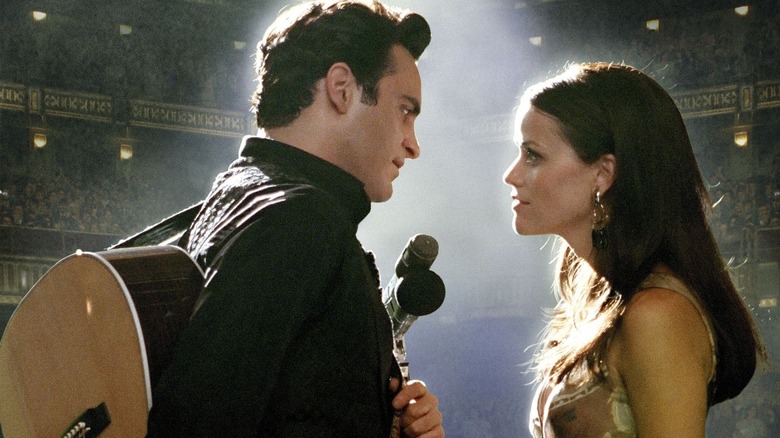 20th Century Fox
Long before director James Mangold filled his highly acclaimed superhero Western "Logan," a film with a marketing campaign that prominently featured at least one Johnny Cash song, he decided to tackle a biopic on the actual musical legend himself. As Cash fans might expect, the musical drama is worth it for the songs alone (actually sung by stars Joaquin Phoenix and Reese Witherspoon! They even performed their own instruments, too! Imagine that!), but the deeply human and heartfelt romance at the core of the picture almost rivals the show-stopping moments on stage. No, the real-life Johnny Cash was far from a perfect human being, but this fictional retelling of his life story at least offers the dignity of his complexity, in all its highs and lows. "Walk the Line" inspired a whole series of copycats in its wake for a reason and, well, that brings us to the next entry on this list...
Walk Hard: The Dewey Cox Story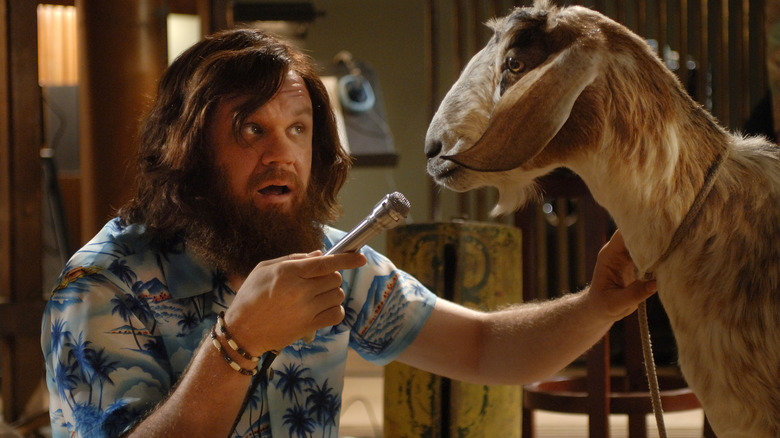 Sony Pictures
Take everything I just said in the previous section, put it through a heavy dose of irreverence and kindhearted parody, and you'll come somewhere close to what "Walk Hard: The Dewey Cox Story" accomplishes. Yes, the Jake Kasdan movie (written by both Kasdan and comedy director Judd Apatow) absolutely and unapologetically skewers movies like "Walk the Line" and its somewhat formulaic ilk. But more than just pointing at its own genre and laughing like Nelson on "The Simpsons," "Walk the Line" actually contributes to musical biopics by packing the soundtrack with surprisingly great songs, wildly effective humor, and a core emotional story that genuinely works.
Movies And Shows Coming To Amazon Prime In February 2022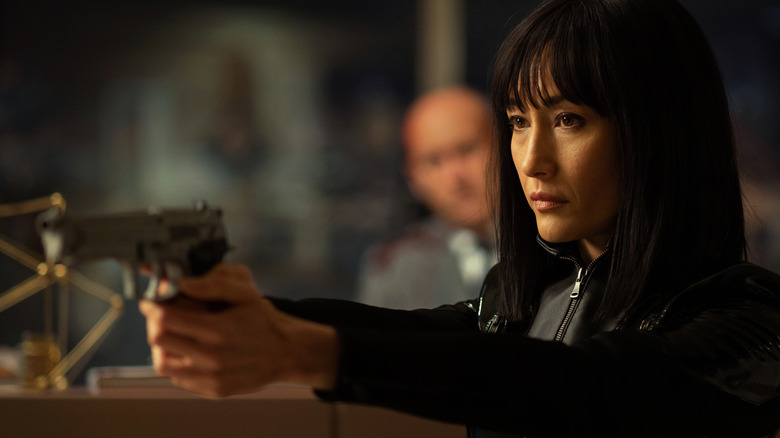 Lionsgate
FEBRUARY 1
(500) Days Of Summer (2009)
A Fistful Of Dollars (1964)
All About Steve (2009)
Alpha Dog (2005)
America's Sweethearts (2001)
Borat (2020)
Bride Wars (2009)
Die Hard (1988)
Die Hard: With A Vengeance (1995)
Don't Be A Menace To South Central While Drinking Your Juice In The Hood (1995)
Forrest Gump (1994)
Gone In Sixty Seconds (2000)
Half Baked (2021)
Hollywood Shuffle (1987)
How High (2001)
Humpday (2009)
I Heart Huckabees (2004)
Just Between Friends (1986)
Killers (2010)
King Arthur (2004)
Life Partners (2014)
Lincoln (2012)
Little Miss Sunshine (2006)
Live Free Or Die Hard (2007)
Love & Other Drugs (2010)
Overboard (1987)
Platoon (1986)
Posse (1993)
Reign Of Fire (2002)
Robocop (1987)
Ski Patrol (1990)
Southern Charm: New Orleans S2 (2019)
Step Up (2019)
The A-Team (2010)
The Fly (1986)
The Good, The Bad And The Ugly (1966)
The Impossible (2012)
The Rock (1996)
Turistas (2006)
Tyler Perry's Madea's Witness Protection (2015)
Untamed Heart (1993)
Walk Hard: The Dewey Cox Story (2007)
Walk The Line (2005)
What Happens In Vegas (2008)
You Again (2010)
Bad Girls Club, Seasons 15-16 (2016)
Khloe & Lamar, Seasons 1-2 (2011)
Revenge Body with Khloe
Key & Peele, Seasons 1-2 (2012)
Nathan for You, Seasons 1-2 (2013)
Kardashian, Seasons 1-3 (2017)
Workaholics, Seasons 1-7 (2011)
FEBRUARY 2
Freakonomics (2010)
FEBRUARY 4
Book of Love – Amazon Original Movie (2022)
Reacher – Amazon Original Series (2022): Season 1
Phat Tuesday – Amazon Original Series (2022): Season 1
FEBRUARY 11
I Want You Back – Amazon Original Movie (2022)
Homestay (2022)
Sofia Niño de Rivera: Lo Volvería a Hacer – Amazon Original Series (2021): New Episodes
FEBRUARY 18
Lov3 – Amazon Original Movie (2022)
LOL: Last One Laughing Canada – Amazon Original Series (2022): New Season
The Marvelous Mrs. Maisel – Amazon Original Series (2019): New Season
The Legend of Vox Machina – Amazon Original Series (2022): New Episodes
FEBRUARY 25
The Protégé (2021)