Raised By Wolves Season 2 Trailer: Something Wicked This Way Comes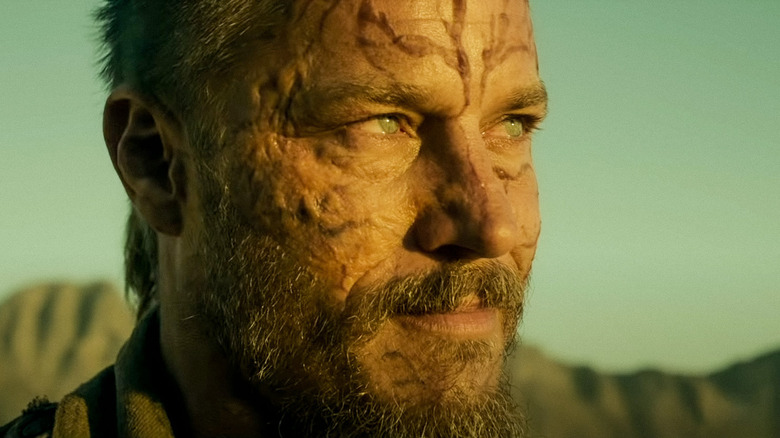 HBO
Paranoid androids Mother (Amanda Collin) and Father (Abubakar Salim) are back for a second season of the disturbing HBO Max series "Raised by Wolves." The sci-fi show follows these two androids as they try to protect their human brood of children on the inhospitable world known as Kepler-22b. The planet ends up being surprisingly popular when an Ark ship carrying the religious followers of Sol crash lands, forcing the atheistic androids to question their purpose and mission. "Raised by Wolves" is some of the weirdest, hardest-hitting science fiction on TV, and HBO just dropped the full season 2 trailer to whet our appetites for more android-based allegory. 
Created by Aaron Guzikowski and executive produced by Ridley Scott, "Raised By Wolves" season 1 dug into familiar territory for Scott fans, including the potential of artificial intelligence, religion, and foolish human "superiority," but season 2 looks like it's going to get a lot weirder and a lot scarier. Sign me up. 
Out of the Frying Pan and Into Sol's Flame
When we last saw Mother and Father, they were herding their children toward a region on the planet that should be better at sustaining them. "This side of the planet seems less intent on killing our children," Father tells Mother in the season 2 trailer, though something tells me that they will still have plenty to worry about. There have been signs of other life, and it appears that they've discovered another settlement of humans. This one has some folks wearing "Mad Max"-style headgear, so hopefully the kids don't end up chucked in the Thunderdome. They also have to contend with Mother's other child, the snake-monster that's sure to be getting bigger and hungrier by now. 
If snake-monsters, post-apocalyptic brawlers, and wildlife weren't enough to worry about, there is also Travis Fimmel's character Marcus wandering around, gone mad with his devotion to the god Sol. The ongoing physical and spiritual battle between the atheists and the religiously devout will continue, and it looks like it's going to get pretty bloody. 
Here's the official synopsis for "Raised By Wolves" season 2, which only confirms my fears about the return of snake-baby:
In season two of "Raised By Wolves", Android partners Mother (Collins) and Father (Salim), along with their brood of six human children, join a newly formed atheistic colony in Kepler 22 b's mysterious tropical zone. But navigating this strange new society is only the start of their troubles as Mother's "natural child" threatens to drive what little remains of the human race to extinction.
"Raised by Wolves" season 2 premieres on February 3, 2022, streaming exclusively on HBO Max.