The Encanto Soundtrack Is Now The Biggest Thing In The World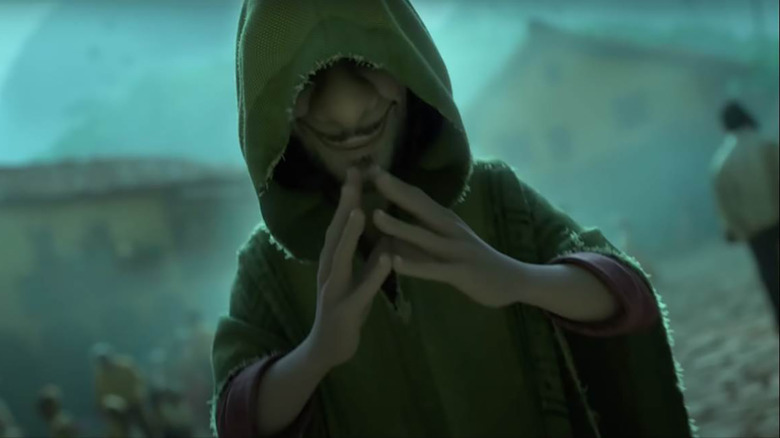 Disney
Never underestimate the power of a Lin-Manuel Miranda hook or a song that allows people to work out their deep-seated insecurities through song. Now in its sixth week of release, the Original Motion Picture Soundtrack to Disney's "Encanto" has jumped from the number 7 spot to the top of the Billboard 200 chart this week, knocking Adele out of the top spot and making it the first soundtrack to top the charts since "Frozen 2" in 2019. The album also maintains the top position on Billboard's Soundtrack and Independent Album charts for the second consecutive week. The Billboard chart ranks the most popular albums based on multi-metric consumption between album units sold both physically and digitally, as well streams supported by subscription services or ad-support. Disney soundtracks typically perform well thanks to parents constantly playing the songs for their children and absolutely destroying their Spotify algorithm in the process, but "Encanto" has developed a huge and unexpected audience — young adults. Even Jessica Darrow, the voice of "Luisa" can't believe how successful the music has become.
Spend an hour on TikTok and you'll be sure to find at least a handful of content creators utilizing the addictive beat of "We Don't Talk About Bruno" as the background of their video, and plenty of adults attempting to heal their inner child by lip synching to "Surface Pressure." TikTok has completely reshaped the landscape of pop music, so as someone who spends admittedly far too much time scrolling the app, the "Encanto" supremacy is not at all surprising. As I write this article while playing "We Don't Talk About Bruno" myself, I can hear the gaggle of next door neighbor kids singing along from their at-home learning pod without missing a word.
A Smashing Success In The Most Difficult Release Era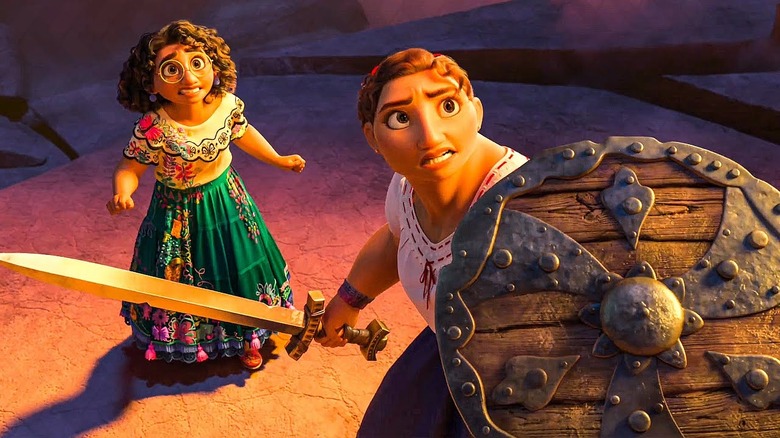 Disney+
"Encanto" was given a 30-day window in theater before hitting Disney+, bringing in roughly $216 million globally. However, the popularity of "Encanto" really exploded after the film was made available on the streaming app on December 24, 2021. This makes the discussion around the success of "Encanto" difficult. The uptick in the soundtrack's popularity doesn't necessarily equate to a sign that the film would have been more popular in non-pandemic times, because it only occurred after the film was available for constant at-home consumption. There's no genuine way to prove correlation or causation, but we can certainly theorize. While families are undoubtedly the target audience for a film like "Encanto," its accessibility on Disney+ and its viral sharing on TikTok opened the film up to demographics who may not have pursued it otherwise.
As with most Disney films, "Encanto" tackles some pretty adult topics like generational trauma and familial obligation, things that will resonate pretty deeply with older audiences who are likely still recovering from these themes themselves. There's something for someone of any age in "Encanto," which absolutely has led to the film's success. It's very possible that the success of the film after hitting Disney+ may have influenced the decision to remove "Turning Red" from the theatrical slate and go straight to streaming. While "Turning Red" isn't structured like a musical, it does contain a fictional boy band with songs written by Billie Eilish and her brother FINNEAS which will likely also be popular with young adults.