Apartment 7A: New Horror Film From The Director Of Relic Will Star Ozark's Julia Garner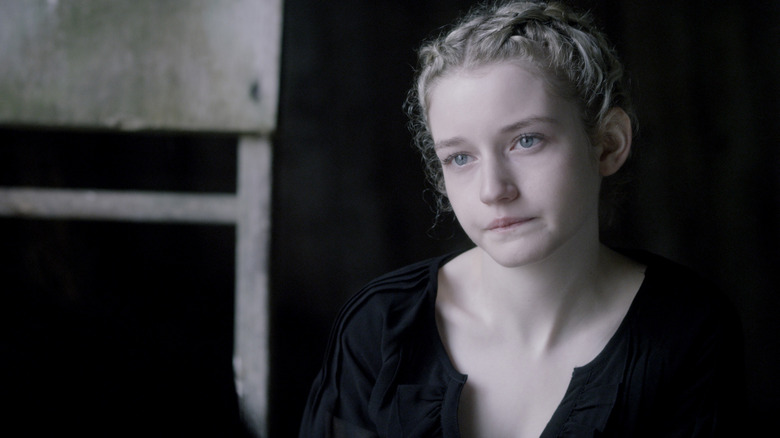 Belladonna Productions
Those who have seen Jim Mickle's cannibal horror remake "We Are What We Are" or Sean Durkin's cult-focused thriller "Martha Marcy May Marlene" are already familiar with actor Julia Garner, but if not, she should be on everyone's radar. Her performance as Ruth Langmore in the Netflix crime series "Ozark" has earned her two Emmys for Outstanding Supporting Actress in a Drama Series, and as the show enters its fourth and final season, Garner already has a gig lined up.
Deadline reports that Garner is attached in the lead role for Paramount Players' "Apartment 7A," described as a psychological thriller. Natalie Erika James, who directed one of the finest horror films of 2020 with her debut feature, "Relic," is set to helm the film. James co-wrote the script with Christian White based on a draft by Skylar James. Previously, White co-wrote "Relic," James' previous short film "Creswick," and the Netflix series "Clickbait."
John Krasinski and Allyson Seeger are producing via their Sunday Night label, which previously handled the "A Quiet Place" movies (another Paramount collaboration). Alexa Ginsburg is overseeing the production for Sunday Night, who produces along with Michael Bay, Andrew Form, and Brad Fuller via Platinum Dunes. Dunes worked on the "Quiet Place" films, and, in addition to their early aughts horror revivals with New Line Cinema ("The Texas Chainsaw Massacre," "Friday the 13th"), backed the "Purge" franchise films. Alex Ginno is overseeing the project for Platinum Dunes.
A Good Time To Be A Horror Fan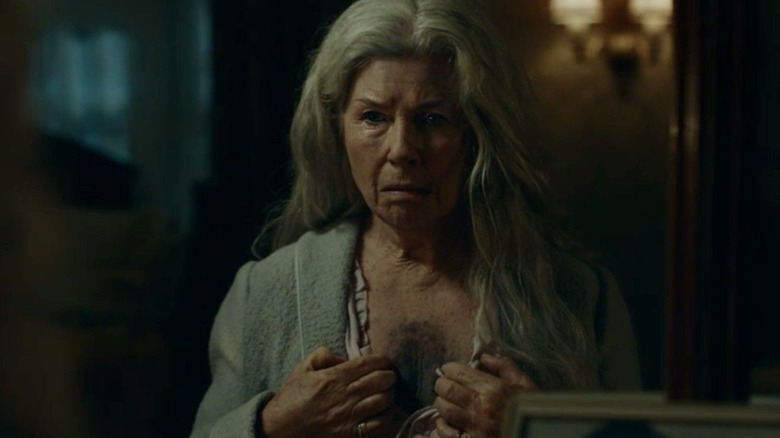 Screen Australia
Not much is known about the plot at this point, but "Relic" is the only resume Natalie Erika James needs. A slow-burn exercise in dread-building, the story concerns three generations of women living in their family home, as the younger two take care of their demented matriarch. Starring a triple threat of Emily Mortimer, Robyn Nevin, and Bella Heathcote, "Relic" builds tension out of the benign, making the everyday devastations of dementia more grotesque and horrifying. "Relic" is currently available on VOD and deserves a spot on your watchlist. It's also proof positive that James can pull plenty of tension out of a single setting, presumably a skill needed for an upcoming movie that has an apartment number as its title.
Since its launch in 2017, Paramount Players has been steadily adding horror to its slate, starting with Ciarán Foy's "Eli" in 2019 and most recently releasing "Paranormal Activity: Next of Kin" in 2021 in tandem with Blumhouse. Next up, the distribution label is working with Dark Castle Entertainment (those behind the millennial remakes of William Castle movies "Thirteen Ghosts" and "House on Haunted Hill") on "Orphan: First Kill," starring Isabelle Fuhrmann which is currently slated for release on January 28, 2022.