The Spider-Man Connection You Likely Missed In John Wick: Chapter 2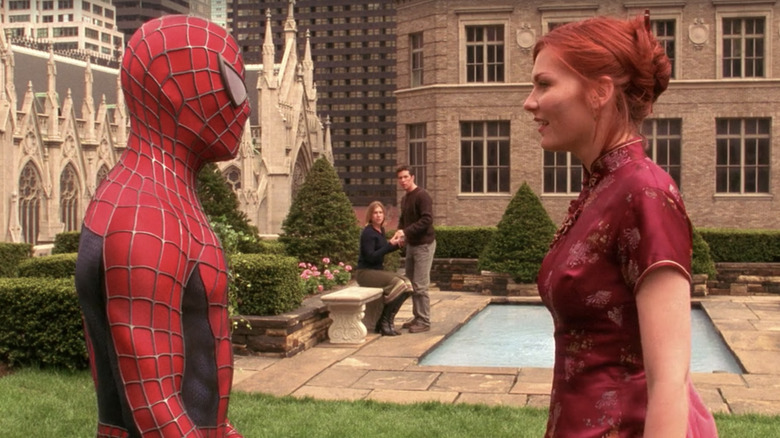 Sony Pictures
"Spider-Man: No Way Home" is blowing minds and breaking all sorts of records right now. In fact, it's Sony Pictures' biggest movie of all time. With all of that success, it's no wonder that everyone wants in on the action. Even "John Wick" star Keanu Reeves has expressed the desire to join the Marvel Cinematic Universe. We even have a few great ideas for who he should play.
But did you know that there's already a connection to the House of Ideas in Reeves' neo-noir action thriller franchise? It turns out that John Wick and Peter Parker have literally walked similar paths. Although, Pete probably swung by the path on a web. Whatever. You get the point.
Up On The Rooftop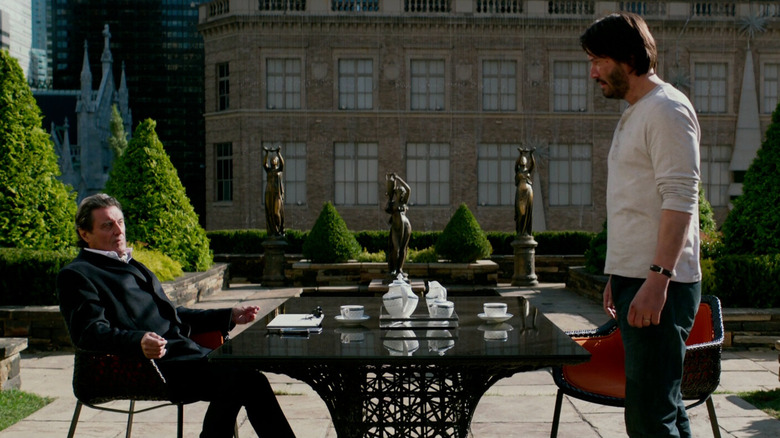 Lionsgate
While they most likely do not take place in the same universe (though there isn't anyone explicitly saying otherwise yet), both Spider-Man and John Wick primarily operate in their version of New York City. In the real world, both "Spider-Man" starring Tobey Maguire and "John Wick: Chapter 2" were both filmed in New York City. And when both productions needed a posh rooftop garden for a scene, they both enlisted the aid of the Metropolitan Museum of Art.
In "Spider-Man," we see the garden during the Green Goblin's attack on Times Square. After Norman Osborn's costumed alter ego causes damage to the nearby balcony where Harry Osborn and Mary Jane Watson are watching Macy Gray perform below, Spider-Man tries to save her before she falls to her death. The Goblin tries to interfere, but the friendly neighborhood wall-crawler pulls out some integral parts of the glider and sends his foe flying. With the elder Osborn dispatched, Spidey swings down to save MJ and web-slings her to the museum's iconic garden.
For "John Wick: Chapter 2," the garden doubles as the rooftop of The Continental Hotel. After John refuses to honor his marker that was given to crime boss Santino D'Antonio and his house is blown up with a grenade launcher, the titular badass hitman visits Winston, who is holding court on the rooftop of the hotel. The proprietor and key figure among the underworld they both inhabit reminds John that there are two unbreakable rules: 1. No killing on Continental grounds. 2. Every marker must be honored. Breaking either rule would result in that individual becoming "excommunicado."
And speaking of Winston, there's currently a "John Wick" prequel series in the works at Starz called "The Continental" that follows a younger version of Ian McShane's mysterious character and explores the equally mysterious assassins' guild seen in the films. Considering that the show is named after the hotel, there's a good chance that the production will need to utilize some familiar locations that we've seen before, so we may see this rooftop garden pop up again in the very near future.