How Ruby Rose's Ares Was Changed At The Last Minute For John Wick: Chapter 2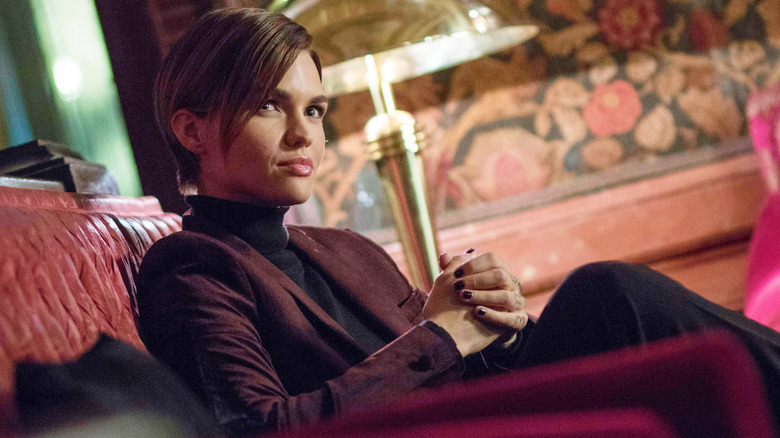 Lionsgate
Where the first "John Wick" movie used the franchise's global society of killers for hire as the backdrop for a more contained story about Mr. Wick's search for closure through revenge, "John Wick: Chapter 2" blew the doors wide open on the series' mythology and the eclectic mix of assassins who populate its universe. Indeed, the sequel was full of memorable new additions, from Laurence Fishburne's theatrical crime lord The Bowery King to Ruby Rose's Ares, an agile assassin who uses sign language to communicate with others.
When "John Wick: Chapter 2" picks up, Ares is working as a security enforcer for Santino D'Antonio, the duplicitous Camorra crime boss who forces John — who is obligated to fulfill his blood oath to D'Antonio — to murder his own sister to secure her seat at the High Table, then turns around and orders Ares and his other henchmen to kill John to cover his tracks. The movie does a nice job of building up to John and Ares' savage third act showdown in a hall of mirrors-style art museum exhibit through their brief exchanges, where the pair calmly sign quietly threatening messages to each other. Interestingly, however, this was a last-minute touch; the original plan (via TheThings) was for Ares to speak until director Chad Stahelski decided to make the character non-verbal right before filming began.
The Inclusive John Wick Universe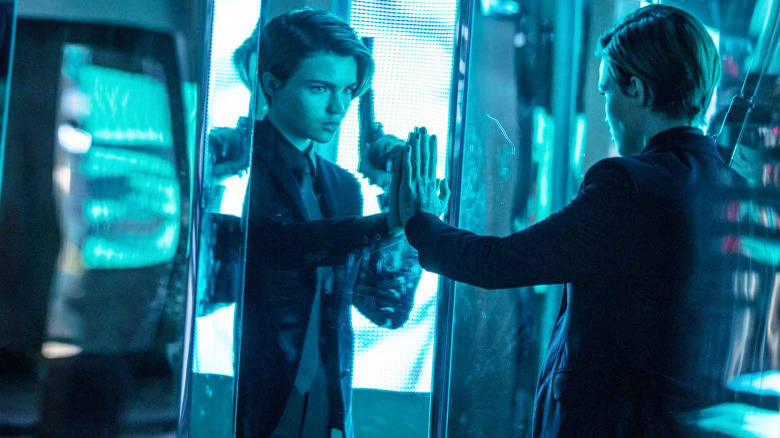 Lionsgate
It's still rare to see characters using sign language on-screen in any context, much less a series of action movies. Then again, that speaks to the inclusiveness of the "John Wick" films, which started out with a more diverse ensemble than similar franchises in the mid-2010s. They have only continued to improve in that area since then, adding more actors of color and even recruiting non-binary performer Asia Kate Dillon to play a key role in "John Wick: Chapter 3 – Parabellum."
At a press conference to promote "John Wick: Chapter 2" in 2017 (via ScreenRant), Stahelski credited the franchise's attention to diversity to the Wachowskis, whom he first worked with as a stunt double on "The Matrix":
"There's a lot of Wachowski alumni here, and I spent — as did some other people here — ten years of our lives with them, and most of what I know of world-building or world-crafting comes from their tutelage. And every frame in the original 'Matrix,' from the color palate to the way they talk to the way they look to the way they dress, means something and I think that was a great learning experience. So, when you're painting your world, you have to first start with not really the visuals or the lighting or the set pieces, but with the characters."
In the case of Ares, that attention to detail transformed what might've been a forgettable antagonist into one of Mr. Wick's most noteworthy foes to date.