Taika Waititi's Next Goal Wins Replaces Armie Hammer With Will Arnett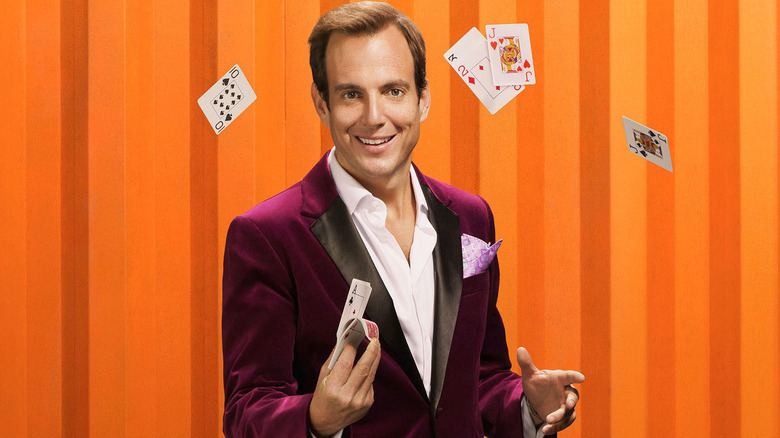 Netflix
As those reading this are likely aware, "The Social Network" and "Call Me By Your Name" star Armie Hammer was hit with multiple allegations of sexual abuse and assault last year. This has already led the actor to vacate his role on "The Offer," a miniseries about the making of "The Godfather" moving forward at Paramount+. These unsettling allegations have also cast a dark cloud over a pair of films that Hammer worked on in 2019 but have yet to debut. The first of those movies, "Death on the Nile," will reach theaters on February 11, 2022. Despite having postponed the Agatha Christie adaptation multiple times, Disney has chosen not to reshoot Hammer's scenes and will release director Kenneth Branagh's murder-mystery as-is.
The second of those films is "Next Goal Wins," a sports dramedy based on the 2014 documentary of the same name helmed by Mike Brett and Steve Jamison. According to Deadline, the Taika Waititi-directed movie originally featured Hammer in a cameo as an executive at the Football Federation American Samoa. However, because Hammer "wasn't available" when Waititi did reshoots on the film, he's since been replaced by "Arrested Development" and "BoJack Horseman" star Will Arnett. What's more, Arnett is said to have a "slightly bigger" role than Hammer would've had thanks to story changes made in post-production.
What Is Next Goal Wins?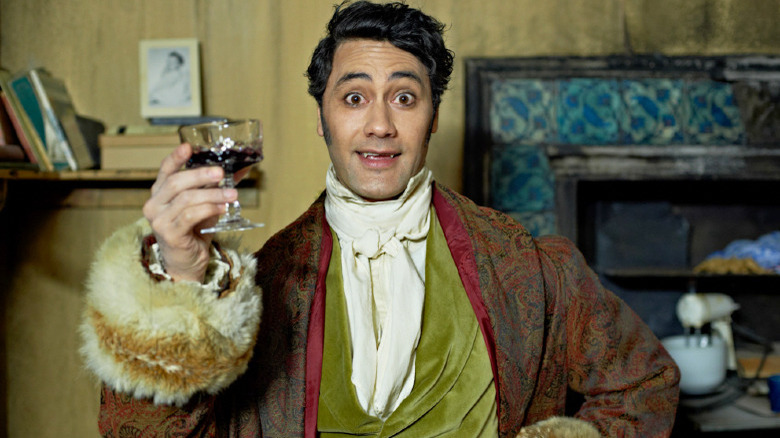 Unison/Paladin
"Next Goal Wins" centers on the real-life story behind Dutch-American coach Thomas Rongen's (played by Michael Fassbender) attempt to lead the infamous American Samoa national football team to qualify for the 2014 FIFA World Cup. I say "infamous" because it was considered the weakest football team in the world at that time, having struggled for years after suffering a historic 31-0 loss to Australia's international football team in 2001. (Humiliating your opponents that excessively reflects far worse on Australia than it does the American Samoa team, but that's just my two cents.)
Joining Fassbender and Arnett in the "Next Goal Wins" cast are Elizabeth Moss, Oscar Kightley, David Fane, Beulah Koale, Lehi Falepapalangi, Semu Filipo, Uli Latukefu, Rachel House, Kaimana, Chris Alosio, Rhys Darby, and Angus Sampson. Odds are, Waititi's incoming "Thor: Love and Thunder" will gross more in its first day of release at the box office than "Next Goal Wins" will during its entire run. All the same, I'm happy that Waititi made another low-budget film that blends pathos with broad comedy before he set to work on his next MCU tentpole. But more than that, I'm glad the movie will get to see the light of day without being tainted by Hammer's presence.
"Next Goal Wins" has yet to receive a release date from Searchlight Pictures, with "Thor: Love and Thunder" premiering on July 8, 2022.