Don't Feel Bad About Not Having Seen The Best Of 2021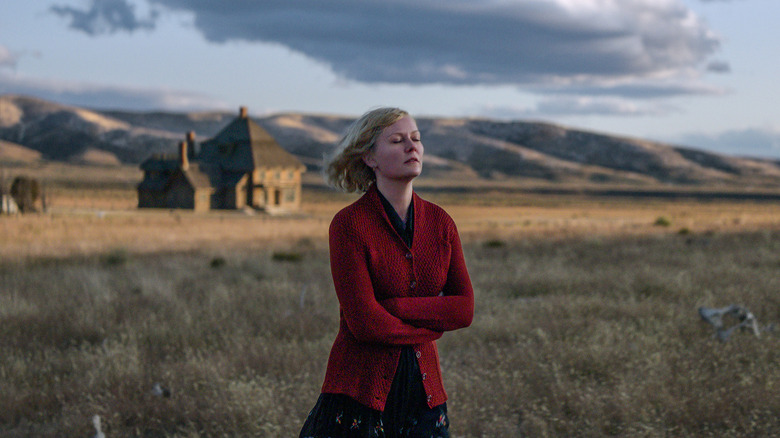 Netflix
This morning after I woke up, I stepped over the gigantic mountain of laundry I've needed to put away for weeks, reheated a cup of coffee in the microwave like a garbage troll, and curled up next to my laptop to read the official /Film selections for the best films of 2021. As I scrolled through the list of 76 titles, I felt a pit develop in my stomach. I ran my finger down the trackpad and looked on in horror as it hit me just how many new releases I missed. Just a few minutes later, director Edgar Wright posted the THREE HUNDRED AND THIRTY (!!!) movies he watched this year.
Wright was able to somehow watch a movie almost every single day this year in the midst of doing promotions for both "The Sparks Brothers" and "Last Night in Soho," and here I am looking at my job's own best-of list and noting at least 20 titles I've yet to see. 
I felt guilty. I felt embarrassed. I felt like I was a total fraud and shouldn't be allowed to write for /Film because I clearly didn't love movies as much as I should ... and then I calmed down once I remembered we're still in a pandemic where theatre-going isn't guaranteed to be safe, film festival screener access is limited, it's not always financially viable to spend $19.99 on VOD titles, and despite it all, we are receiving more original content than ever.
oh no pic.twitter.com/xEFfemtWiK

— Hannah Shaw-Williams (@HSW3K) December 22, 2021
I have nothing to feel bad about, and those of you who also missed out on a lot of new releases shouldn't feel bad, either.
Watch What You Want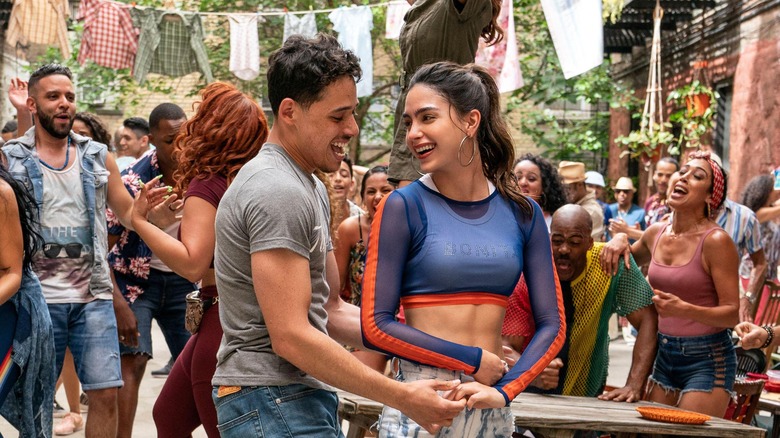 Warner Bros.
If I had a dollar for every movie that I swore I'd watch "some other time," I could actually afford all of the VOD titles I missed out on because surviving in a pandemic ain't cheap. It took me until earlier this week to finally watch "The Last Duel," a film I had actively avoided because I wasn't sure how it was going to impact my already fragile state of mental health (I loved it, for what it's worth). 
The last two years have, in the words of Joe Pesci, "f*****' sucked big f*****' elephant dicks." As an immunocompromised person who seldom leaves the house, I'm lonely, I'm sad, and I just don't have it in me sometimes to take the risk and watch something that may exacerbate those feelings. I even had to ask someone to spoil "Malignant" for me before I watched it because, based on the name, I was afraid that the wild twist would be cancer-related and my pancreatic cancer-surviving self, who currently lives every single day in fear that Covid is gonna kill me, would not have been able to process that.
There were so many movies this year that I could have, and "should" have watched, but in practice, doing rewatches of silly comedies I already knew I loved or taking my hours in isolation to heal my inner child was a far better use of my time. The only priority I should have right now is surviving the pandemic, and that includes making sure my mind is equally as healthy. 
So yeah, I still haven't gotten around to seeing if "Licorice Pizza" is worth the discourse. But I did watch the entirety of "As Told By Ginger" and feel a lot better about the insecurities I developed in junior high school.
Streaming is Expensive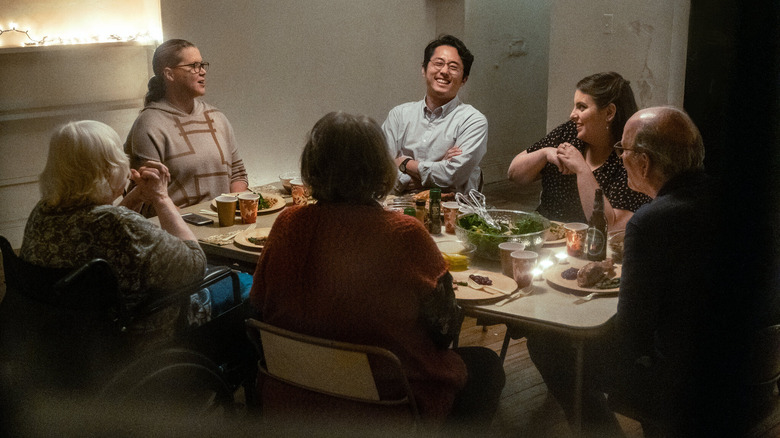 A24
The pandemic forced a lot of studios to pivot to video on demand (VOD) or streaming platforms sooner than they'd probably have liked, and as our own Valerie Ettenhofer pointed out, streaming is friggin' expensive. I definitely have more streaming subscriptions than I probably should, and it is an extreme privilege for me to even have the access I already pay for. The most cost-effective option is to own physical media, but that takes time. A lot of the films I wanted to see this year won't have Blu-rays or DVDs until well into 2022, which means yes, I'm going to miss the chance to see some of the best films of 2021 while it's still 2021.
So many high-profile films due out in 2020 were pushed to 2021 release dates, which meant this year suffocated us with blockbusters. I'm eternally grateful for the respective deals HBO Max and Warner Bros. made for streaming accessibility, or I surely would have missed some of my favorites of the year like "Malignant," "Dune," and "Judas and the Black Messiah." I know myself and my anxieties about how much lives in my bank account, and there's no way I would have been able to justify the roughly $59.97 it would have cost me to rent the films on streaming. 
Staying alive in a pandemic ain't cheap, y'all.
There's SO Much Content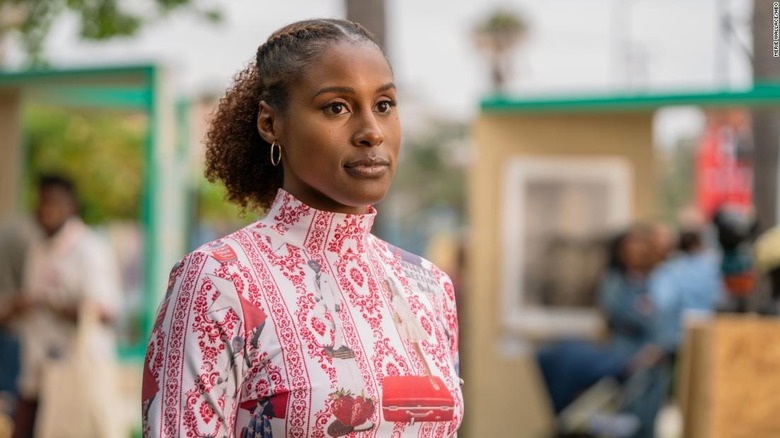 HBO Max
Let's say that money was no object and there wasn't a pandemic keeping us locked depressed indoors ... I still don't think I could have caught up with 2021's release schedule. If you're like me, you have to work full time to keep a roof over your head, and it's important to note that not everyone has the luxury to watch films while they work. Even someone like myself who works in the film industry can't watch movies while I work, because then I run the risk of starting to subconsciously type the lyrics to "30/90" from "Tick, Tick...Boom!" in the middle of some SEO piece about when you can watch the next season of "Dexter" or something. Time is precious, and if I challenged myself to see everything that 2021 had to offer, I'd not have had the time to do things like Zoom with my family I've not seen in the last two years, get a good night's sleep, or clean my apartment.
It's not just movies, either, as television is in a golden era that's helping to split our time. Between "Insecure," "Succession," "Yellowjackets," "Ted Lasso," "Hacks," "Squid Game," "Mare of Easttown," "Only Murders in the Building," "Pen15," "Hellbound," all the Disney+ Marvel/"Star Wars" stuff, and now the return of "Letterkenny," that's a lot of hours to watch, and we're barely scratching the surface of the new content I've consumed. And sure, there are those who will sit upon their throne of might and try to tell you that it means "movies clearly aren't a priority for you," but that toxic thinking can get gone.
You'll Get Around to It When You Get Around To It
Neon
Something that brings me an immense amount of joy is when I find out someone is watching a beloved classic for the very first time. There are a multitude of reasons why a movie might slip past someone's radar, and instead of reacting with "WHAT DO YOU MEAN YOU'VE NEVER SEEN 'PADDINGTON 2'?!," we should be thrilled that someone is getting to experience a great film. 
It's easy as film lovers to see our blind spots as some kind of movie moral failing, but they're not. It just means that we're doing what we can to stay alive, healthy, and sane. Chances are, we know all of the films we want to see, and we're excited for the day that we'll finally get to see them. This isn't a matter of "living under a rock," but rather a matter of circumstance. As the last boom of end-of-year lists explodes out before the ball drops and rings in a new year, be kind to yourself, and try to remember that you'll get around to seeing all those movies you missed when you can.
They'll be waiting and ready whenever you are.