7 Of The Biggest Box Office Gambles Of 2022, From Morbius To Avatar 2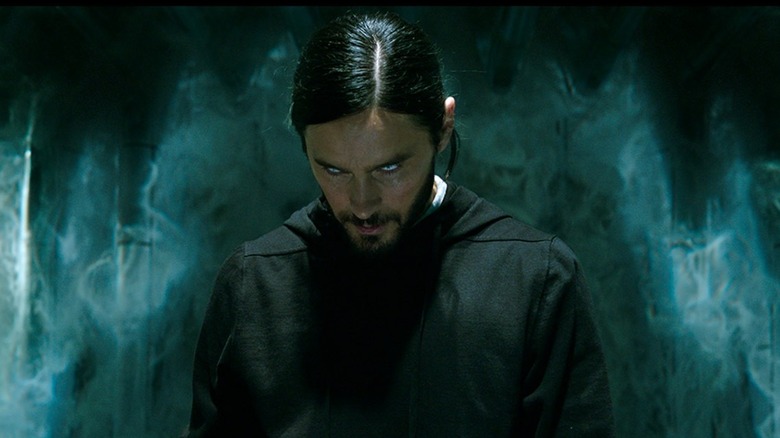 Sony Pictures
2021 was a mixed bag for the movies business. Yes, the box office recovered majorly from the epically bad lows of 2020, but it is still pacing well below the highs of 2019. With any luck, 2022 will bring greener pastures with it. After all, there are so many major blockbusters and highly-anticipated movies on deck that it will be hard to find a week without something majorly appealing for moviegoers. Jordan Peele's "Nope," "Jurassic World Dominion" and, yes, lots of Marvel and DC stuff — next year is stacked. But there are some movies coming our way in 2022 that are real dice rolls in terms of their box office potential.
Studios are desperate for franchise and/or blockbuster content capable of putting meat in seats. Now more than ever. That, in some cases, requires taking on a risky bet. We're going to look at several of the biggest box office gambles coming our way next year, and what makes them risky, but also what might make those risks worth the reward. Let's dig in.
Morbius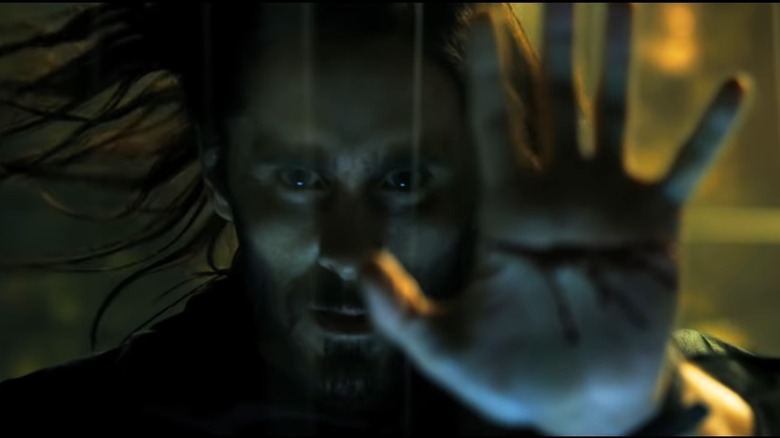 Sony Pictures
Sony still controls the rights to the "Spider-Man" franchise, and that includes the many hundreds of characters that are included in the pages of the hero's tales in the Marvel Comics canon. The studio scored a massive hit with its first spin-off utilizing these characters, "Venom," which prompted them to greenlight further superhero flicks based on the characters they control. Next up is "Morbius," which stars Jared Leto as the "Living Vampire." Look, nobody is going to question why any studio makes a comic book movie at this point. But this is not going to be as easy to sell as "Venom."
For one, "Morbius" is based on a much more obscure character. It is also worth pointing out that this movie has been delayed several times and is now set to debut in January. While certain movies have thrived in January in recent years (see "Bad Boys for Life"), it has typically been a dumping ground for studios. It will be fascinating to see if audiences show up in the same way for this one and, if they do, expect to see Sony go absolutely nuts with what they've got. Come on, "Frogman" movie!
"Morbius" is set to hit theaters on January 28, 2022.
Moonfall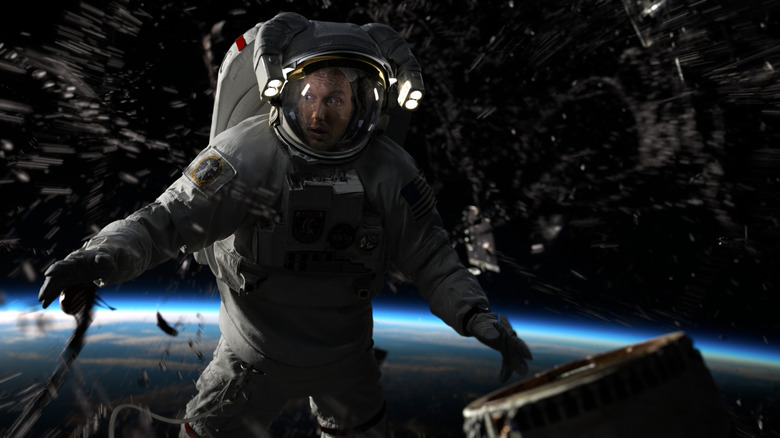 Lionsgate
Hollywood loves disaster movies, even though they frequently bomb and lose lots of money. Perhaps no single director in history has explored the genre so thoroughly, at such a large scale, than Roland Emmerich ("Independence Day," "Godzilla"). Now, Emmerich is back with "Moonfall," a gigantic disaster flick that, as the name implies, sees the moon on a collision course with Earth. If I may: absolutely f*** yes. Personal feelings aside, even within Emmerich's own career, we can see the potential benefits of disaster flicks such as "2012" ($757 million box office), as well as the, uh, disastrous results, such as "White House Down" ($150 million budget/$205 million box office).
"Moonfall" has a gigantic cast led by Halle Berry and Patrick Wilson, a silly hook, lots of special effects, and an accomplished director. It has the makings of a possible hit. That said, the reported $150 million budget makes this a complicated bet for Lionsgate, a studio that has suffered some truly epic flops in recent years with "Robin Hood" and "Hellboy," among others. Depending on which side of the line this one falls, Lionsgate and Emmerich could be popping champagne or grabbing for that sad bottle of desk whiskey. It truly could go either way, but with audiences being more selective than ever, this may be facing an uphill battle.
"Moonfall" is set to hit theaters on February 4, 2022.
Death On the Nile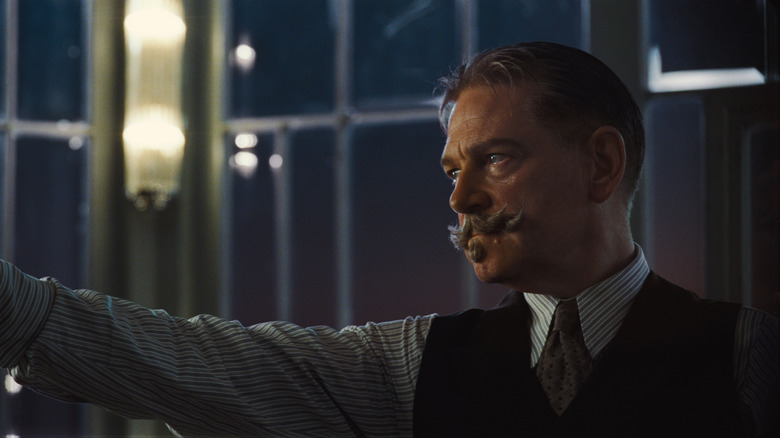 20th Century Studios
Director Kenneth Branagh's "Murder on the Orient Express" managed to become a breakout hit in 2017, taking in $352 million worldwide working from a $55 million budget. So Fox decided to keep the Agatha Christie train on the tracks, bringing back Branagh as Hercule Poirot, in addition to his role as director, for an adaptation of "Death on the Nile." While it seemed like a good idea at the time, much has happened since then, including Disney handling the release following the Fox merger, a global pandemic that forced the movie to be delayed by over a year, and some serious scandals.
Much like the first film, Branagh put together a stacked cast for this one, led by Gal Gadot and Armie Hammer. Unfortunately, Hammer has been embroiled in various scandals, which has complicated matters. Between that and the large gap between films, it is tough to know how this one is going to fare at the box office. While this was a safe bet a few years ago, by no fault of the studio's, it now has risk written all over it. That said, if consumer confidence returns and moviegoers decide they don't care about the Hammer business, this could still pan out.
Bullet Train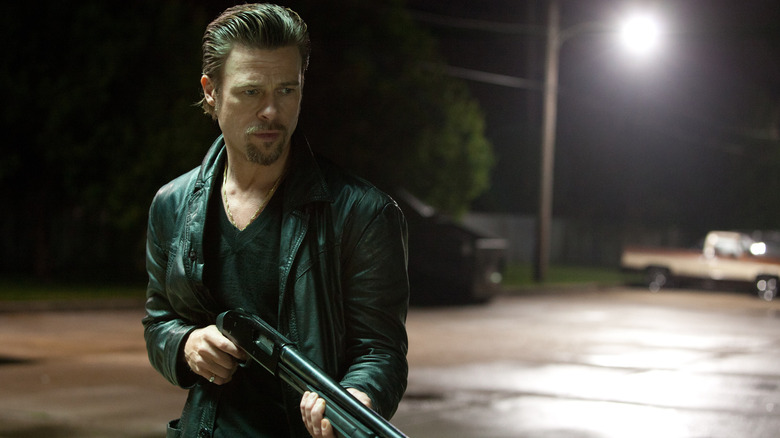 Annapurna Pictures
"Bullet Train" may not be a movie that is on everyone's radar just yet, but it probably will be. Sony has assembled a ridiculously stacked cast, led by Brad Pitt and Sandra Bullock, along with Michael Shannon, Zazie Beetz, Aaron Taylor-Johnson, and others. It is a close-quarters thriller based on the novel by Kotaro Isaka, and sees a group of assassins stuck together on a train. With David Leitch ("Deadpool 2") in the director's chair, there is a lot to hook into here. But let's consider the danger with any movie not connected to a major franchise these days is — will anyone care? In this case, Sony is going for "look at all of these famous people and this cool idea" in the hopes that it will be enough. Though wildly different genre-wise, it worked well for "Knives Out" ($311 million box office/$40 million budget). Perhaps this one can pull off a similar feat.
"Bullet Train" is set to hit theaters on April 8, 2022.
Ambulance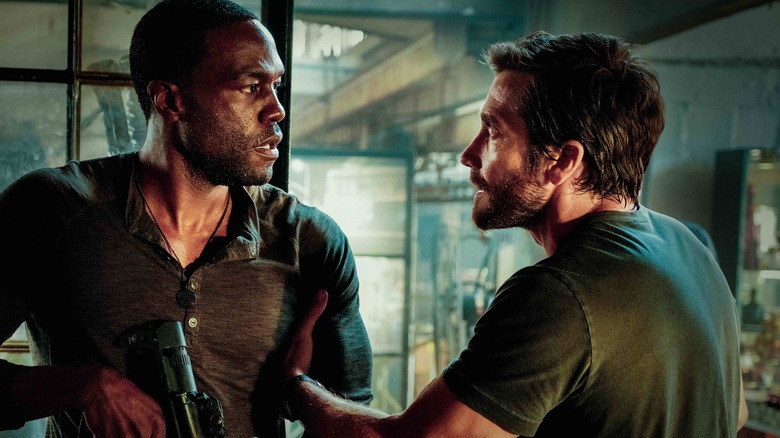 Universal Pictures
Michael Bay has crafted some gigantic hit blockbusters in his day, most notably the "Transformers" franchise. But things get a little dicey for the Bayhem when the filmmaker is playing outside of a big franchise. "13 Hours" only earned $69 million worldwide, and Bay made his massive "6 Underground" for Netflix where box office wasn't a factor. As such, the upcoming "Ambulance," which stars Jake Gyllenhaal and Yahya Abdul-Mateen II in what looks to be an expensive heist movie, is a real mystery.
Universal Pictures is taking a bet on a filmmaker with a generally strong track record. But again, moviegoers are selective these days and, if star power isn't enough to make this feel urgent, it runs the risk of becoming one of those "I'll wait to stream it" movies for many people. At the same time, if it manages to break through the noise and generate some buzz, it has breakout potential. What we know for sure is that Bay doesn't make cheap movies, so this one needs to rake it in for it to be considered a success.
"Ambulance" is set to hit theaters on February 18, 2022.
Bob's Burgers: The Movie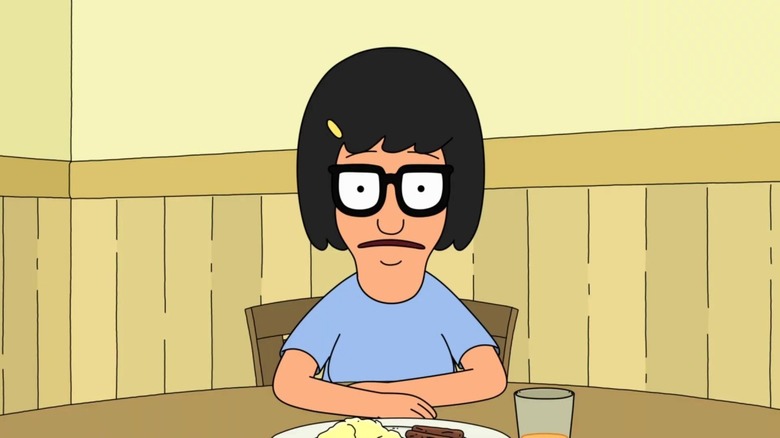 Fox
"Bob's Burgers" has been a wildly popular show for more than a decade now and is showing few signs of slowing down. In fact, we're at the point where Bob and the gang are expanding to new territory. Namely, the big screen. "Bob's Burgers: The Movie," which has been discussed for a long, long time, is finally coming to theaters in 2022. But much has changed since "The Simpsons Movie" made $536 million at the box office in 2007. It is a streaming-dominated landscape now, and that could make things quite tricky for this movie.
Viewers are accustomed to seeing this show at home, and in many ways, this movie feels like something that would be produced for a streaming service. Are people truly going to head out to theaters to see a two-hour version of an animated comedy series in 2022? The deck feels stacked against it, I must say. But stranger things have happened.
"Bob's Burgers: The Movie" is set to hit theaters on May 27, 2022.
Avatar 2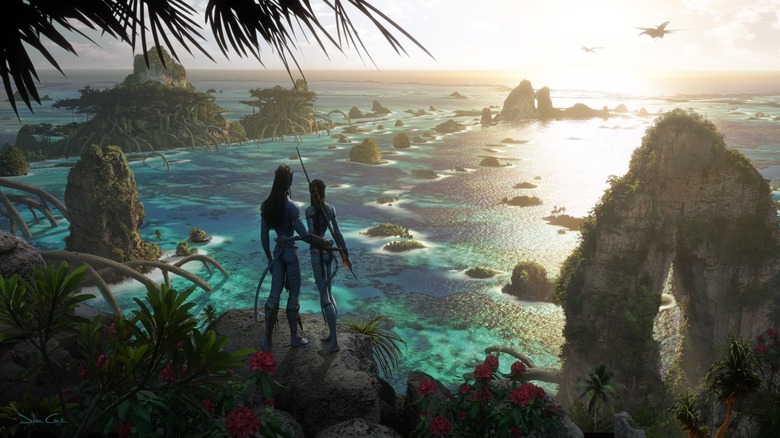 20th Century Studios
Last, but certainly not least, we come to one of the biggest, long-awaited sequels to come around in a very, very long time. "Avatar 2" has been in some form of development for roughly a decade now, as 2009's "Avatar" went on to become the highest-grossing movie of all time. Twice, technically, as "Avengers: Endgame" topped it for a short while, before a re-release in China put "Avatar" back over the top. In any case, James Cameron's sci-fi epic has made a blistering $2.84 billion at the global box office, and has sold an estimated $429 million worth of Blu-rays and DVDs. It's one of the biggest money-making films ever produced.
Cameron, however, took his sweet time in crafting a sequel, mostly because he got ambitious, and decided to make "Avatar 2," "Avatar 3," "Avatar 4," and "Avatar 5"! Indeed, Fox backed the man and ponied up the dough to shoot several of the planned sequels all at once, with at least the first two definitely happening. But 2009 was a long time ago, and it's not as though a ton of people discuss "Avatar" fondly in the way they do with other big franchises, such as "Star Wars." It caught a wave and happened at the exact right time. Lightning in a bottle. Can Disney get lucky and have that lightning strike again, paving the way for Cameron's additional further sequels? That is the big, billion-dollar question.
While nobody is expecting "Avatar 2" to make nearly $3 billion, it probably has to get somewhere near $1 billion for the studio to justify the heavy investment. That is an extremely tall order in the modern marketplace, even for a guy like Cameron. Still, all these years later, curiosity might just be enough to get people out of the house. Also, let's not forget that Cameron made two of the greatest sequels of all time with "Aliens" and "Terminator 2." It would be unwise to count him out.
"Avatar 2" is set to hit theaters on December 16, 2022.