Bullet Train: Release Date, Cast, And More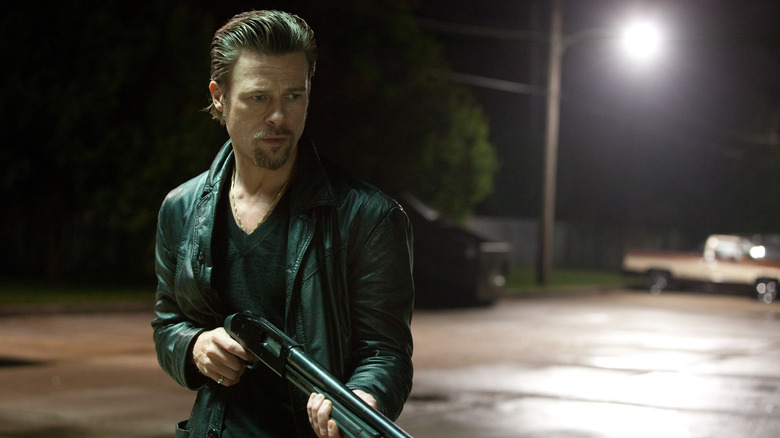 Annapurna Pictures
(Welcome to ...And More, our no-frills, zero B.S. guide to when and where you can watch upcoming movies and shows, and everything else you could possibly stand to know.)
2022 is, hopefully, going to be the year that Hollywood rebounds, in a real way, from the pandemic. There is much hope on the horizon, at least in terms of some of what we can expect to see in theaters. One such example is "Bullet Train." Even though the movie may not be on everyone's radar just yet, trust us, it will be. From the stacked cast, to the beloved source material and tantalizing story, this movie has everything going for it. And the best thing is, it's not based on a pre-existing franchise. Though "Bullet Train" is based on a novel, the star-studded action film has all of the ingredients to become an original hit worth seeing in theaters. With that being the case, we're here to give you all of the need-to-know info so you can be ready when it speeds into a theater near you.
Here is everything you need to know about "Bullet Train."
Bullet Train Release Date and Where You Can Watch It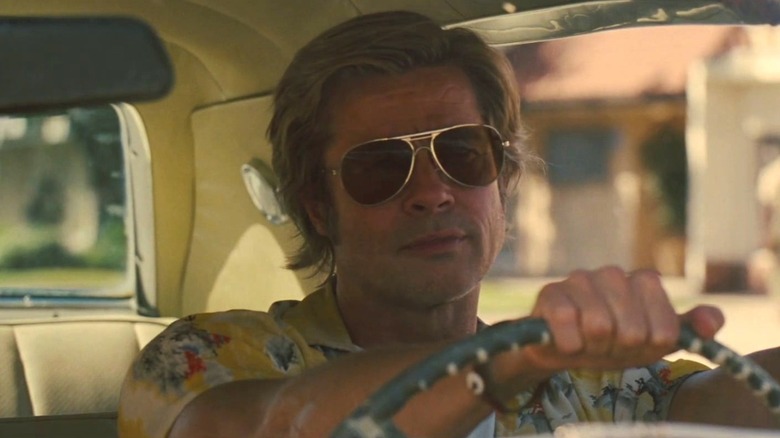 Sony Pictures
"Bullet Train" is set to hit theaters on April 8, 2022. It will be an exclusive theatrical release, since Sony doesn't have a major streaming service — at least not yet. So those hoping to stream the movie will need to wait at least 45 days, at which time, it will probably be made available as a premium VOD title.
What Is Bullet Train?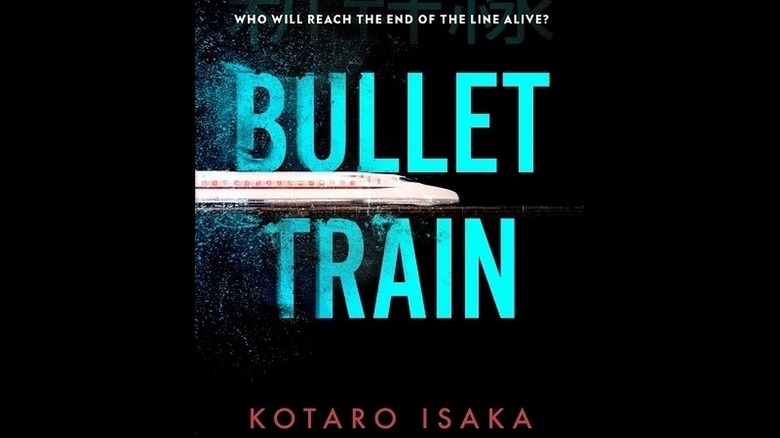 Penguin Randomhouse
"Bullet Train" is an upcoming action/thriller based on the novel of the same name by Kotaro Isaka. The movie sees a group of assassins stuck together on a train, and things get complicated from there. It was produced during Covid with a relatively minimal crew, though the studio did manage to assemble a stacked A-list cast for the affair.
Bullet Train Director, Crew, and More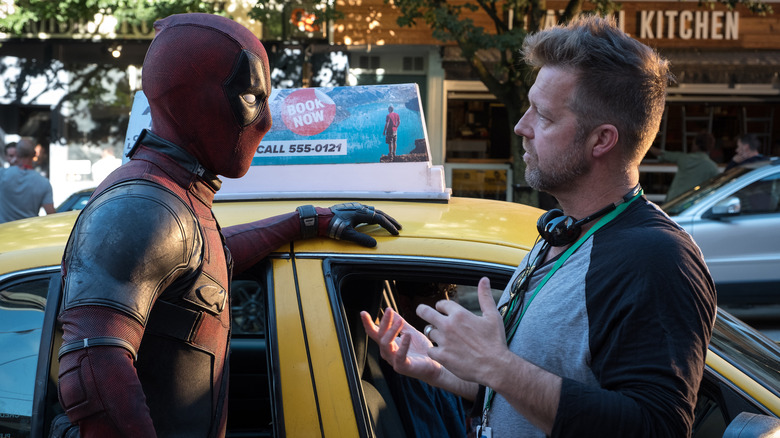 20th Century Studios
David Leitch, known for his work on "John Wick" and "Deadpool 2," is in the director's chair for "Bullet Train." Zak Olkewicz ("Fear Street: Part Two – 1978") penned the screenplay, based on Kotaro Isaka's novel. Kelly McCormick, Leitch, and Antoine Fuqua are on board as producers, with Ryosuke Saegusa, Yuma Terada, Brent O'Connor, and Kat Samick serving as executive producers. Jonathan Sela ("Deadpool 2") serves as cinematographer, with Dominic Lewis ("The Man in the High Castle") set to handle the score.
Bullet Train Cast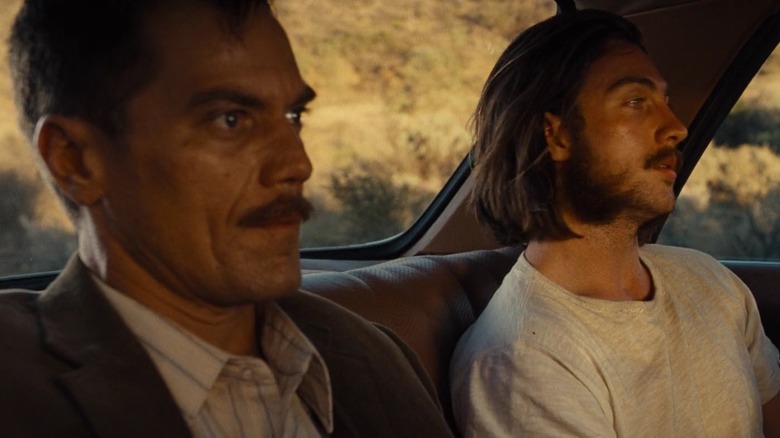 Focus Features
As mentioned, "Bullet Train" didn't mess around in the casting department. The ensemble is led by Brad Pitt, coming hot off of his Oscar win for "Once Upon a Time in Hollywood." The cast also includes Joey King ("The Kissing Booth"), Andrew Koji ("Warrior"), Brian Tyree Henry ("Godzilla vs. Kong"), Michael Shannon ("Knives Out"), Zazie Beetz ("Joker"), Aaron Taylor-Johnson ("Tenet"), Hiroyuki Sanada ("Mortal Kombat"), Benito A Martinez Ocasio, aka Bad Bunny, and Oscar-winner Sandra Bullock ("Ocean's 8"). Now that's an ensemble.
Bullet Tain Trailer and Synopsis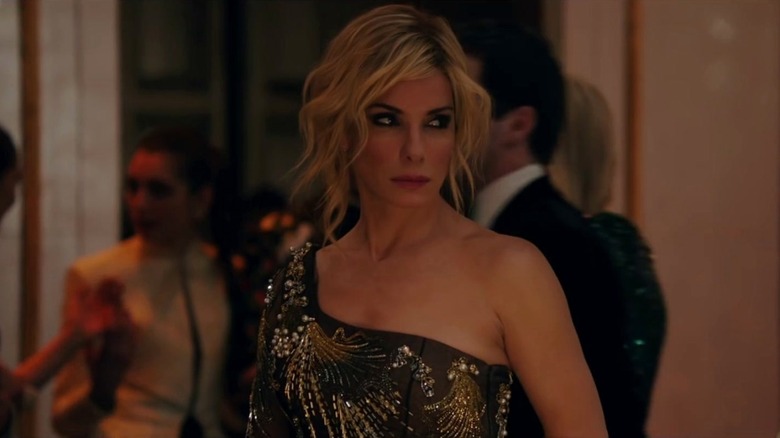 Warner Bros.
We don't yet have a trailer for "Bullet Train" as the movie is still several months away. We do, however, have a synopsis of the novel, which offers a good sense of what viewers can expect from the movie. Though it is an adaptation and, as is often the case, creative liberties are likely to be taken. The synopsis for the book reads as follows:
Nanao, nicknamed Lady Bird—the self-proclaimed "unluckiest assassin in the world"—boards a bullet train from Tokyo to Morioka with one simple task: grab a suitcase and get off at the next stop. Unbeknownst to him, the deadly duo Tangerine and Lemon are also after the very same suitcase—and they are not the only dangerous passengers onboard. Satoshi, "the Prince," with the looks of an innocent schoolboy and the mind of a viciously cunning psychopath, is also in the mix and has history with some of the others. Risk fuels him as does a good philosophical debate . . . like, is killing really wrong? Chasing the Prince is another assassin with a score to settle for the time the Prince casually pushed a young boy off of a roof, leaving him comatose.

When the five assassins discover they are all on the same train, they realize their missions are not as unrelated as they first appear.