Everything We Know About Grimsburg So Far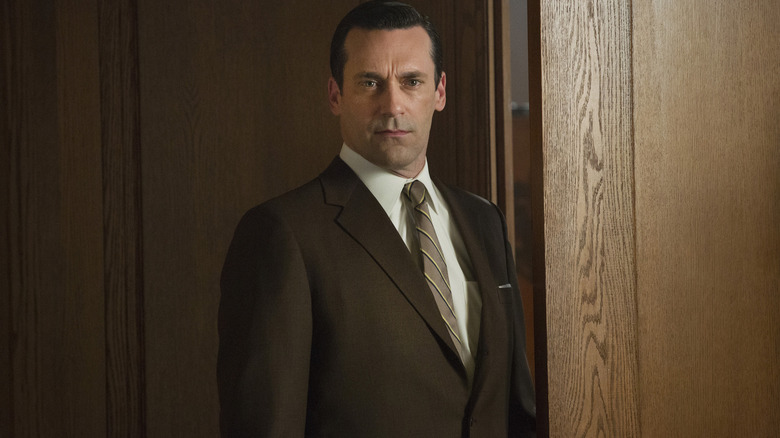 AMC
If you've ever felt like there's simply too much television to keep track of these days, take heart in the fact that you are far from alone! The sheer amount of new can't-miss shows and buzzy titles coming out on a seemingly everyday basis can quickly become overwhelming, even (or maybe even especially) for those who go out of their way to keep up-to-date with pop culture. Maddeningly enough, the time commitment we spend on these shows may not even prove to be worthwhile in the end. For instance, Netflix certainly poured a lot of financial resources into the marketing of the live action remake of "Cowboy Bebop" ... only to cancel the entire series not even a month after its lackluster debut. On the bright side, however, "The Witcher" continues to justify its immense popularity among fans, even going so far as to strike an intensely personal chord. Meanwhile, FX's "Atlanta" is finally raring to go and reassert itself as one of the best shows around in 2022.
For better or worse, there's yet another show that prospective viewers will want to keep tabs on moving forward. Fox's "Grimsburg" is only in its very early stages of development, but the animated show has already snagged a star in the form of actor Jon Hamm, hails from a promising team of up-and-comers, and boasts a nifty premise to boot. Read on for everything we know so far about "Grimsburg."
When and Where to Watch Grimsburg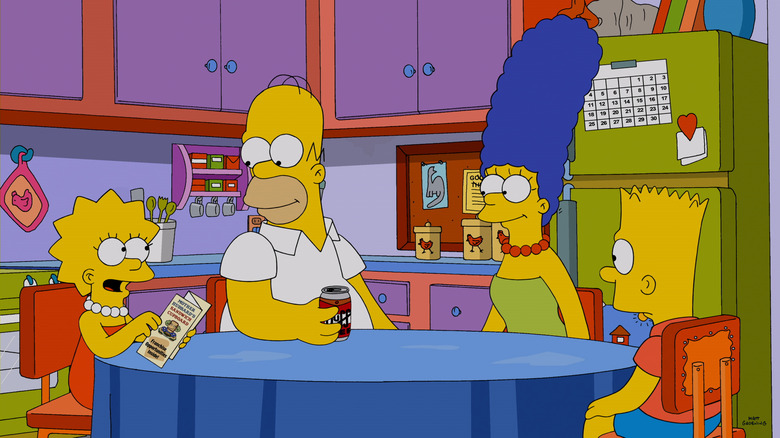 Fox
Move over, "The Simpsons," "King of the Hill," "Family Guy," "Futurama," and "Bob's Burgers." There's a new Fox animated series in town — or, at least, there will be. It's obviously far too early to predict whether "Grimsburg" will even make an attempt to come for the crown jewel of animated shows currently running on the cable network, but that's the fun thing about learning about such shows at this initial stage of development: it has nothing but potential. In any case, Fox officially gave the green light in late October of 2021 for "Grimsburg" to move forward with a pilot sale, pickup, and series order, according to Deadline. Viewers can expect to watch the series on Fox upon its debut, which is expected to take place sometime in 2023.
What Grimsburg Will Be About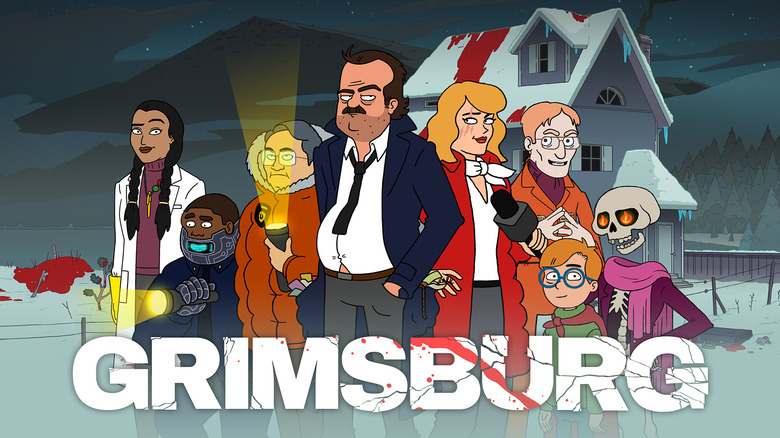 Fox
According to Variety, "Grimsburg" is described to follow main character Marvin Flute, "maybe the greatest detective ever to catch a cannibal clown or correctly identify a mid-century modern armoire. But there's one mystery he still can't crack — his family. Now that he's back in Grimsburg, a town where everyone has a secret or three, Flute will follow every lead he's got to redeem himself with the ex-wife he never stopped loving, even if it means hanging out with the son he never bothered to get to know." Though any other details for this series is currently being kept under wraps, we do know that Fox seems bullish about its prospects. Michael Thorn of Fox Entertainment put it this way, adding a cheeky little reference to "Mad Men" at the end:
"As we continue to expand our animation brand beyond family comedies, 'Grimsburg's' wildly funny, bizarre and inventive take on the crime genre makes it the perfect next generation Fox comedy. And with Jon Hamm front and center as Marvin Flute, the deeply troubled detective with very eclectic taste and opinions, we believe this may finally be Hamm's breakout role as a leading man."
What We Know About The Cast and Crew of Grimsburg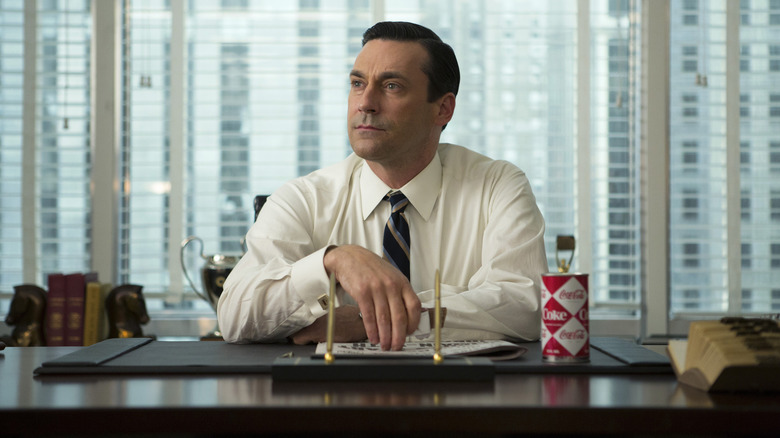 AMC
You might immediately think of Jon Hamm for his unmissable performance as Don Draper in "Mad Men" or as the subject of countless fan-casts for the role of Batman throughout the years — he's definitely got the chin for it! — but you may be surprised to realize that "Grimsburg" won't actually be the first time he's lending his voice to an animated project. Hamm has most recently voiced Tony Stark/Iron Man in Hulu's "M.O.D.O.K." series in addition to his prior "appearances" (er, auditorily speaking?) on "Family Guy," "The Simpsons," "American Dad!," "Bob's Burgers," and more. In this instance, however, he'll be leading the show and also executive producing, suggesting that his level of creative involvement goes far beyond any of his previous animated work.
You know the star of the show, but what about the creatives behind the scenes? Well, Catlan McClelland and Matthew Schlissel both serve as creators, writers, and co-executive producers on "Grimsburg," marking the pair's first major production thus far. They clearly must have impressed the top brass, having secured funding, a series order, and a name-brand star to lead the show. More details are sure to roll in over time, so stay tuned to /Film as we bring them to you.