The Witcher's Depiction Of Infertility Helped Me Embrace My Own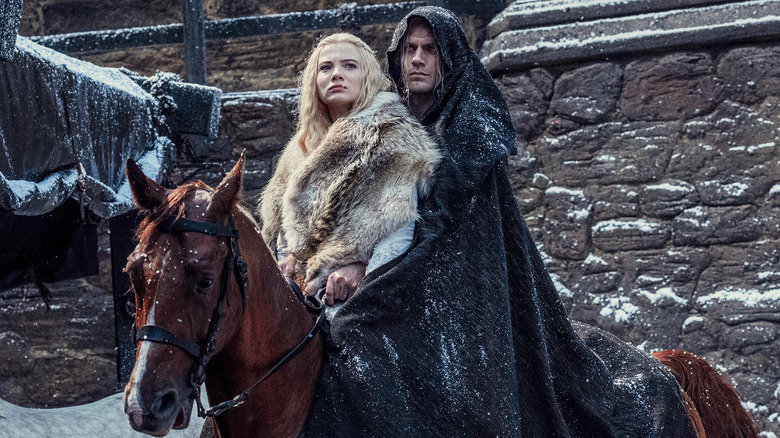 Fiction can be the lens that helps us process reality, but I never thought I would find catharsis in "The Witcher." I was hesitant to watch the series after being burned by the final season of "Game of Thrones," so it took me until November 2021 to check out season 1, just in time to watch the brand new second season. I expected to be entertained, but I couldn't have possibly anticipated just how much the series' depiction of infertility and surrogate parenthood would impact me. Watching Yennefer (Anya Chalotra) and Geralt (Henry Cavill) contend with their inability to have children in their own ways helped me process the fact that I can no longer have children of my own, and their later adoptive parenthood of Ciri (Freya Allan) gave me hope. 
This essay's going to get a bit personal, and will discuss infertility, medical procedures, mental illness, and grief, so please be advised. There will also be spoilers for both seasons of Netflix's "The Witcher," so proceed with caution. 
A Decision I Wouldn't Wish on Anyone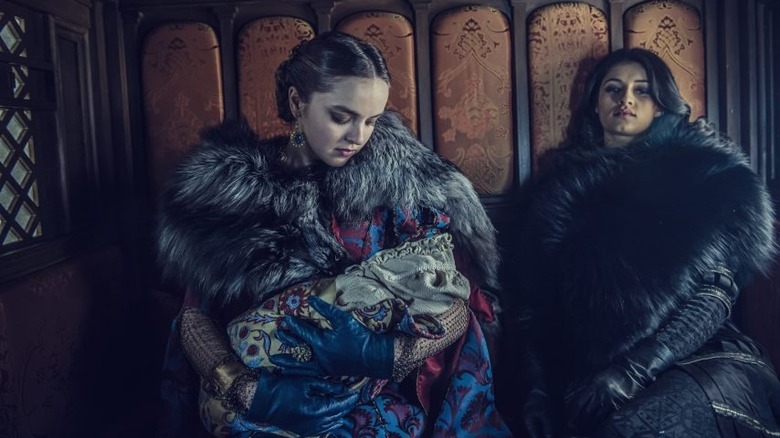 Netflix
I spent most of my adult life in pain. Following the onset of puberty, I started developing cysts in my uterus, ovaries, and fallopian tubes. It took me nearly a decade of doctor's visits, medication trials, and uncomfortable procedures without answers to decide that I just wanted the organs out. I'm 34 and already staring down the barrel of "a ticking clock," as grandmas everywhere love to say, but now I had to decide once and for all if I wanted to carry and bear my own children. In the end, I opted to have surgery, and the above diagnoses were made after the operation, in August of this year. I gave up my fertility on the hope that I might one day live without constant pain. Thankfully, most of my pain is gone, but I was hit with the physiological and emotional ramifications of my decision. My hormones went haywire and made me susceptible to bouts of tears or rage, and worse, it seemed like suddenly there were babies and pregnant people everywhere. It's been a surprisingly painful experience: I thought long and hard on the decision before I made it, and thought I was without regrets. It turns out, some decisions are just too complicated to accept entirely. 
Enter Yennefer of Vengerberg, a disfigured young woman who is promised that she can be "fixed" using a magical ritual. There's just one catch: she has to give up her womb. The ritual sequence is graphic, and in some ways mirrors my own bloody ordeal. In the end, Yennefer stands tall, her deformities removed by the ritual, and she believes she has made the right choice. She has bettered her body and made it so that she can have a more productive life, but now there's something missing. After decades of working for childish royals and watching them have all that she wants, Yennefer searches for a way to reverse her decision. Much like my hysterectomy, her ritual is irreversible, and she has to find a different way to contend with the ache in her heart.

Yennefer's Anguish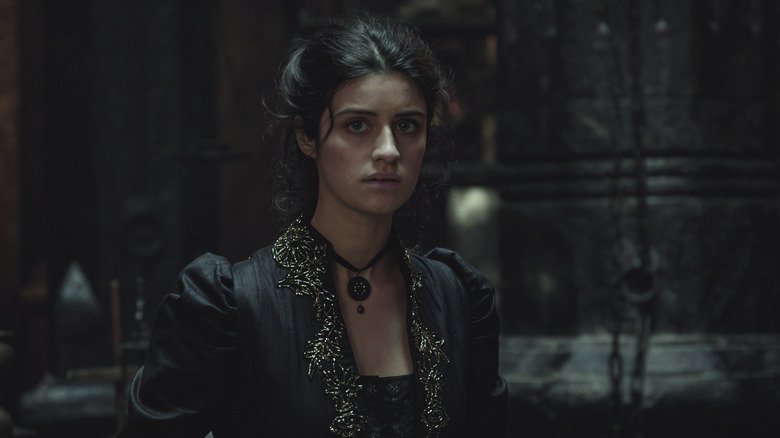 Netflix
In season 1, Geralt is forced to make a wish and he wishes for love, which results in a torrid love affair between himself and Yennefer. When Yen discovers that the only person she's ever truly loved only made her feel that way because of a wish, she's heartbroken. Part of her desire to have a child is so she can be loved and have someone to love in return, unconditionally. While I don't have that particular problem, I understood her jealousy towards parents in a way I never had before my surgery. Yennefer felt as if she had given up a part of herself based upon a lie, while I felt that I was forced to give up a part of mine because of a frustrating healthcare system. The "choice" was never really ours, and it could easily lead to bitterness. It does for Yen, and sometimes I still fight that same anger myself.
Things change for Yen after she meets and spends some time with Ciri. Geralt and Ciri are bound by fate, as she is his child of surprise, and Geralt starts treating Ciri like his daughter pretty quickly. The grumpy, grunty wolf warms when Ciri's around, and his paternal side grows throughout the season. Like Yennefer, Geralt cannot have biological children, though his infertility is a result of the process used to turn people into witchers. Like Yennefer and myself, his infertility was a choice, but one made under duress and with complicating circumstances. Yennefer seems dubious of Geralt's care for Ciri at first, but then the two spend some time together and Yen starts exhibiting her own maternal instincts. She even sacrifices herself for Ciri, slashing her own wrists to become a vessel for Voleth Meir. 
Yen sees a lot of herself in Ciri. They're both powerful mages who have suffered and are mostly alone in a cruel world. Though their relationship status will eternally be "it's complicated," Yen and Geralt become Ciri's parents. After Yen's sacrifice, which she miraculously survives only because of Ciri, she tells Geralt that she would do it again in a heartbeat. He asks her to train Ciri, because Yen is the only one to have ever helped the girl control her magic, and Yen retorts "as if I'd trust her with anyone else." Yen loves Ciri and the hole in her heart has been filled, at least for now. They've forged a found family, and are all the better for it. 
Forging My Own Family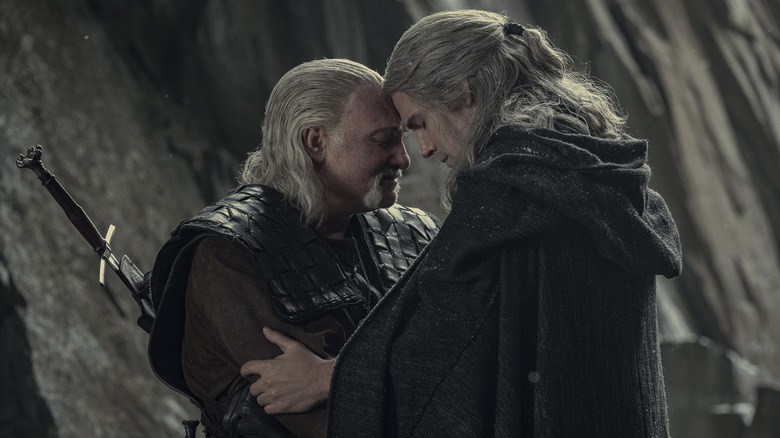 Netflix
Instead of spending too much time mourning what I've lost or growing bitter thinking that it could have been different, I've decided to take a page from the books of Yennefer, Geralt, and Geralt's adopted dad Vesemir. They all found their own way to be parents, and pretty good ones, too. While I'm not at the parenthood part of my own journey just yet, I'm no longer afraid that I'm forever missing out on an important experience. I can look to mentor younger people, and one day might adopt children of my own, though I have a feeling it will be more complicated than the law of surprise. 
 Art is a funny thing — sometimes the most powerful emotional punches can come from where you least expect it. Thanks to "The Witcher," I have a better outlook on my infertility, and I also have all of those sweet, sweet Geralt in a bathtub memes to make me smile.