Terry Silver's Cobra Kai Return Was In The Works Since The Beginning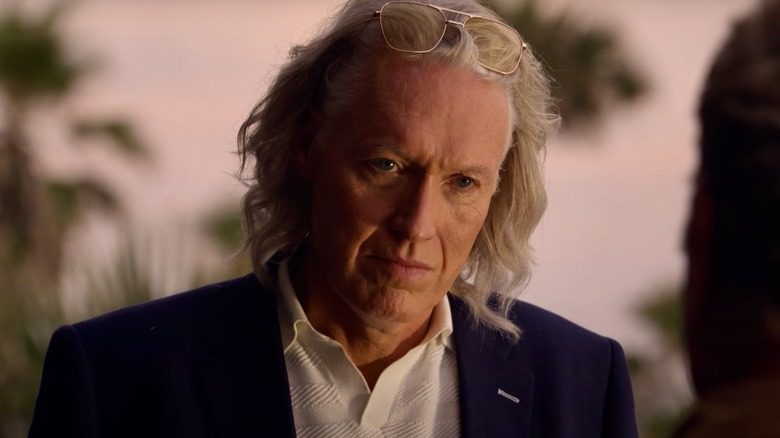 Netflix
The creators of "Cobra Kai" have been playing the long game with Terry Silver. The "Karate Kid" sequel series, developed by Josh Heald, Jon Hurwitz, and Hayden Schlossberg, is about to drop all 10 episodes of its fourth season on Netflix on New Year's Eve. However, according to Schlossberg, Silver's return is something they've had in mind since the very beginning of the show.
Actor Thomas Ian Griffith spoke previously about how "Cobra Kai" will reinvent his character, who served as the main villain of "The Karate Kid Part III." Silver has history with John Kreese (Martin Kove), the leader of the Cobra Kai dojo. They served together in Vietnam and Silver acted as the wealthy benefactor behind the dojo when Kreese was getting it off the ground in the 1970s.
Since he's tied to the origin of Cobra Kai, it was only natural for the showrunners to include Silver at some point, and it seems that was the plan all along. Schlossberg recently told GameSpot:
"We love the Terry Silver character from Karate Kid III. We've talked about his character from the beginning, you know, from before writing the first episode. You just don't know at what point he's going to enter in the early days. We didn't say, 'Okay, it's gonna be Season 4.' You really have to kind of plan things out. We knew that we wanted to have a lot of fun with that character and we wanted to devote the story space to that character.

"By the time Season 4 hit, we wanted to bring that energy into the show. We've seen, at that point, Kreese with Johnny [Lawrence, played by William Zabka] and it would be interesting to add a contemporary perspective–somebody who knows Kreese and can talk to Kreese in a different way."
'The craziness that is Terry Silver'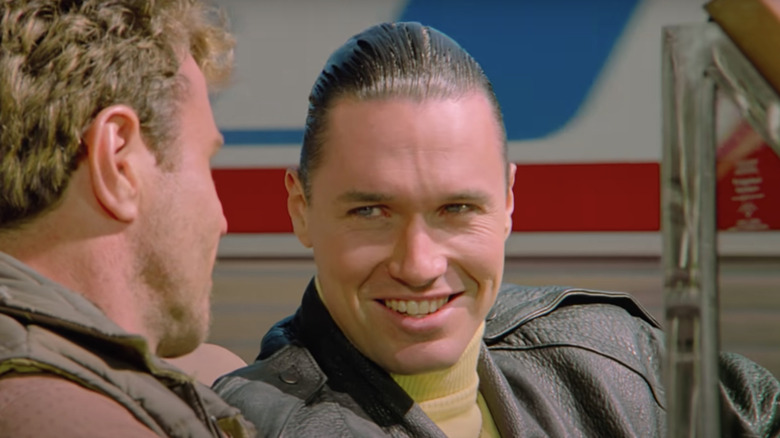 Columbia Pictures
"The Karate Kid Part III" isn't the most critically well-regarded film, and that's something that even the Karate Kid himself, Ralph Macchio, has acknowledged. It's something that the showrunners of "Cobra Kai" are also aware of, but with Silver's return, the series will try to redeem at least one element of that much-maligned 1989 sequel.
Schlossberg likened the character to Ivan Drago, Dolph Lundgren's Russian baddie in "Rocky IV" (who could have his own "Cobra Kai"-esque spinoff coming, as well). He continued:
"[We get to] explore the craziness that is Terry Silver. We understand that movies like Karate Kid III and Rocky IV back in the '80s were not considered like the critical darling that the original movies like Rocky and Karate Kid were. But we were just kids at the time watching these movies and you just kind of fall in love with Drago, even though it's kind of ridiculous. And Terry Silver was sort of like that, to this franchise."
"Cobra Kai" season 4 is headed for Netflix on December 31, 2021.