How Cobra Kai Season 4 Will Reinvent Karate Kid 3 Villain Terry Silver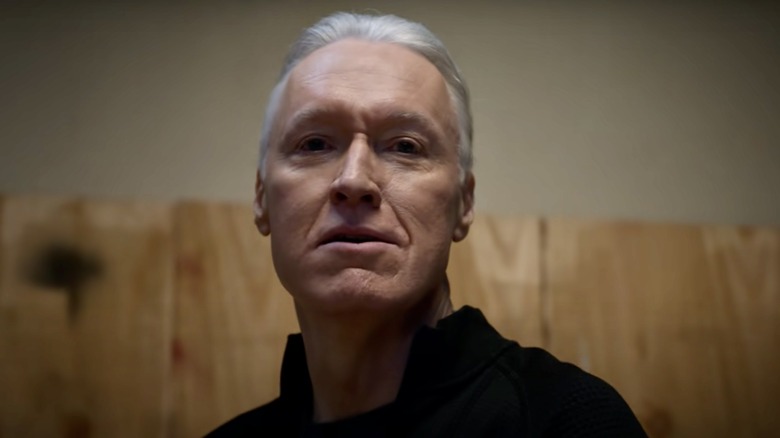 Netflix
If you've seen the trailer for "Cobra Kai" season 4, then you may have noticed a familiar face getting his gi on with returning stars William Zabka, Ralph Macchio, and Martin Kove. Actor Thomas Ian Griffith features prominently in the trailer, and its no secret that he's back to play the old "Karate Kid III" villain, Terry Silver.
Griffith is reprising his role from the 1989 film, and the trailer even spliced in footage from that film to remind you who he is. While some fans might feel trepidatious about elements from such an ill-received sequel crossing over into the critically acclaimed "Cobra Kai," Macchio has said that the show will "take something that didn't work, and try to make fruit out of it."
Griffith himself is out doing interviews now to promote "Cobra Kai" season 4, and while speaking with EW, he discussed the dynamic that viewers can expect to see between Silver and Kove's character, John Kreese. Here's what he said:
"The beauty is in season 3 I thought they did such a great job setting up the backstory with the whole Vietnam thing. Then they brought that into season 4. All the questions I had about what that relationship would be about got answered. I think it's going to be a really nice surprise for the audience, and fulfilling for them as well. Terry's been living a very full life, and he brings that to this 'Cobra Kai' world — some of it will be for good, and some of it not so good. I think he's going to cause a little trouble."
'I really have no interest in repeating anything'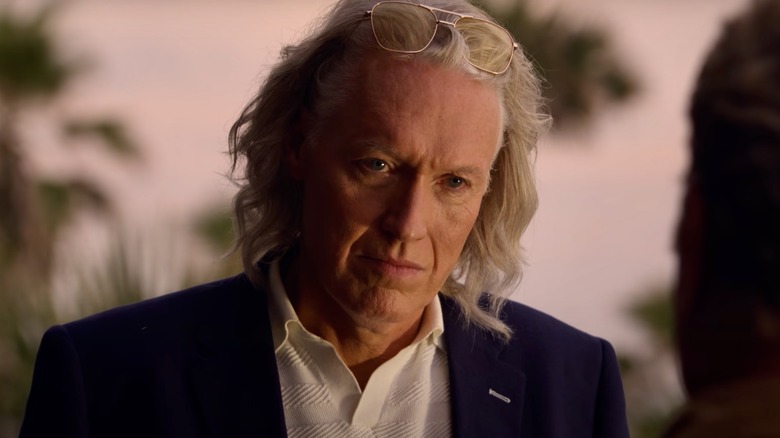 Netflix
Silver is a billionaire who isn't afraid to let his fists and feet fly in the dojo, and his presence in season 4 looks like it will bring a real shake-up to "Cobra Kai," as alliances shift and Johnny Lawrence (Zabka) and Daniel LaRusso (Macchio) team up. The 1980s version of Silver was also a character who, in Griffith's own words, was "a little over the top."
The actor spoke further about updating his character for the more grounded world of "Cobra Kai" in 2021. He said:
"I really have no interest in repeating anything. So how do we round out a guy like that? How do we get back to what made this guy tick? What drove him inside and what would make him come back into this world? The ['Cobra Kai'] creators had really thought that out. With ['Karate Kid Part III' director] John Alvidsen, I'd be like, 'This is a little over the top.' And he was like, 'I want every little kid in America kicking you in the shins.' He just gave me free rein to run with it.

"[Something] I think we've kept alive with Terry [on 'Cobra Kai'] is bringing back that glee he has. He actually enjoys this — he's this billionaire who will have all this going on and [still] go back to the small little world of a karate tournament in the Valley. It's so absurd that it's fantastic!"
All 10 episodes of "Cobra Kai" season 4 will be available to stream on Netflix starting Friday, December 31, 2021.