Will There Be A Sequel To Resident Evil: Welcome To Raccoon City? Here's What We Know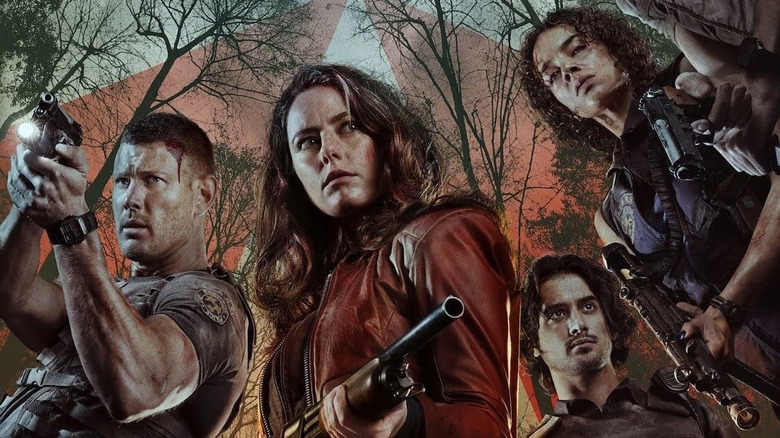 Sony
Director Johannes Roberts' cinematic reboot of "Resident Evil" raised plenty of eyebrows upon announcement, and while the film received mixed reviews from critics, it managed to take home $31.6 million at the box office during the pandemic and made a lot of fans of the video game series (myself included) very, very happy. In the weeks leading up to the film's release, Roberts spoke at length about how he wants to make additional films to continue the story set up in "Resident Evil: Welcome to Raccoon City," including finally letting Chris Redfield punch a boulder, and incorporate the creepy and untapped world of the "Resident Evil 4" game.
The mid-credits scene of "Welcome to Raccoon City" absolutely set the groundwork for a potential sequel, and with 28 games in the "Resident Evil" franchise, there's more than enough material to mine through for future films. While the movie didn't pull box office numbers quite like Paul W. S. Anderson's "Resident Evil" films starring Milla Jovovich, it still has the potential to perform well once the film hits VOD considering, you know, there is still VERY MUCH A PANDEMIC HAPPENING. So, will there actually be a sequel to "Resident Evil: Welcome to Raccoon City?" Or is this the end of the road for the franchise's film reboot? Here's what we know so far regarding a possible sequel.
Is A Sequel Even a Possibility?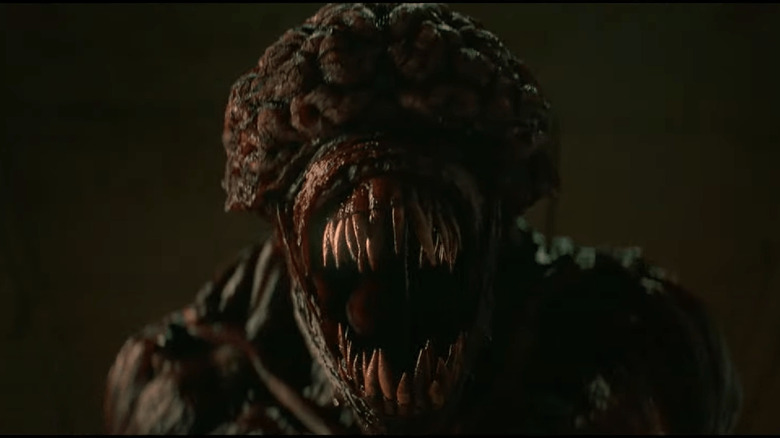 Sony
The possibility is definitely there, but as of right now, Sony hasn't confirmed any development on a sequel. The film more than set the stage for a sequel, but until Roberts is given the green-light, we'll be anxiously awaiting further news. If I were a betting woman, I'd assume Sony is going to wait to see how the film performs on VOD. The film made its budget back in box office returns, but given how many featurettes and promotional videos were put out leading up to the release, they surely haven't covered the marketing budget just yet. The film is still playing in some select theaters around the country, but in my own personal prediction, this is a film that will thrive through streaming numbers.
The set-up in the mid-credits sequence is so strong that it feels like a disservice not continuing with the story. Then again, this is America where the dollar is king and a story's integrity will always come second (if not third) to turning a profit. Hopefully once "Resident Evil: Welcome To Raccoon City" is available to be watched from the comfort and safety of home, the numbers will be enough to convince Sony to let Roberts continue with his vision. Otherwise, we can consider this reboot nothing more than Licker meat.