Resident Evil: Welcome To Raccoon City Director Would Love To Adapt Resident Evil 4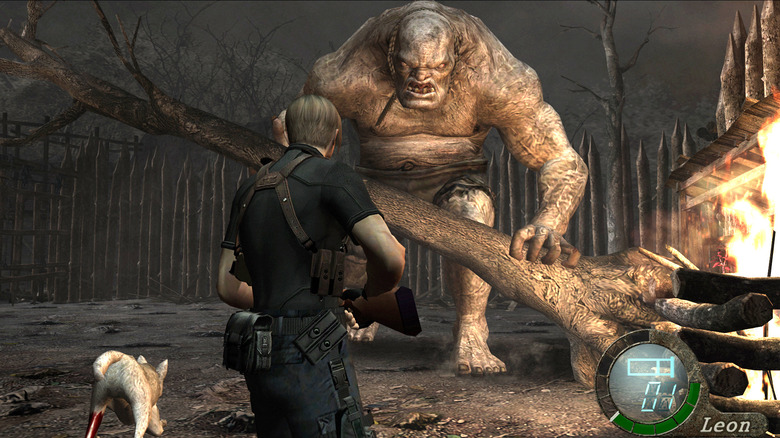 Capcom
"Resident Evil: Welcome to Raccoon City" director Johannes Roberts really knows how to get "Resident Evil" fans twisted up in a fantasy booking tizzy. An admitted personal fan of the video game franchise of the same name, Roberts has already discussed at length how the newest installment of the "Resident Evil" cinematic universe will be a faithful adaptation of the games, and now he's even talking about venturing beyond Raccoon City, and possibly into the world of Los Iluminados.
In a recent interview with SFX, Roberts admitted that he'd love to incorporate elements from "Resident Evil 4" (the game, not the movie) into the next "Resident Evil" movie.
"I could very much see [Resident Evil 4] becoming part of the next installment. There's a lot of interesting lore and tiny details that we have brought into this movie, but would be amazing to expand on. There are characters that we didn't use in this game that we would love to expand upon in the next movie. There's also a different side of 'Resident Evil' with 'Village' and 'Resident Evil 7,' where it's a much darker, more horrific world."
The lore of "Resident Evil 4" is some of the scariest and most interesting in the entire franchise, with the Las Plagas mind-control parasite creating monsters far scarier and more Giger-esque than any T-Virus infected zombies.
What is Resident Evil 4 About?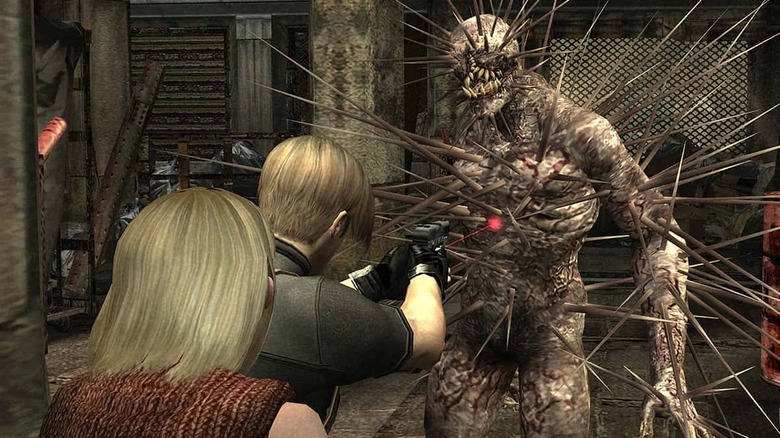 Capcom
"Resident Evil 4" centers on Leon S. Kennedy (played by Avan Jogia in "Resident Evil: Welcome to Racoon City") who is on a mission to a rural village in Spain where the U.S. president's daughter, Ashley, has been kidnapped by a hostile cult who have pledged their lives to Los Iluminados. These simple farmers were infected by Las Plagas, and now Leon must fight hordes of these mind-controlled villagers with the help of spy Ada Wong to find the president's daughter and put a stop to Los Iluminados.
The game was universally praised upon release, redefined the capabilities of third-person shooters, and was even named "Game of the Year" in 2005 from the Spike Video Game Awards, Game informer, Famitsu (tying with "Kingdom Hearts II"), and Nintendo Power. Future games like "Silent Hill Homecoming," "Alone in the Dark," "The Last of Us," "Dead Space," "God of War," "Uncharted," "Mass Effect," and even "Batman: Arkham Asylum" have all cited "Resident Evil 4" as inspirations for their gameplay and story structuring.
There's so much more to the world of "Resident Evil" than what has been shown in the film adaptations thus far, and it's exciting to think about a continued exploration of this game's terrifying universe. It also takes us one step closer to the possibility of a cinematic Lady Dimitrescu from "Resident Evil: Village" which is a sexy, scary license to print money.
"Resident Evil: Welcome to Raccoon City" is due out in theaters on November 24, 2021.