It's Always Sunny In Philadelphia Finally Unites The Two Great Irish Underdogs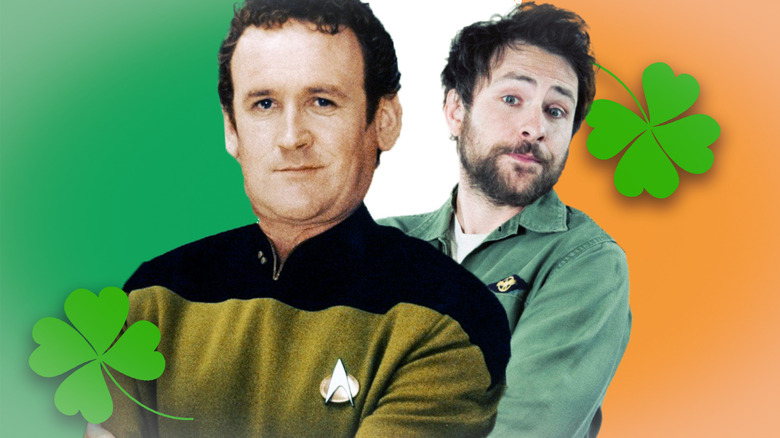 FXX / ViacomCBS
What's up, jabronis? Somehow the gang behind "It's Always Sunny in Philadelphia" managed to make a dream come true that I didn't even know I had: they united "Sunny" with "Star Trek: Deep Space Nine," the best "Trek" of them all. 
In "The Gang's Still in Ireland," we're finally introduced to Charlie Kelly's (Charlie Day) biological father, an Irish cheesemonger named Shelley Kelly. Charlie finally finding his father after 14 seasons is huge, and he's being played by Colm Meaney, who also played the Most Important Man in Starfleet himself, Miles O'Brien. O'Brien does all of the Charlie work aboard the space station Deep Space Nine, and seeing pop culture's two most underappreciated Irishmen play father and son inspired me a bit. 
So here's a little ditty, written entirely in Irish Limerick style, to pay tribute to two men who never get enough credit for all of the work they do. 
An Ode to My Favorite Irish Underdogs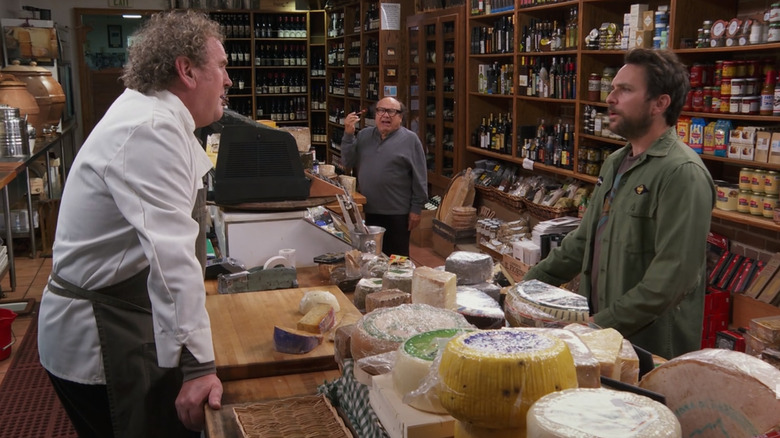 FXX
Sit there child I'll tell you a tale

Of two men who drown their sorrows in ale,

They can't catch a break,

They give and we take,

As they break their backs working over hill and dale.

The younger lad is a smasher of rats,

Who wears long underwear and eats food for cats,

He works at Paddy's Pub,

And is an unlearned schlub,

Whose favorite gift was a nail-stuck bat.

The elder man is a Starfleet engineer,

Taking care of all of the crew's special gear.

He works and he toils,

For none of the spoils,

As Fate frequently kicks him in the rear.

Charlie Kelly and Miles O'Brien,

Two Irishmen who don't want for tryin',

They bare their souls,

And work in dank holes,

Just for a warm bed to lie in.

These underappreciated Irish lads,

Whose stories are undeniably sad,

Were finally united,

And you're all invited,

To see the guy who played Miles as Charlie's dear dad.

Colm Meaney plays Shelley Kelly,

A cheesemonger with a big smile and belly,

He's Charlie's father,

Solving a bother,

And offering Frank some fine jelly.

The unsung heroes of Paddy's and Starfleet,

Through the magic of casting finally did meet,

It brings me such joy,

To see a dad and his boy,

Singing Irish drinking tunes to a familiar beat.

So grab some cheese and pour some wine,

This season's been super fine,

Colm Meaney and Charlie Day

Brought the best Irish boys to play

From "It's Always Sunny in Philadelphia" and "Star Trek: Deep Space Nine."