James Cameron Wants To Release The Same Story As A Two-Hour Movie And A Six-Hour Streaming Project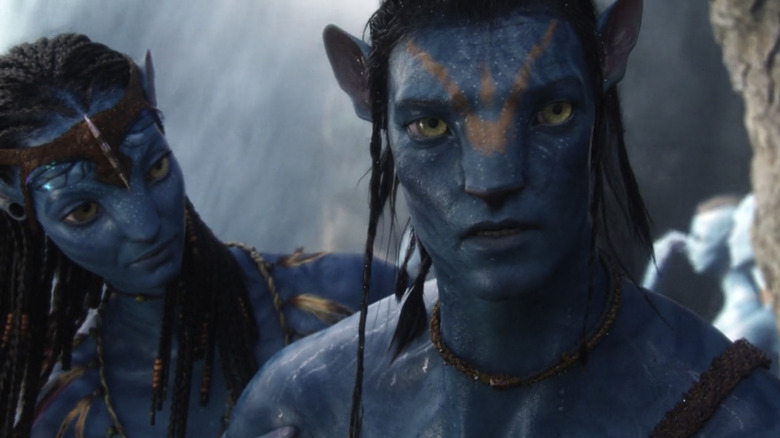 20th Century Fox
James Cameron is here to remind you that he still exists, and he still has big plans about what he wants to do with movies, over and above the four "Avatar" sequels that he's had brewing since 2009. That's right, "Avatar" is still culturally relevant. It's still the highest-grossing movie of all time, thanks to its rerelease in China this year. Cameron also still has the bragging rights to say that he and he alone (not some sibling, like with the Russo Brothers and "Avengers: Endgame") is the director of "Titanic," the third highest-grossing movie of all time.
Cameron recently sat down with fellow sci-fi auteur Denis Villeneuve for an artist-on-artist interview with Variety, where he outlined his vision for the Film of the Future. What does that Film look like? Well, Cameron sees it as a fluid storytelling experience, one that could be condensed to two hours for theaters or stretched out to six hours for streaming platforms.
If he did this with all four "Avatar" sequels, that means we'd have a 24-hour return trip to Pandora on our hands. That's not exactly what he's talking about, but Cameron did tell Villeneuve:
"I like change. I'm a child of the '60s. I like it when things are chaotic. I think what we can see is an expanded form of cinema. I want to do a movie that's six hours long and two and a half hours long at the same time. Same movie. You can stream it for six hours, or you can go and have a more condensed, roller coaster, immersive version of that experience in a movie theater. Same movie. Just, one's the novel, and one's the movie. Why not? Let's just use these platforms in ways that haven't been done before."
The Streaming 'Novel'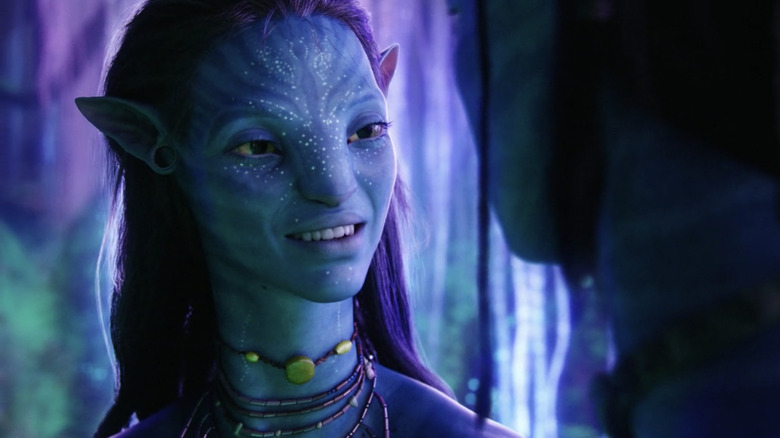 20th Century Fox
What Cameron is talking about here doesn't sound so different from what other directors of his generation have done already. Specifically, I'm thinking of Steven Soderbergh, whose 2002 remake of "Solaris" Cameron co-produced.
Soderbergh did an experimental murder mystery called "Mosaic" for HBO a few years back, where part of it was interactive. You could experience it through an app that would allow you to view it from different perspectives. A few months after the app launched, he then sort of rereleased it as a 6-episode HBO series, where the viewer was locked into the perspective of what the series showed you, as they would be with other shows or movies.
Quentin Tarantino also did an extended version of "The Hateful Eight" as a miniseries for Netflix, so Cameron's ideas for a streaming "novel" versus a movie in theaters aren't without precedent. You could even argue that Robert Rodriguez, who directed "Alita: Battle Angel" (which Cameron also co-produced) did something similar with "From Dusk Till Dawn" when he drew that movie out into a 10-episode TV series.
What it all boils down to is short-form versus long-form. "Titanic" went down like butter with audiences, not a sinking ship, and "Avatar" is "Avatar." If Cameron wants to make good on the joking promise of a 10-episode Disney+ series called "Avatar: The Book of Norm," and leverage his clout as a multi-billion-dollar filmmaker to produce long-form content, who's going to be the one to stop him? You? Me? The very idea seems as priceless as unobtainium.