'Mosaic' Trailer: Steven Soderbergh's Experimental New HBO Mystery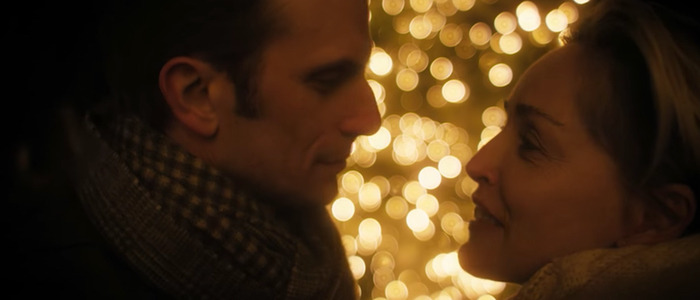 Steven Soderbergh's experimental new HBO mystery Mosaic just unleashed an intense new trailer, full of twists, turns and people angrily punching walls. The show arrives a few months after Soderbergh launched an interactive app, which lets viewers see different elements of the story from different perspectives. Watch the new Mosaic trailer below.
Steven Soderbergh loves to try new things with his projects. He cast adult film actress Sasha Grey as the lead in his 2009 film The Girlfriend Experience, he cast MMA fighter Gina Carano as the lead of his 2011 action flick Haywire, and in his 2005 film Bubble, the filmmaker used no script and cast only non-professional actors. Soderbergh's latest experiment is Mosaic, a six-part HBO series that may look like a conventional murder mystery at first, but once you look a little closer, there's more than meets the eye. Watch the new Mosaic trailer below.
Mosaic trailer
In November of 2017, Soderbergh launched an app that ties into Mosaic, giving users the opportunity to investigate the story at the heart of the show from various different perspectives. Here's how it was described:
In the MOSAIC app, as in life, the path you pick affects your perception of reality. What one viewer may consider a fundamental fact on one path may be an insignificant piece of trivia on another — or may not even be a "fact" at all.  As its title suggests, MOSAIC isn't complete until all the pieces are viewed from their proper perspectives.
The series stars Sharon Stone, Garrett Hedlund, Frederick Weller, Jennifer Ferrin, Beau Bridges, Paul Reubens, Devin Ratray, James Ransone, Jeremy Bobb, Michael Cerveris and Maya Kazan, and focuses on a murder mystery that involves the killing of Stone's character, a children's book author/illustrator named Olivia Lake. Here's how HBO describes the app and the series:
Three years in the making, the MOSAIC app allows viewers to choose what point-of-view from which to follow the story and to, in effect, build their own experience from the material Soderbergh and Solomon created. The choices one makes build upon one another, enabling multiple tellings of the story from different perspectives and, sometimes, with different conclusions. Viewers will be able to see how their own versions of the story on the app ultimately compare to Soderbergh's six-part linear narrative in January.
"I was intrigued by the idea of branching narratives, although I'm not really a gamer, and the engagement between gaming is different from watching a film," Soderbergh said. "But this opportunity and the kind of technology we're developing satisfied my desire to remain in control of the storytelling, and to have the choice moments [when viewers make story choices] feel organic, rather than disruptive."
I guess the question you want to ask yourself here is: do I really want to devote so much time to one show? Personally, as much as I love Soderbergh's work, I think I'll be skipping the features on the app and going straight to the show.
Mosaic premieres January 22, 2018 on HBO.