Sony's Bullet Train Will Arrive At The Station A Little Later Than Expected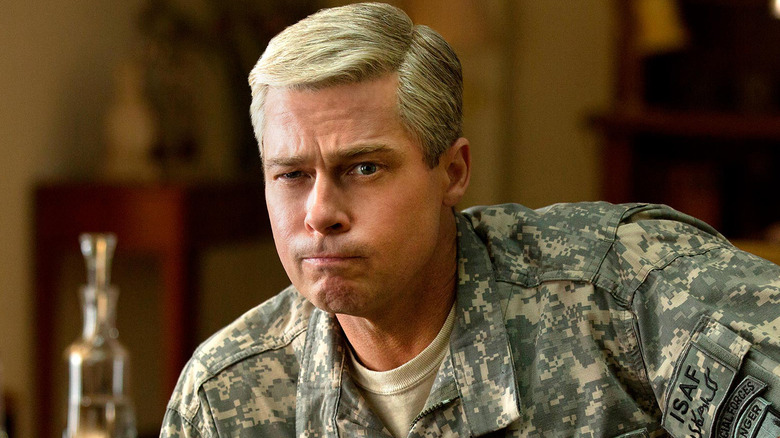 Netflix
Sony's "Bullet Train," an action-thriller starring Brad Pitt as an assassin who (naturally) goes by "Ladybug," will debut a little later than expected next year. Deadline has confirmed the film will now hit theaters on July 15, 2022, making it the only wide release currently scheduled for that date. It was previously set to open against "Sonic the Hedgehog 2" on April 8, 2022, but clearly the movie's recent trailer convinced Sony executives that even Pitt's no match for Idris Elba's "not sexy" vocal work as Knuckles the Echidna.
Based on the novel "Maria Beetle" by Kotaro Isaka (which was re-titled for its release in the U.S.), "Bullet Train" centers on five professional killers aboard a, well, bullet train who realize their missions are linked. Pitt stars in the film opposite Aaron-Taylor Johnson ("Tenet"), Zazie Beetz ("The Harder They Fall"), Andrew Koji ("Warrior"), Brian Tyree Henry ("Eternals"), Joey King ("The Kissing Booth"), Michael Shannon ("Knives Out"), Logan Lerman ("Hunters"), Masi Oka ("Hawaii Five-0"), Hiroyuki Sanada ("Mortal Kombat"), and Sandra Bullock (who has the same hairstylist as Pitt — it's true!).
Moving to the Summer — Good or Bad Idea?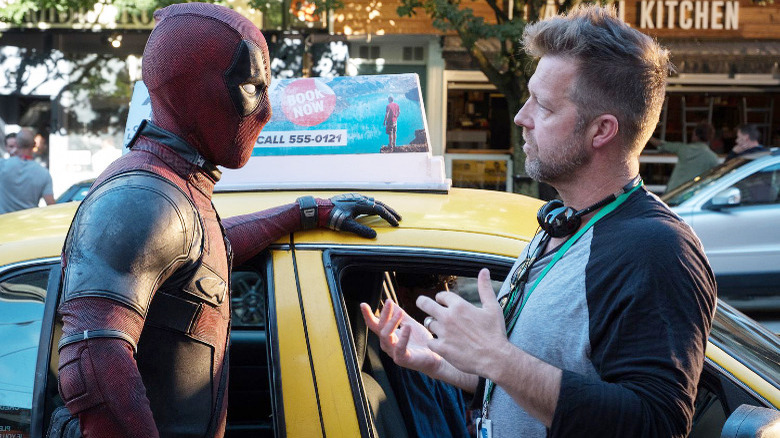 20th Century Studios
"Bullet Train" was written for the screen by Zak Olkewicz ("Fear Street: Part Two – 1978") and directed by David Leitch, the seasoned stunt expert (and Pitt's former stunt double) who served as the uncredited co-helmer on the first "John Wick" before making his official directorial debut on the hit spy action-thriller "Atomic Blonde." He's since called the shots on "Deadpool 2" and "Fast & Furious Presents: Hobbs & Shaw," making "Bullet Train" a return to his roots in leaner, meaner action fare and away from the big-budgeted franchise titles he's helmed of late (something I'm grateful for, as I've mentioned in the past).
As for how "Bullet Train" will fare debuting in summer 2022 versus its original spot in the spring: your guess is as good as mine. It's a treacherous time, commercially speaking, for movies that aren't superhero films, sequels, or related to a franchise, even as the box office continues its trek to recover to its pre-pandemic levels. (And who knows when that will happen.) Outside of low-budget thrillers, horror movies, and those with Disney in their corner, most non-IP-driven films have struggled to gain traction in theaters of late. Even so, an action movie like "Bullet Train" probably has a better shot at success appealing to the thrill-seeking summer crowd than anything else.
"Bullet Train" pulls into the station on July 15, 2022.