Ben Affleck Is Done Making IP-Driven Movies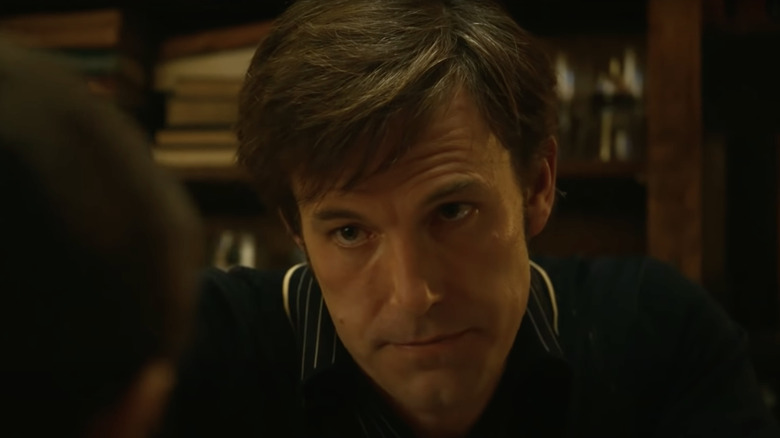 Amazon Studios
Ben Affleck, the artist formerly known as Batfleck, has a new movie, "The Tender Bar," coming to theaters and Amazon Prime Video. He's also coming off a recent reunion with his "Good Will Hunting" co-writer and co-star, Matt Damon, in Ridley Scott's "The Last Duel," which is now available on home media. "The Tender Bar" goes into limited theatrical release this weekend, before it hits Amazon in early January. It's the latest directorial effort from George Clooney, and as actors, he and Affleck share a well-known connection beyond this film in that they've both played Batman onscreen.
Clooney took on the role of the Caped Crusader in "Batman and Robin," while Affleck donned the Batsuit in "Batman v Superman: Dawn of Justice" and "Justice League." Affleck made an additional cameo as Bats in "Suicide Squad," and he will appear in "The Flash" next year. There's also the little matter of his starring as another superhero, Daredevil, back in 2003. Basically, Affleck knows his way around the crowded landscape of superhero films and IP-driven films. Yet it sounds like he's had enough of those kinds of movies.
In a new interview with The Playlist, Affleck talked about adjusting to the streaming climate in the context of "The Last Duel" and "The Tender Bar." /Film's own Ryan Scott wrote in his "Tales of the Box Office" column that "The Last Duel" may be "the last movie of its kind," and Affleck seems to share a similar view in relation to his career. He said the response to it made him think, "That's probably the last theatrical release I'll have. Because I don't want to do IP movies."
'You may have to adapt to the changing times'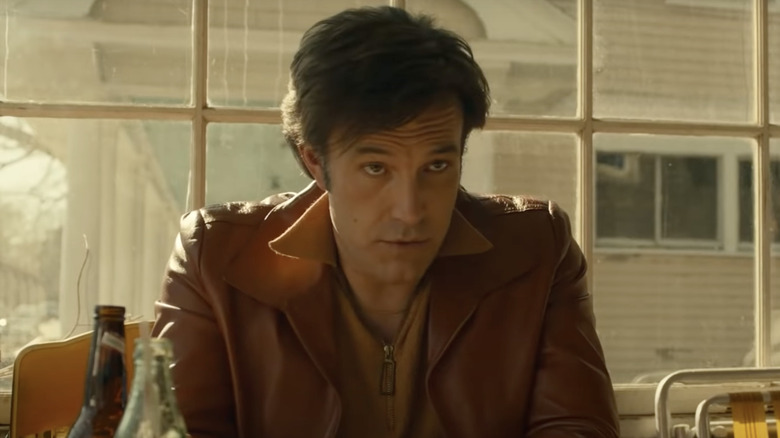 Amazon Studios
Having Affleck pitch his tent outside the usual run of tentpoles might be good news for anyone who is more of a fan of his dramatic work in films like "The Town" and "Argo," both of which he directed. While speaking to The Playlist, he revealed that he had been hanging out with none other than Paul Thomas Anderson, another great filmmaker keeping the dream of good old-fashioned dramas alive on celluloid. Affleck likened the changing times to other paradigm shifts the film industry has undergone in decades past. He said:
"It's funny because I was just talking to Paul the other day, Paul Thomas Anderson — I saw 'Licorice Pizza' and it's amazing — And we were watching a movie, and he was kind like, 'Yeah. At first, I heard about the movie. And then it was like I heard this whole other wave.' So, I feel like there is a rebirth to it, and I think that's due to the streaming thing. You may have to adapt to the changing times. I mean, this business has changed, right? You had vaudeville, silent movies, talkies, color. Then there was television. It's continued to evolve and change. I had this with 'The Way Back.' No one was going to go see that movie in the theater. I could just feel it. I love the movie. It's a good drama. That audience was like, 'We want to stream it. We're not going to rush out and see it.' People were rushing out to see movies that first weekend? The currency is mostly like young people who just want to get out of the house."
'I don't want to do IP movies'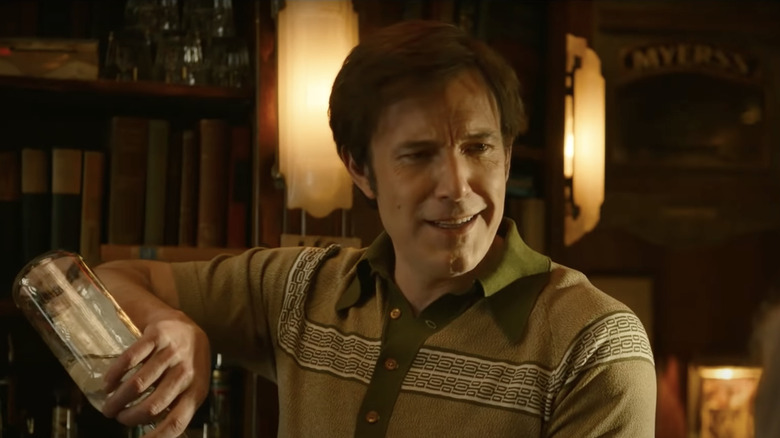 Amazon Studios
Affleck continued:
"There is a big and growing audience for these interesting adult dramas. But that audience now has been acculturated, especially with COVID and with the streamers and the quality and they want to watch it [at] home. They don't care. They want to be able to pause it, take a leak, watch the rest tomorrow. And you can get a good 65-inch flat screen for $180 at Walmart. It's kind of democratized that access because it's not the 11-inch black and white that I had when I was a kid. Television means something different.

"And once that happened with 'The Last Duel,' I thought, 'Well, that's probably the last theatrical release I'll have.' Because I don't want to do IP movies, where you have this sort of built-in audience. That's something I was interested in and liked, and I just don't like anymore. I like other people who do it. And if you are going to do it, you should love it. And I love something different. So, I want to do that. Really, what's important to me is that people see it. I mean, this is in a limited theatrical release, and that's great. I know that 90% of people are going to see it on Amazon, and I want them to see it. I want them to see the movie. That's more important to me."
"The Tender Bar" is in select theaters this Friday, December 17, 2021. The movie comes to Amazon Prime Video on January 7, 2022.