Avengers: Endgame Director Joe Russo Leaves The Door Open For An MCU Return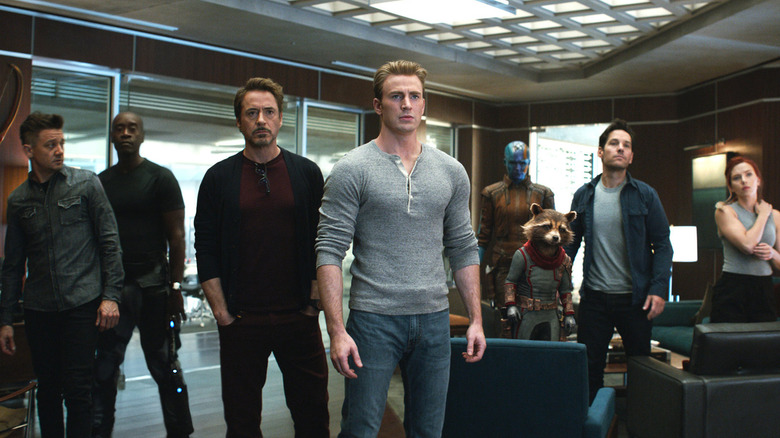 Marvel Studios
Amidst all the hoopla this past summer about Scarlett Johansson's lawsuit against Disney over her financial compensation for "Black Widow" (after the studio scrapped the film's theater-exclusive release), the news broke that "Avengers: Endgame" directors Anthony and Joe Russo were in the midst of negotiating their return to the Marvel Cinematic Universe. And while the long-term effects of her litigation (which has since been settled) remain to be seen, it led the Russo brothers to, at least briefly, pause their talks with Marvel Studios and Disney over concerns about how their own potential next MCU movie would be distributed.
Speaking with ComicBook's "Phase Zero" Podcast (via ScreenRant) at the "Spider-Man: No Way Home" premiere, Joe Russo was careful to avoid revealing what, if anything, the future holds for him and his sibling in the MCU. However, when addressing the idea of adapting a major Marvel comic book crossover event like "Secret Wars" for the big screen, he also made it clear his MCU days aren't, per se, behind him:
"You know one of these days, we'll have to see how this all shakes out. I don't know what they're going to do with all these characters! ... Uh, you know we love those guys [Marvel] and I can't say one way or another. But I'd work with them in a heartbeat, best working experience of ours careers, they'll like family to us, and you know we love this material and we love the fans."
What's Next for the Russo Brothers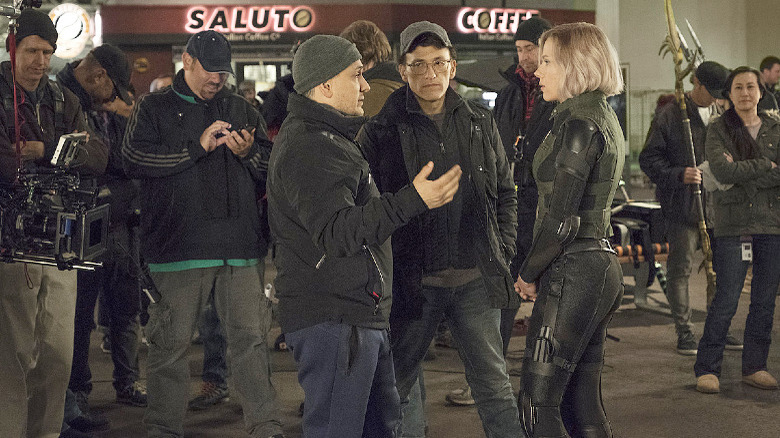 Marvel Studios
As artists, the Russo brothers have a complicated relationship with the MCU. On the one hand, their work on some of the franchise's biggest and most beloved movies catapulted them from small-time comedy directors into a powerhouse duo with their fingers in several pies at multiple studios and streaming services. On the other hand, their first post-MCU directorial effort, the true story-based crime drama "Cherry," made it clear the pair want to be taken seriously as filmmakers beyond their efforts on the superhero genre (to the movie's detriment), so they're likely hesitant to dive back into the Marvel pool too quickly, no matter how much they enjoy collaborating with the minds at the House of Ideas.
In the meantime, the Russo brothers have their eye on launching a franchise with next year's Netflix action-thriller, "The Gray Man" (which they directed), and are producing the now-filming "Extraction 2," with Joe Russo once again on scripting duties. As for the MCU, it's taken some bigger swings of late between movies like Chloé Zhao's divisive "Eternals" and the studio's Disney+ series, with upcoming shows like "Moon Knight" angling to further shake up the franchise creatively. That's to say, it's not as though the Russos and the MCU are hurting without one another.
The MCU returns to the big screen this week when "Spider-Man: No Way Home" opens in theaters on December 17, 2021.